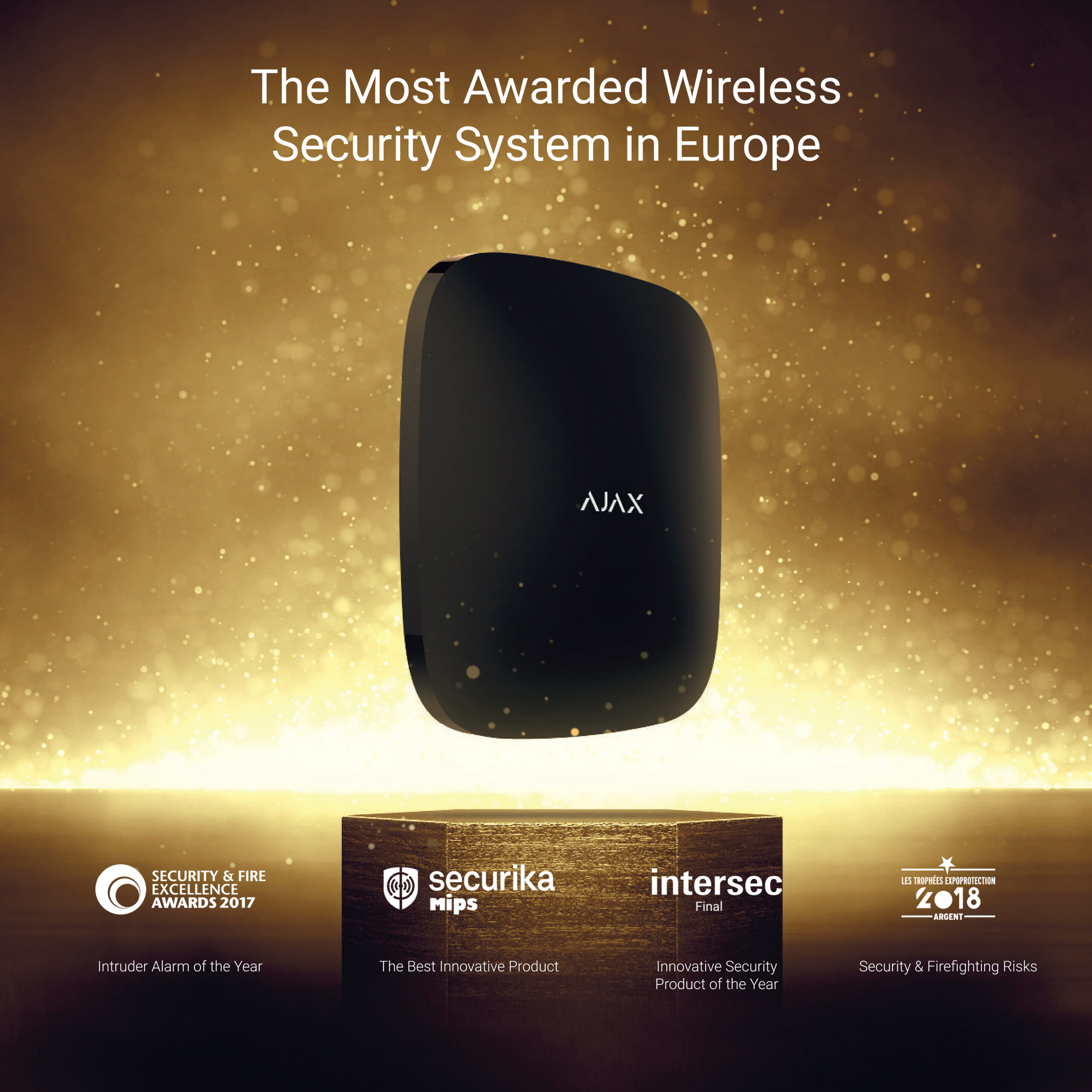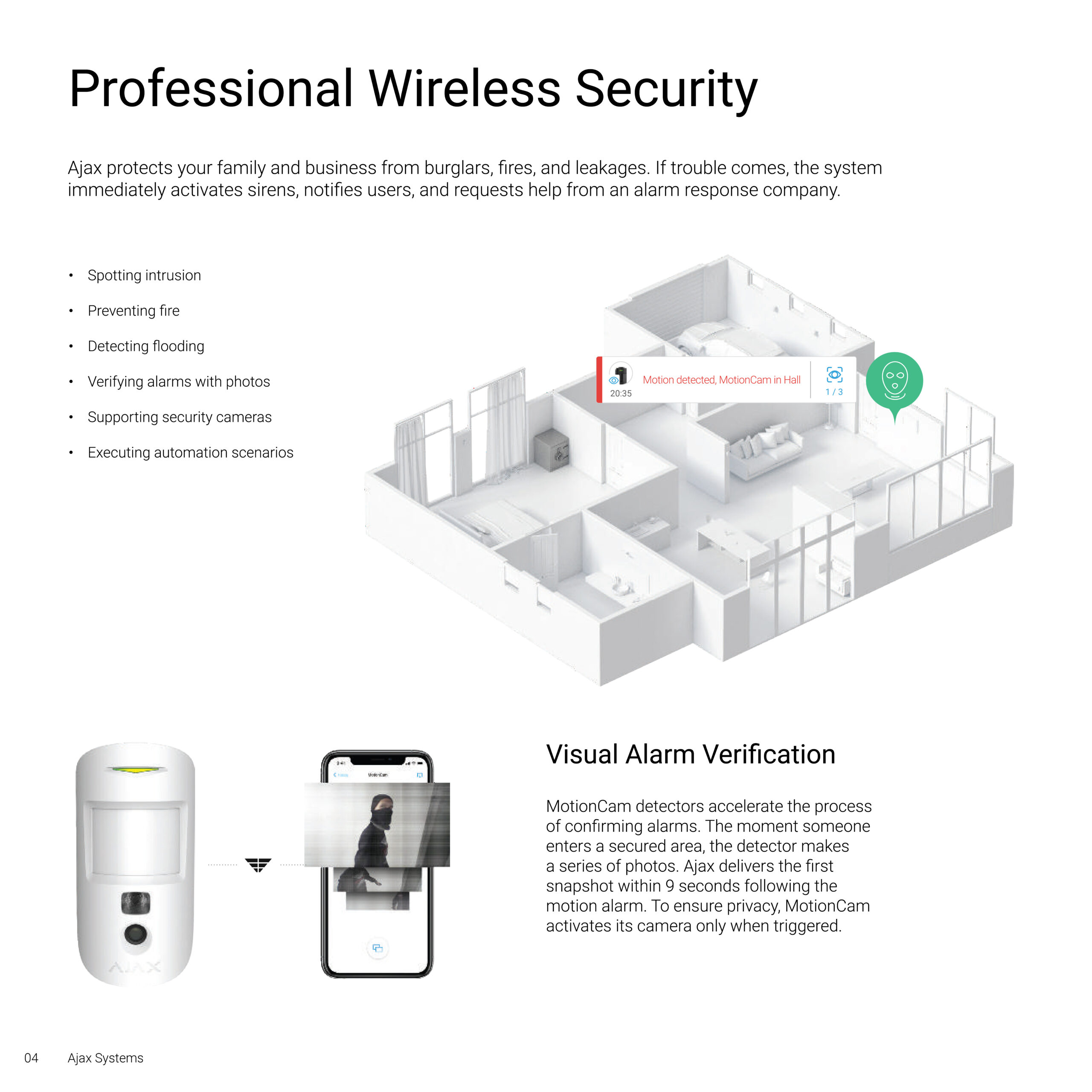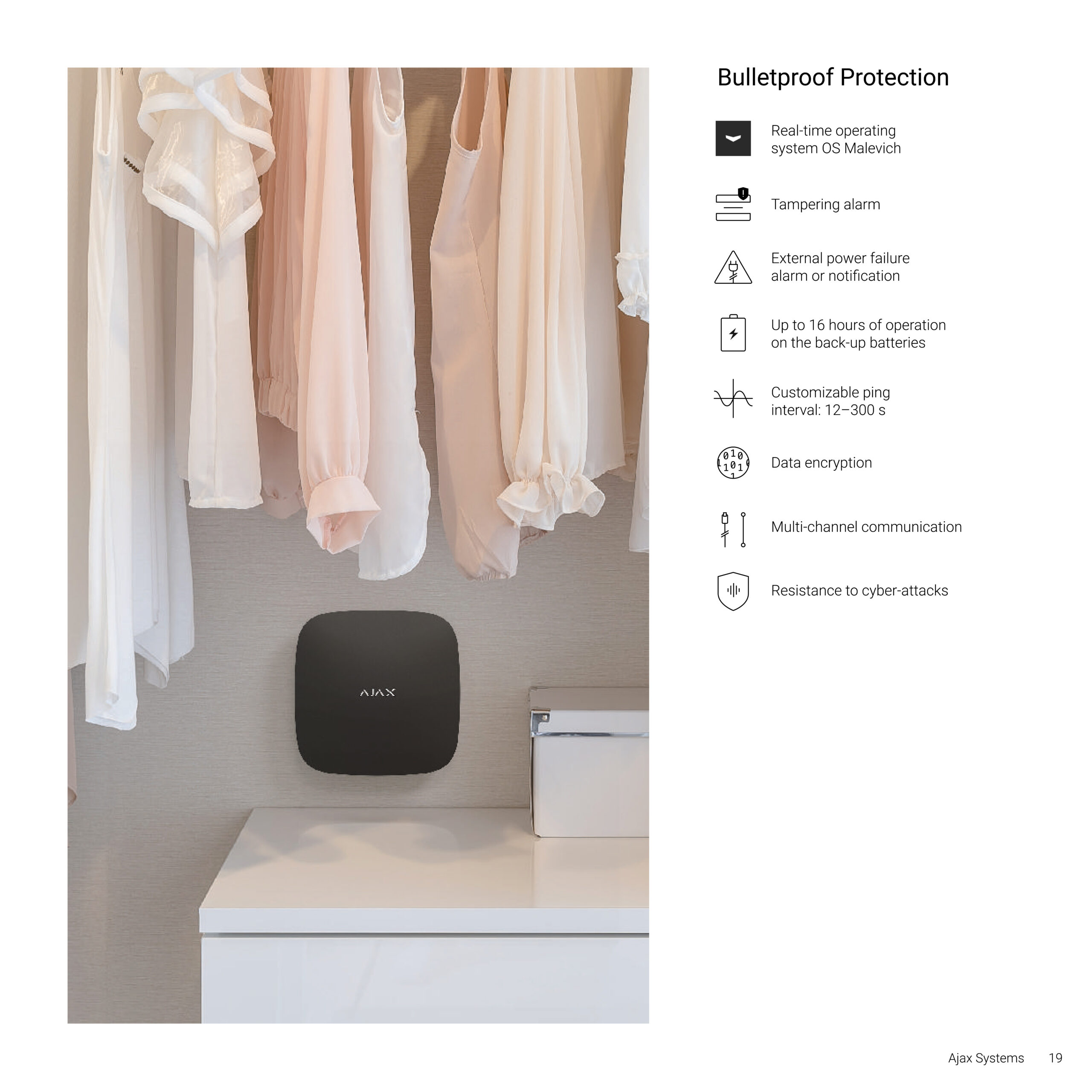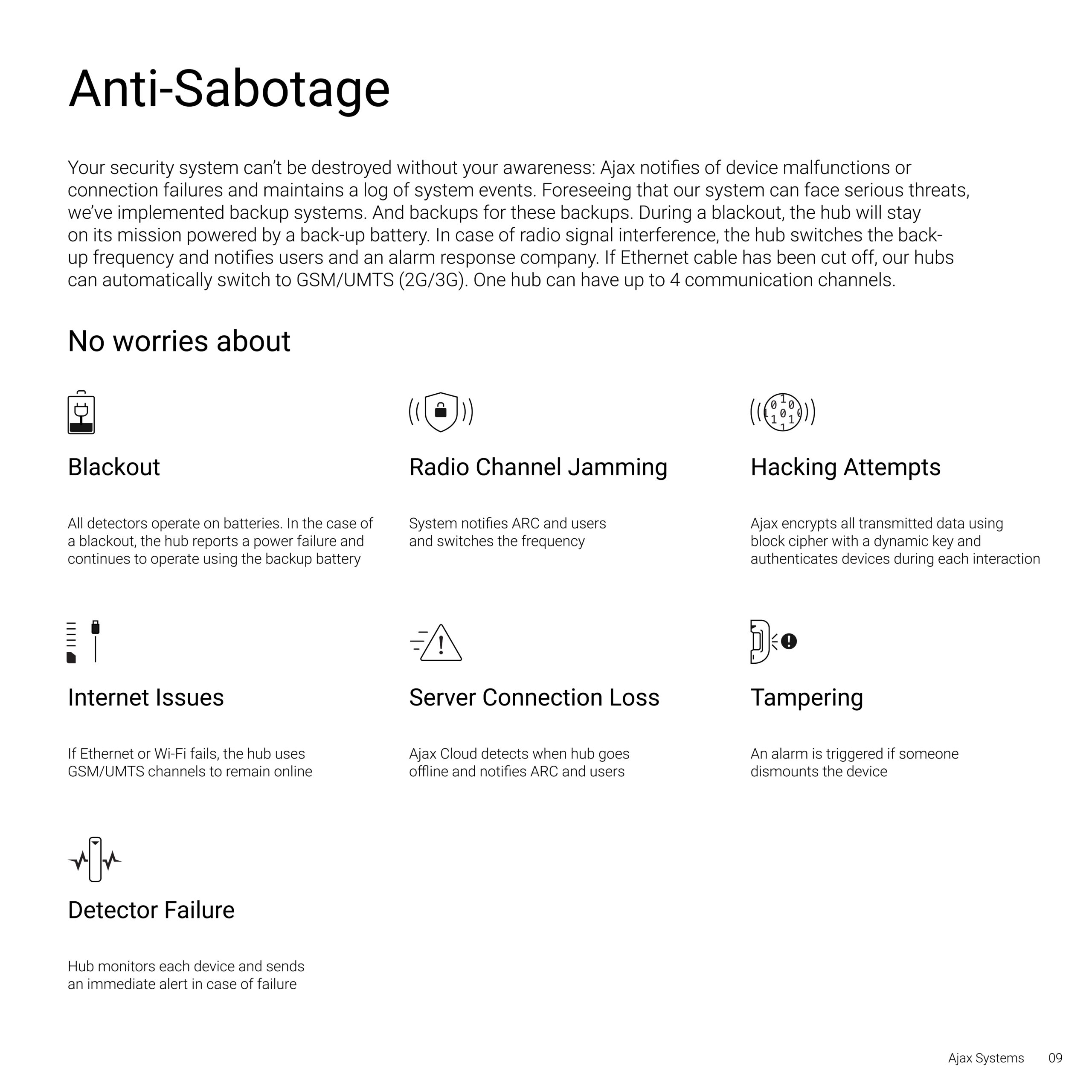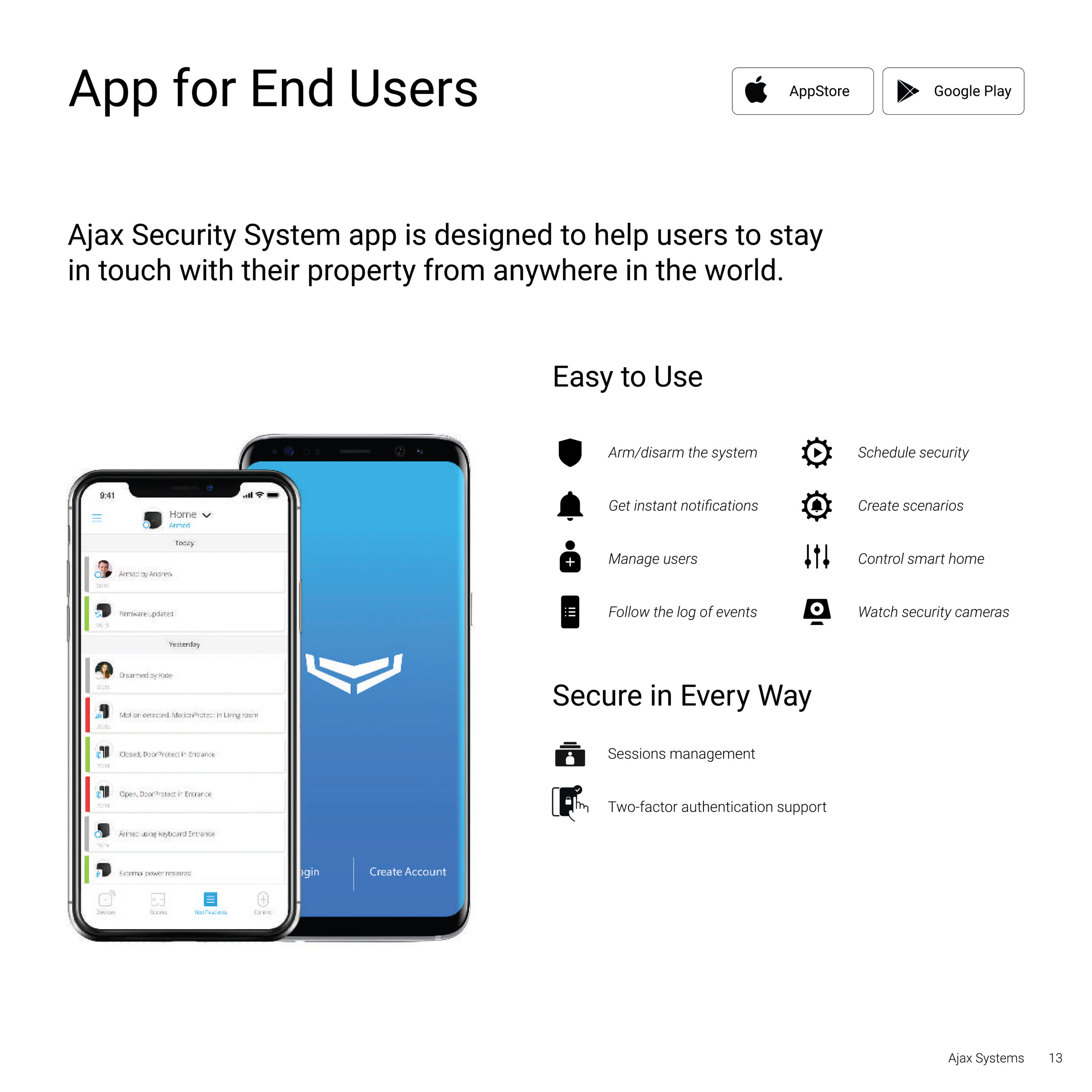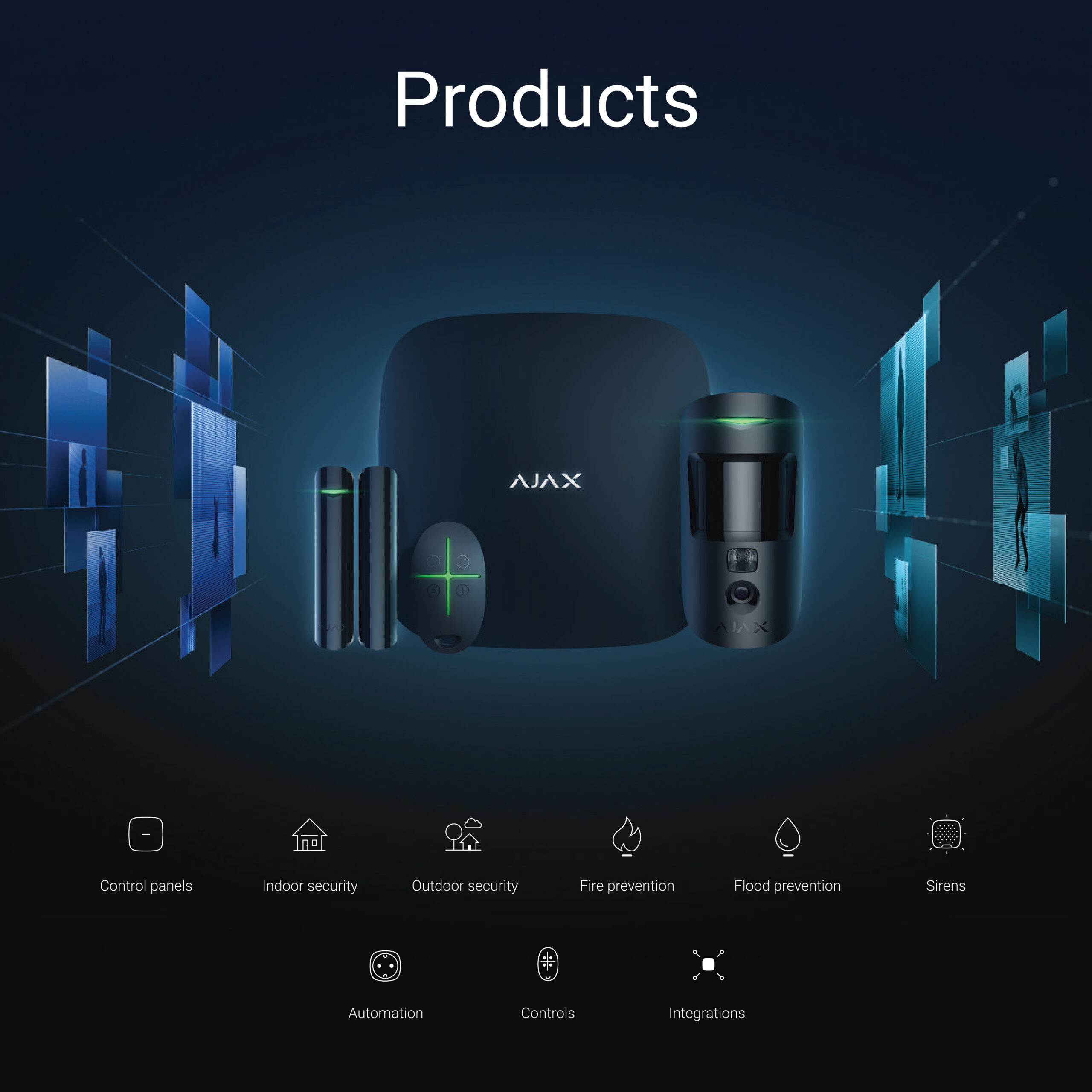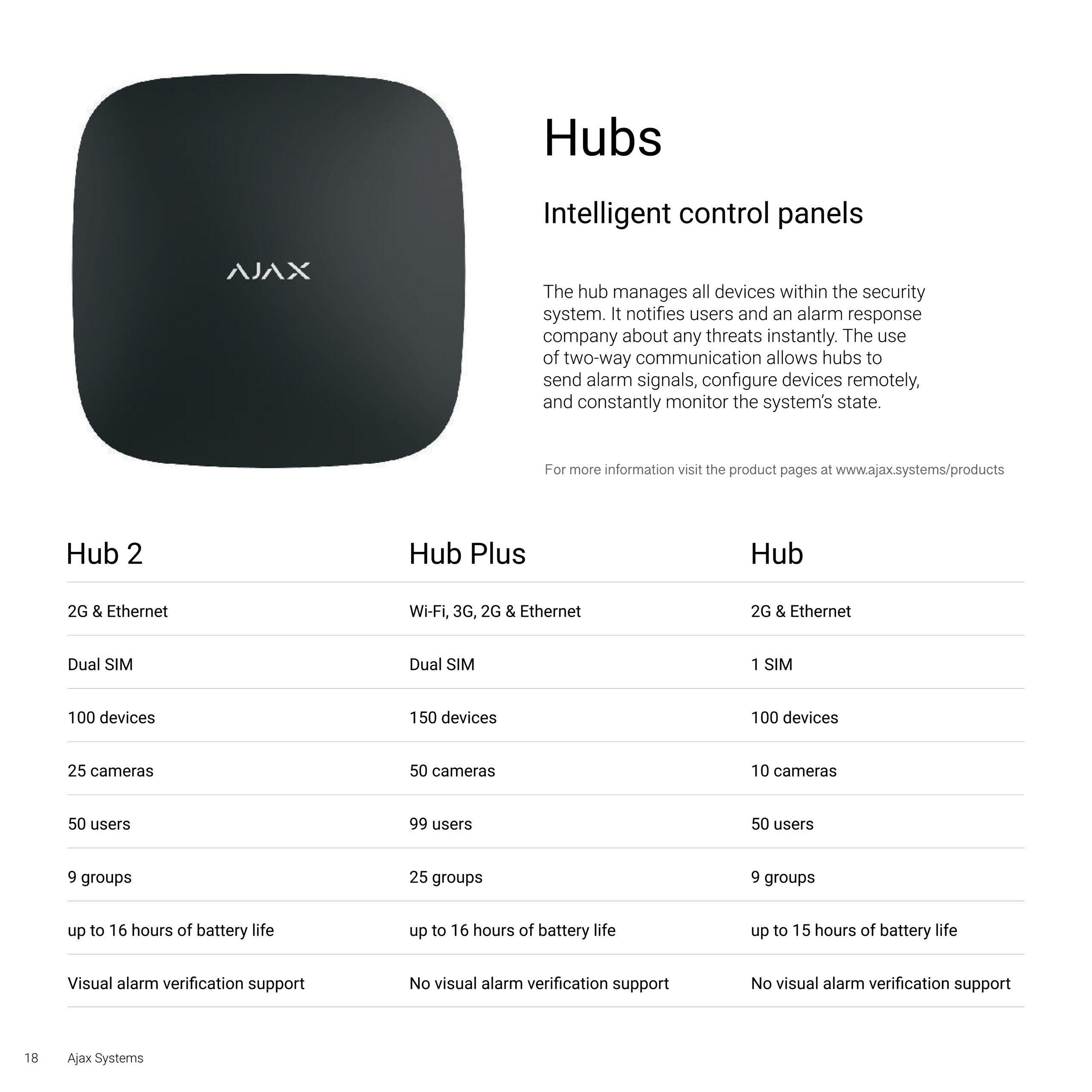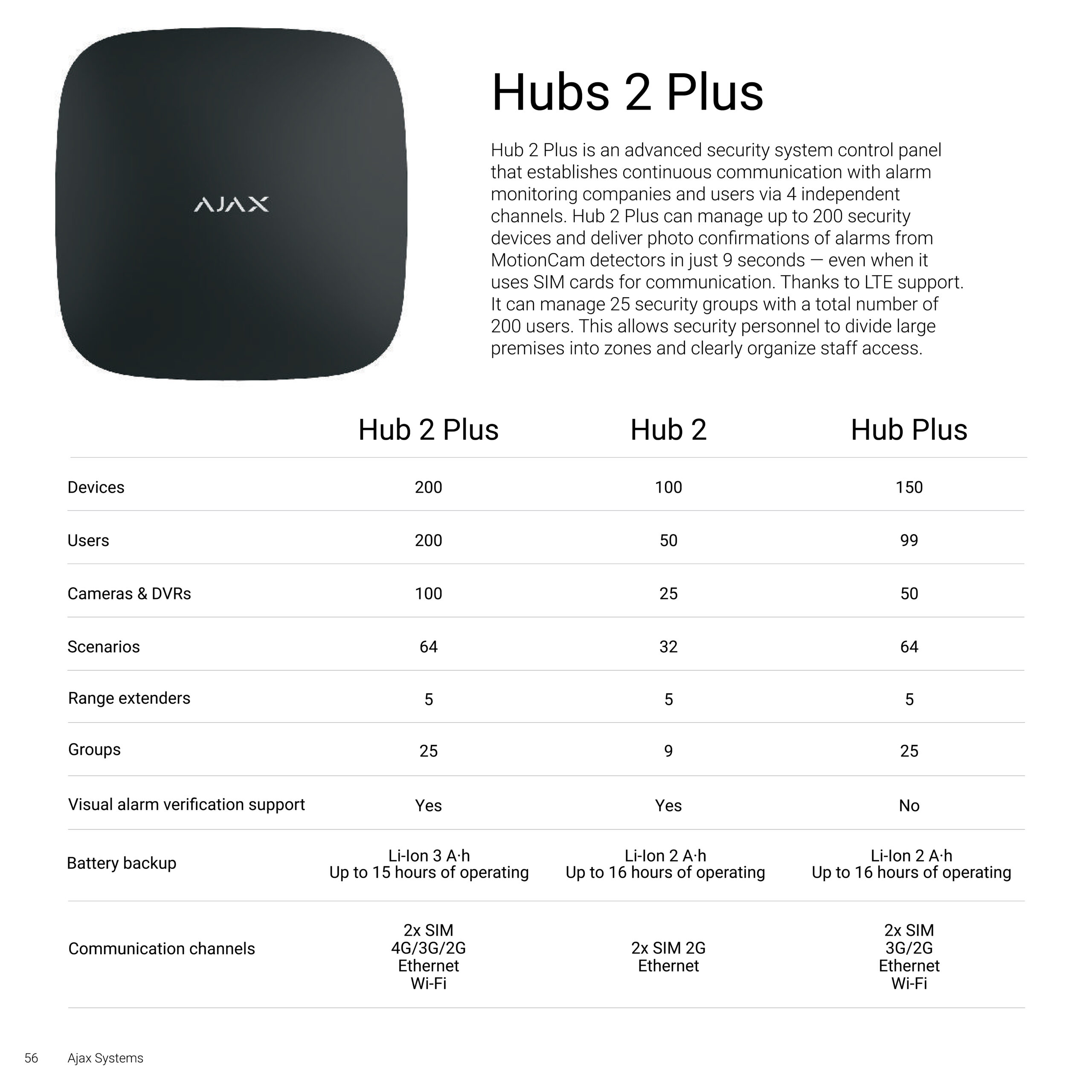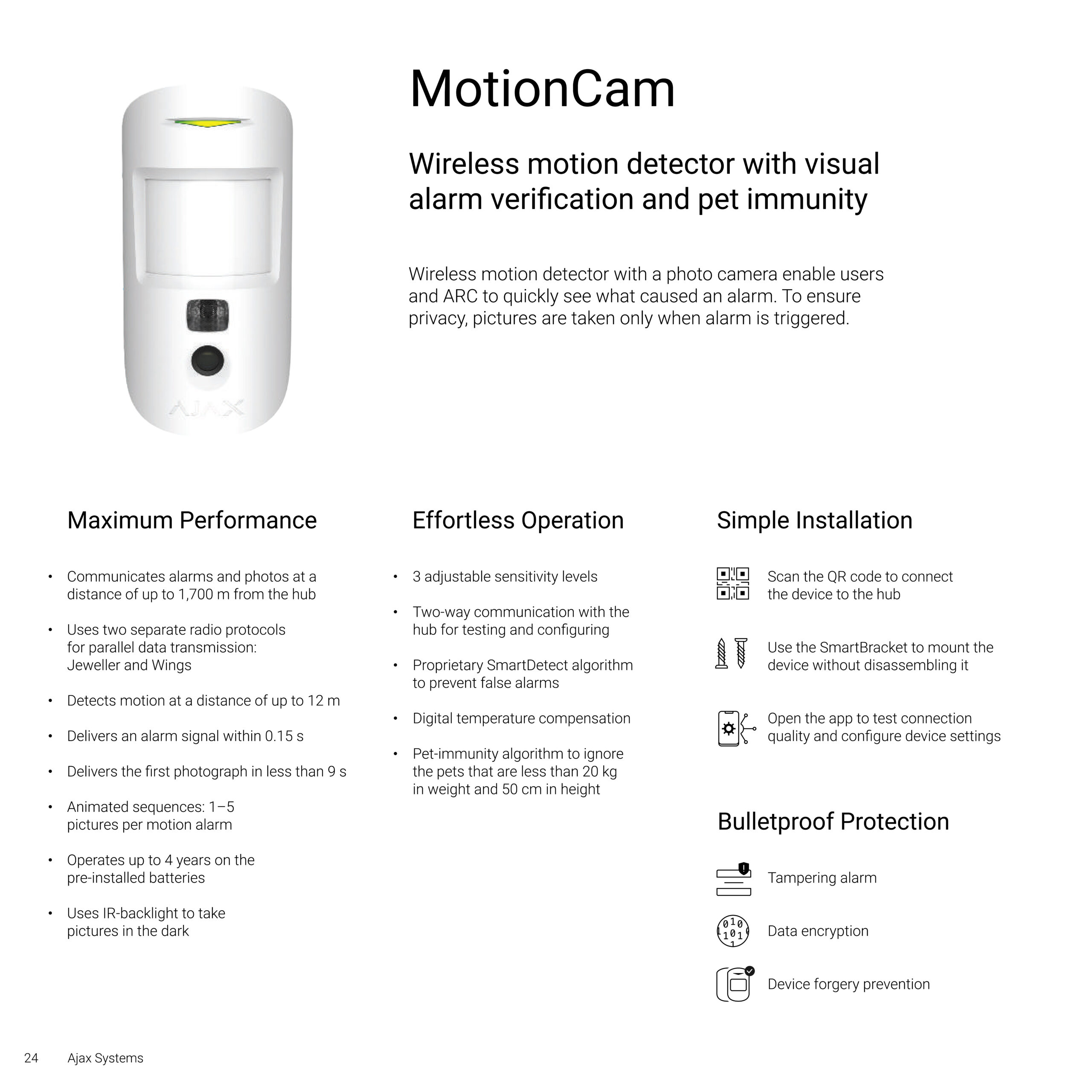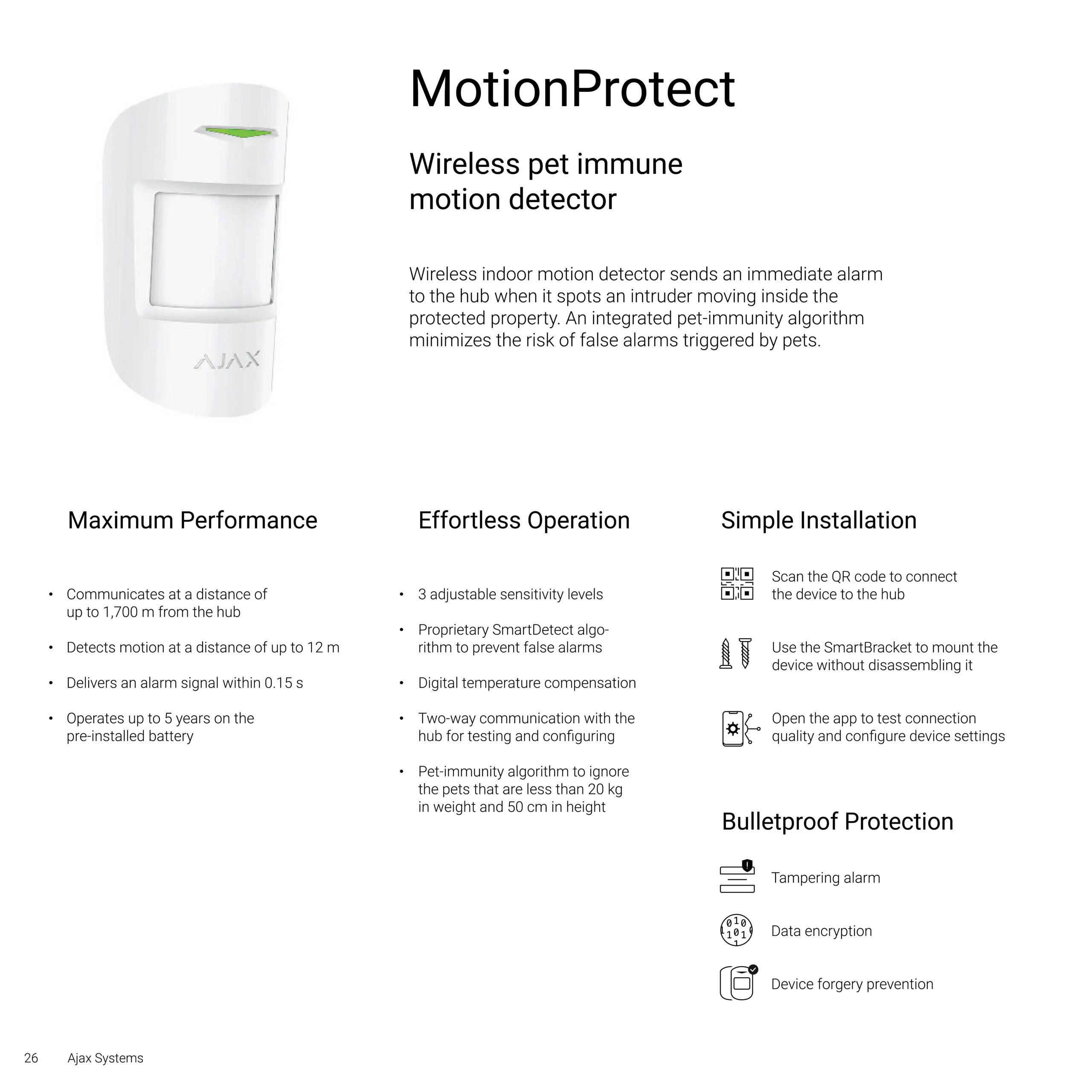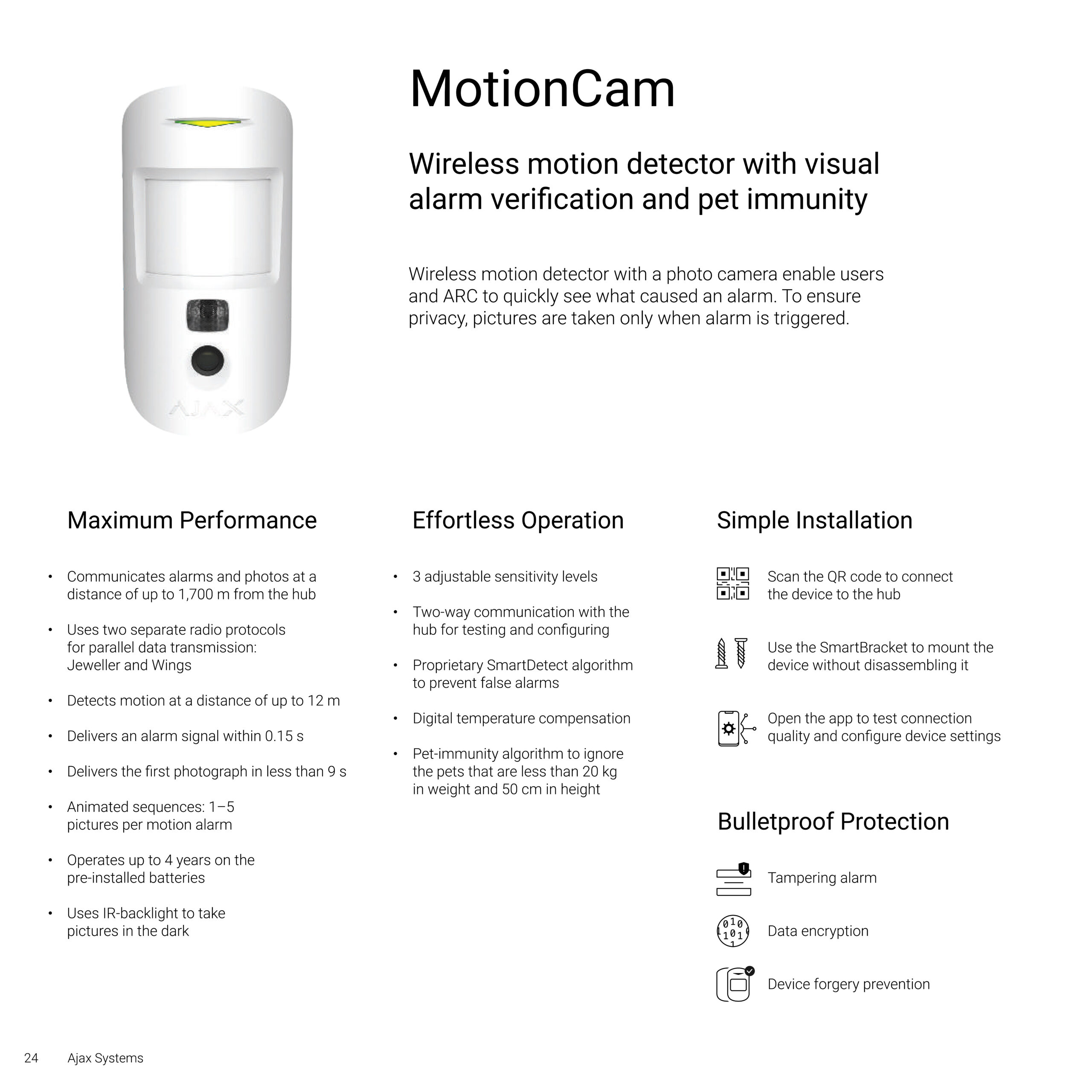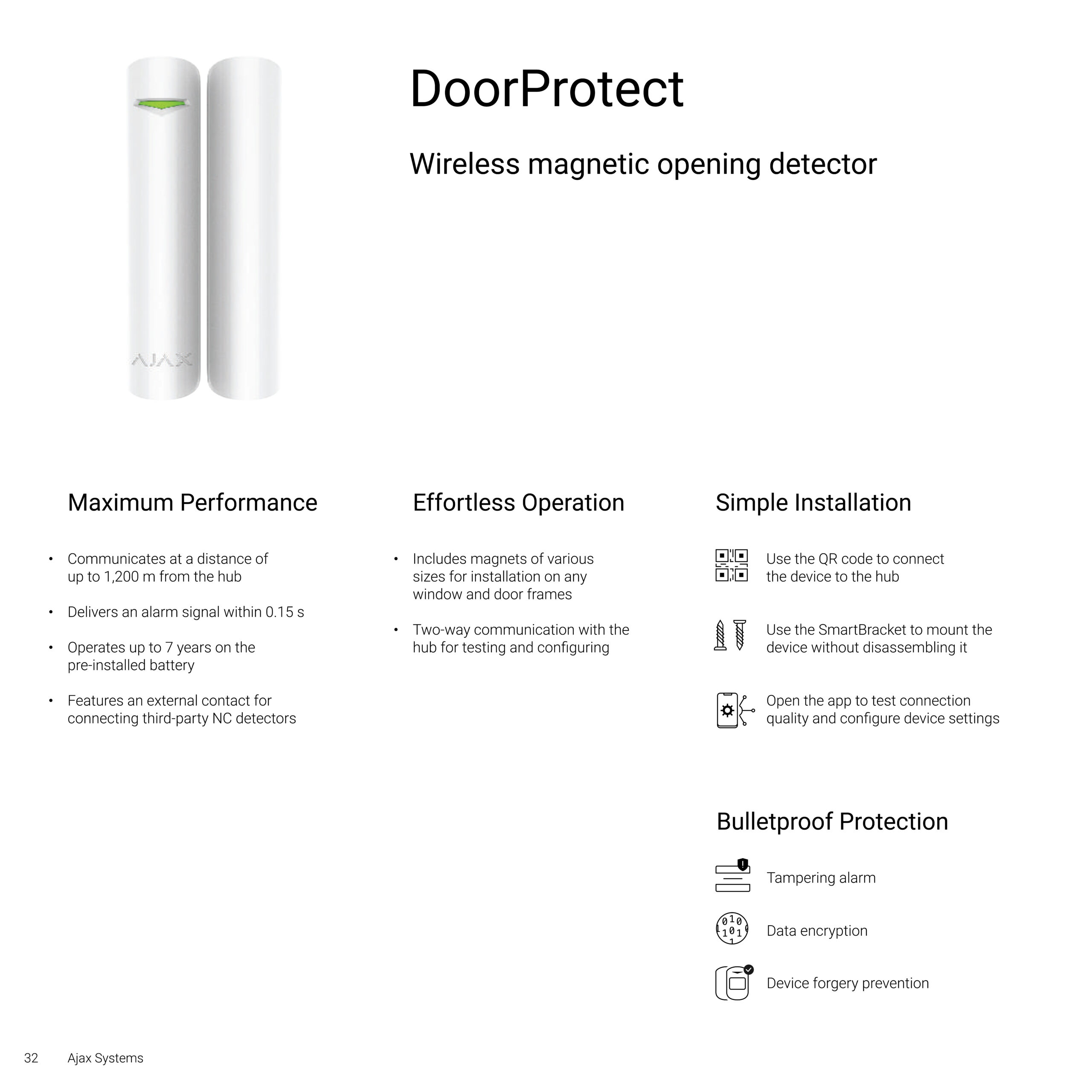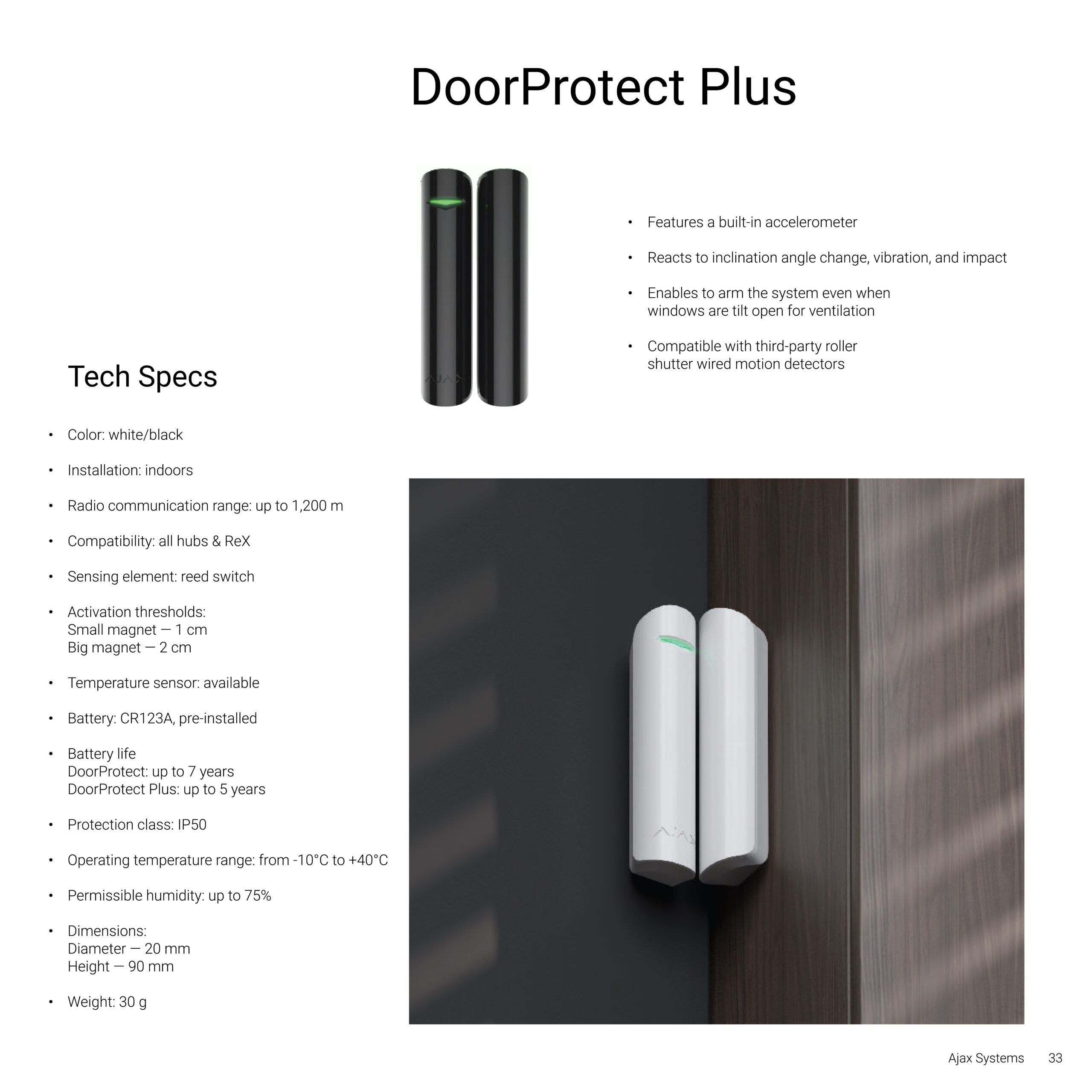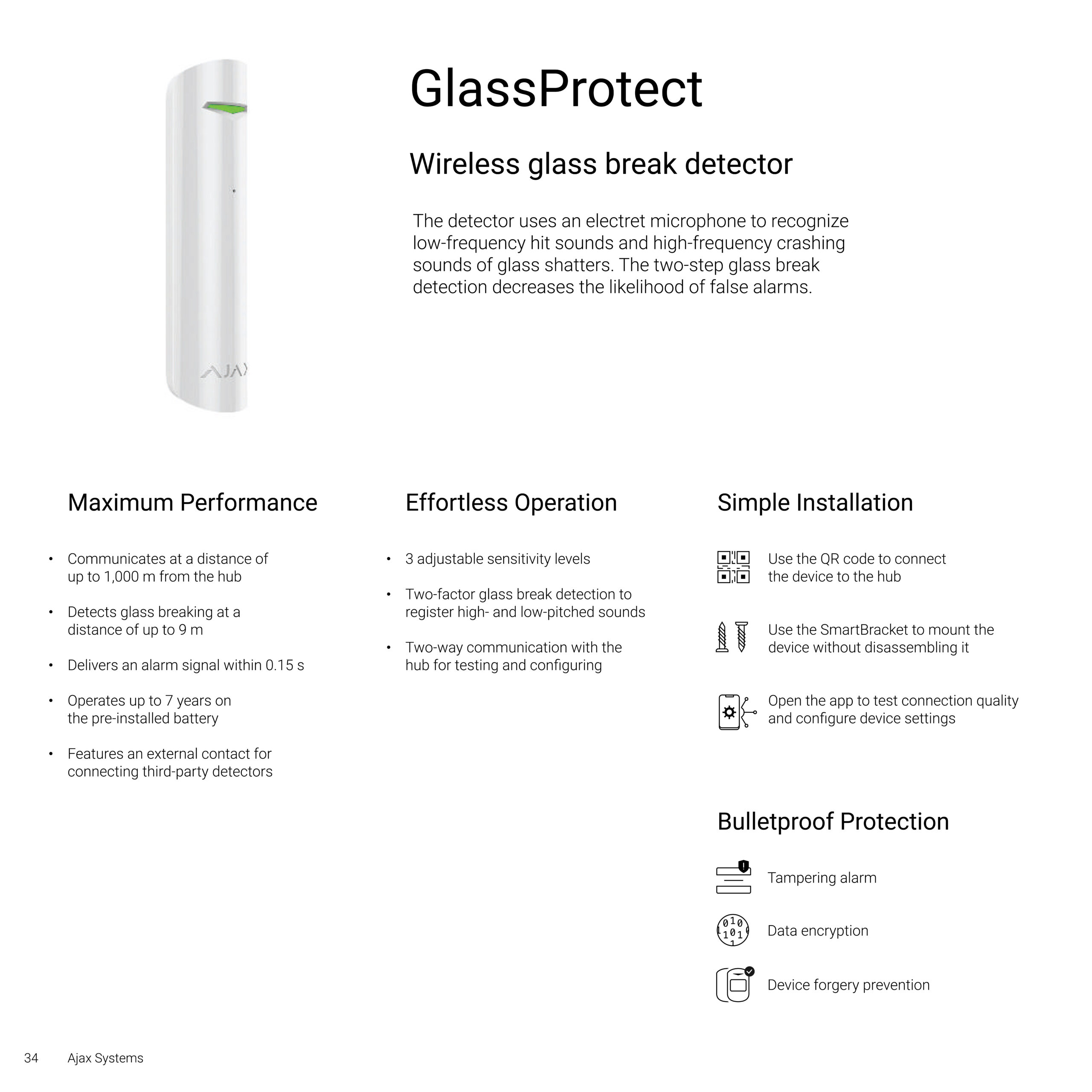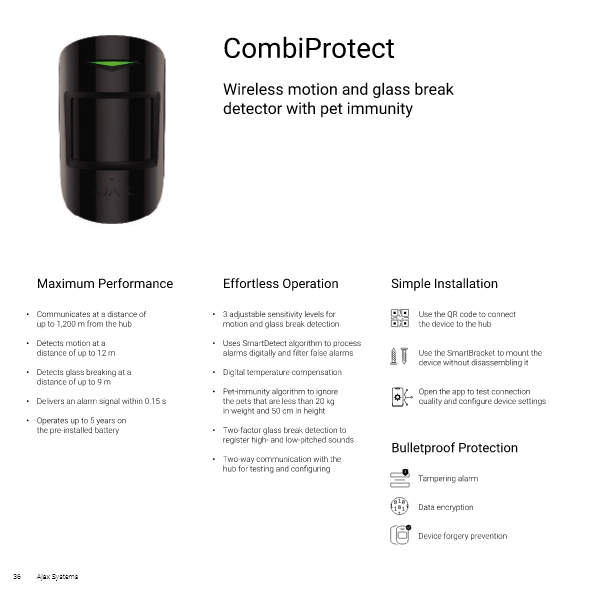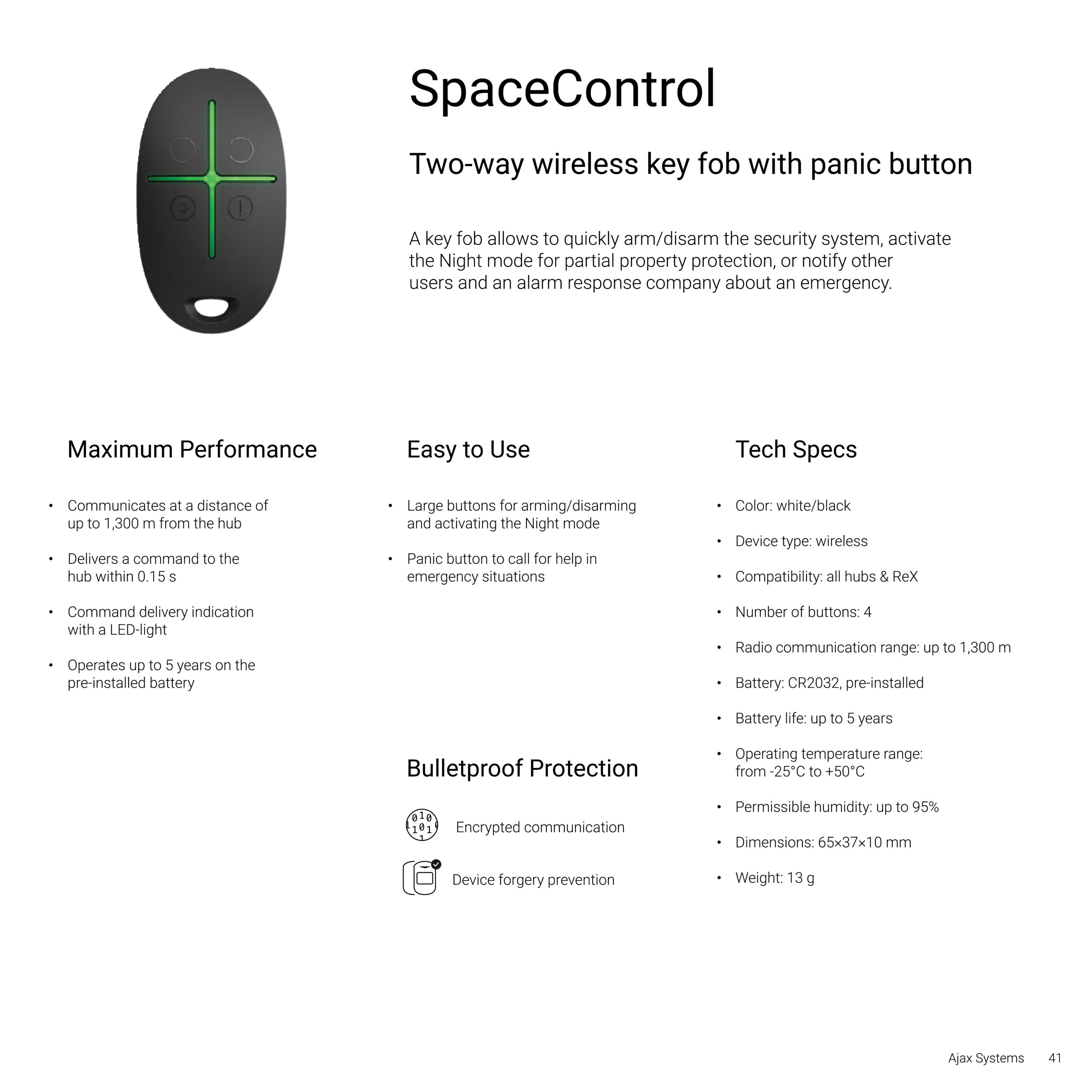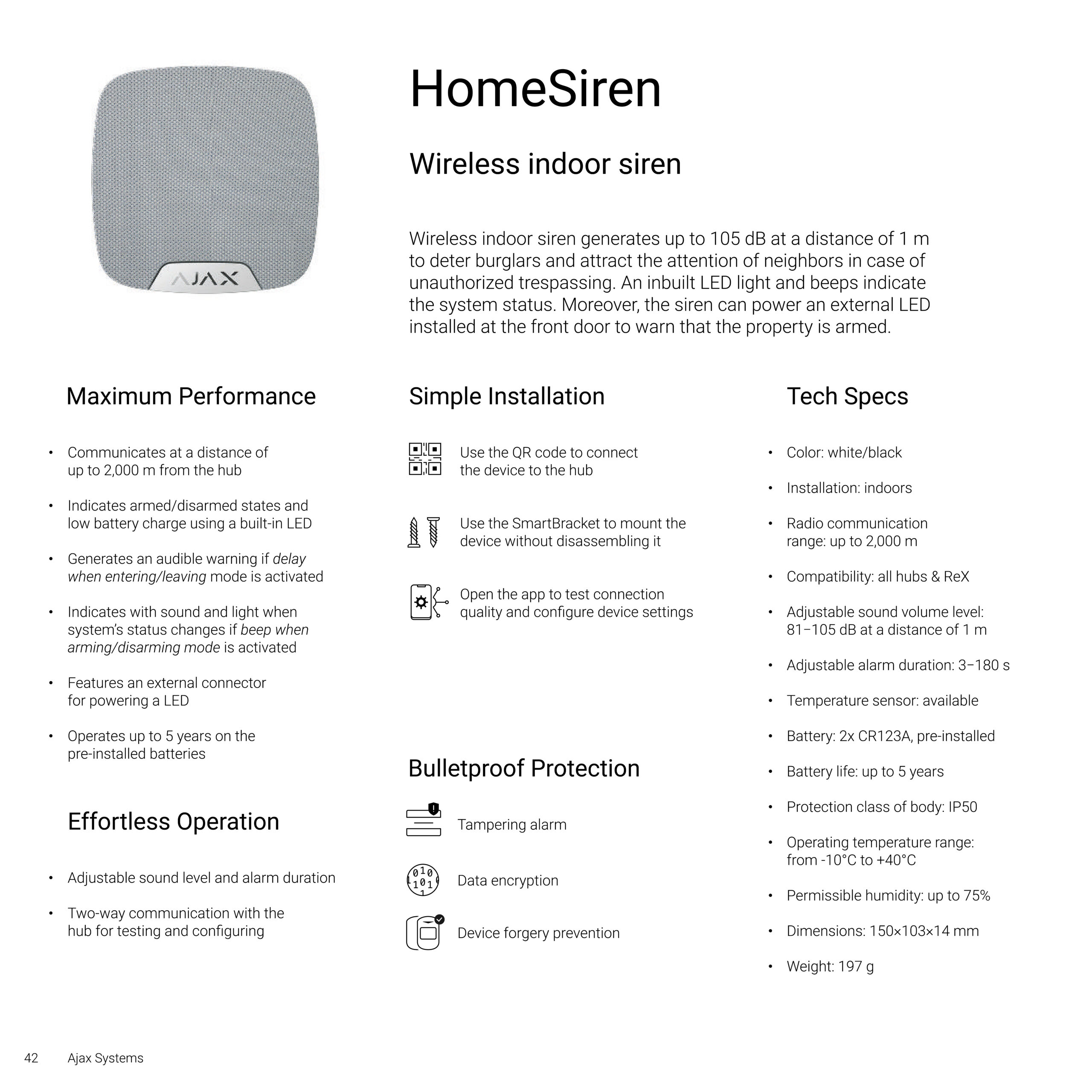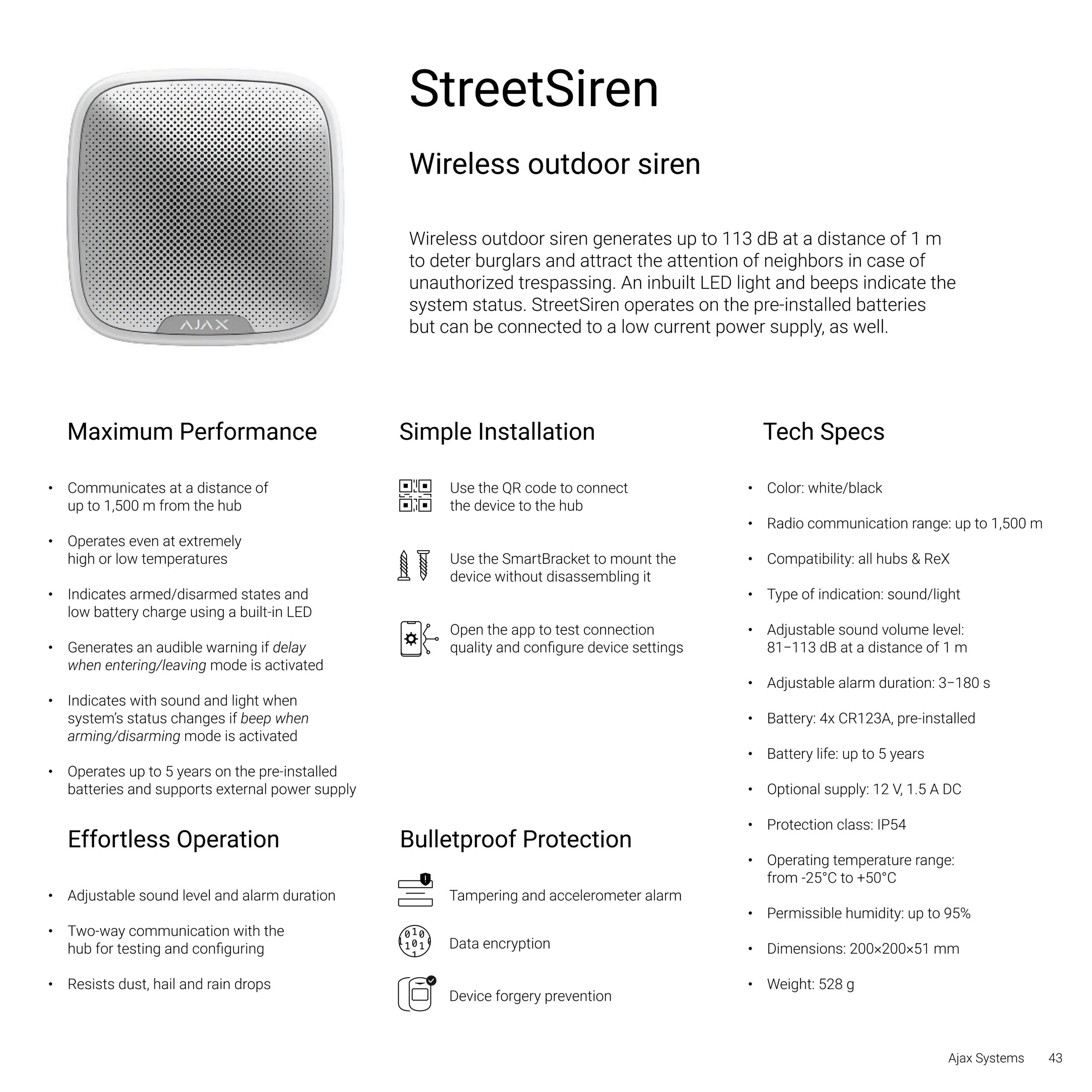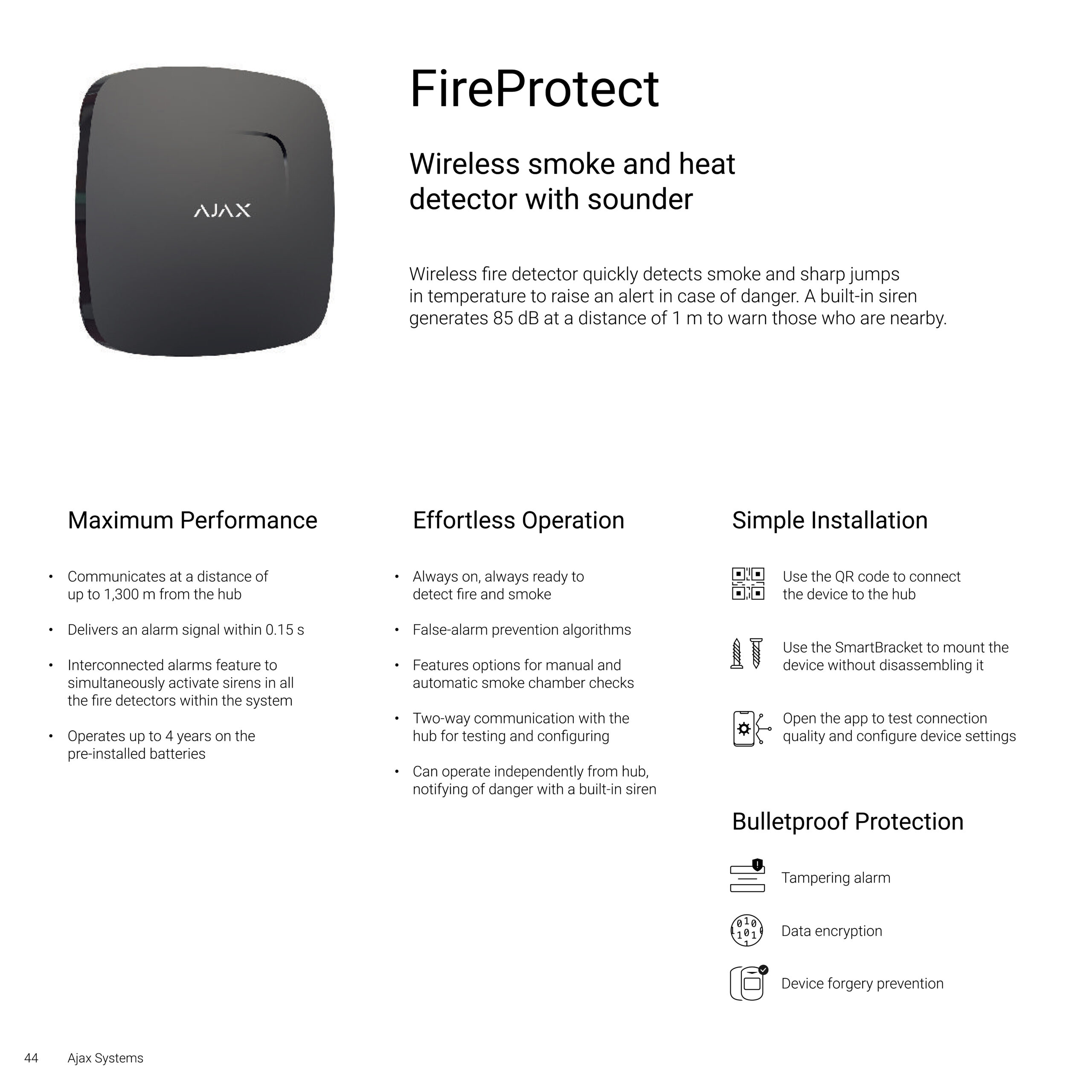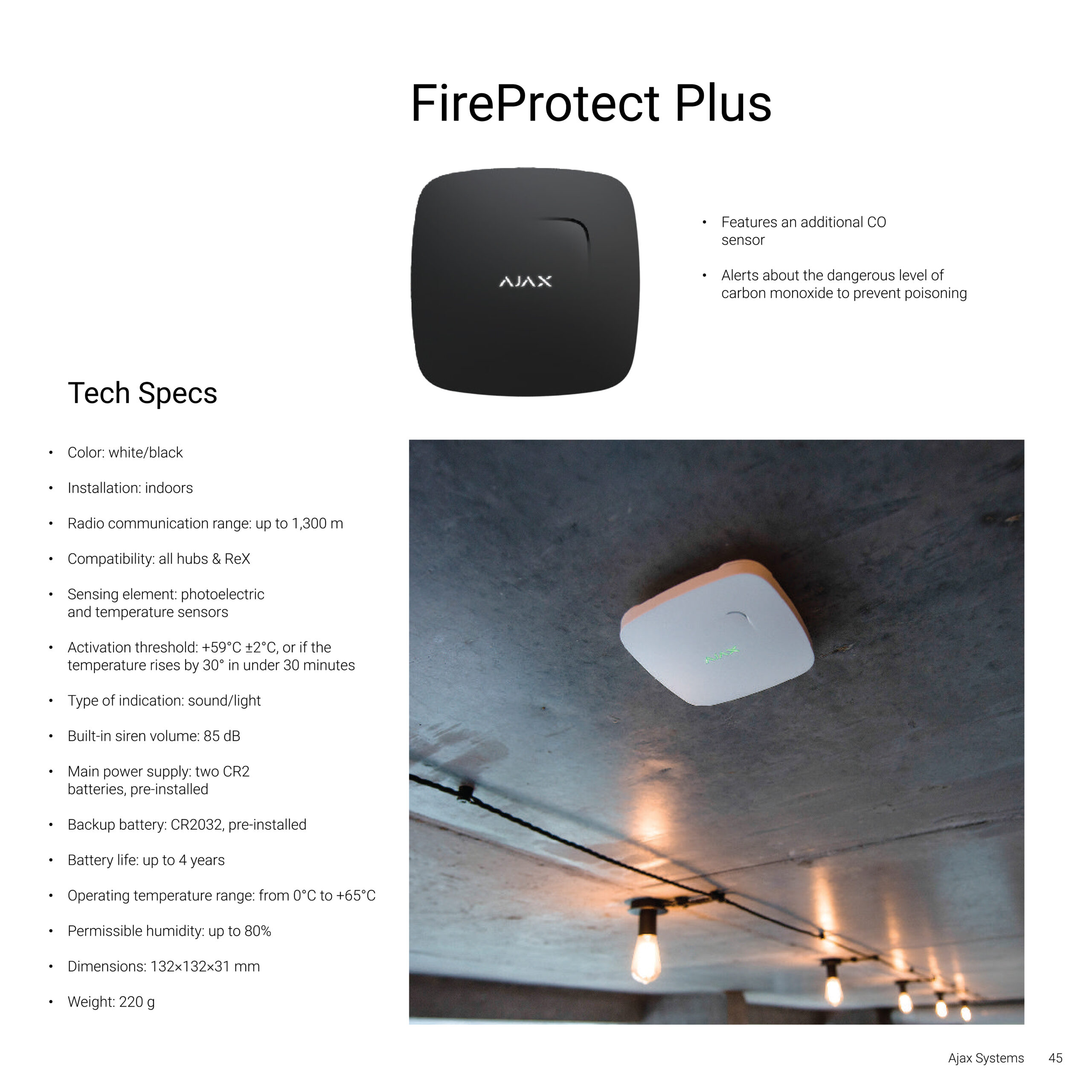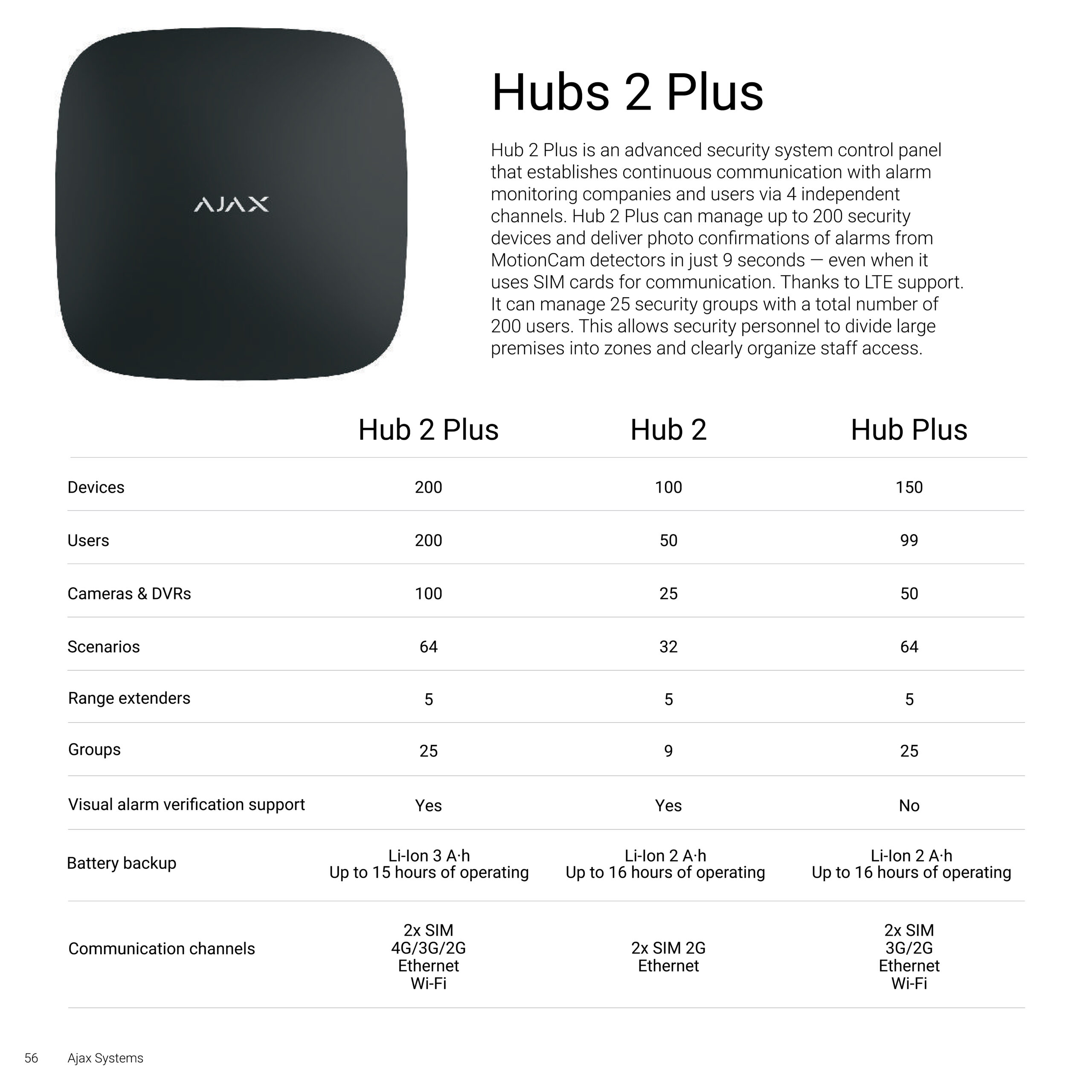 Full control of every device from your Phone using the AJAX app
Ajax Systems are now available in Perth and Smart Security has a full display of the equipment in our Showroom. We can not only demonstrate the outstanding features of the system we can also show you the most advanced security alarm App in Australia.
Check signal & battery strength, change sensitivity on movement and Shock detectors, entry exit times, plus user manuals for each device, to name a few, you have full control at home, work or away. Have PETS in your home? then simply adjust the decibel level and length of time on the sirens. The app will even show you the temperature reading of every connected device.
The European Designed and Manufactured Ajax system is available in two colours, Black or White or mix and match to suit your décor. The devices are slim lined and you can see this system looks high end and like nothing you've seen before from a security system.
Want to customise your home automation? You can with the Ajax App. Are you interested in the Leaks Protect? This is a wireless flood detector that if water touches even one of the four points of contacts it will activate. Ideal for a permanent location or when away from the property for long periods.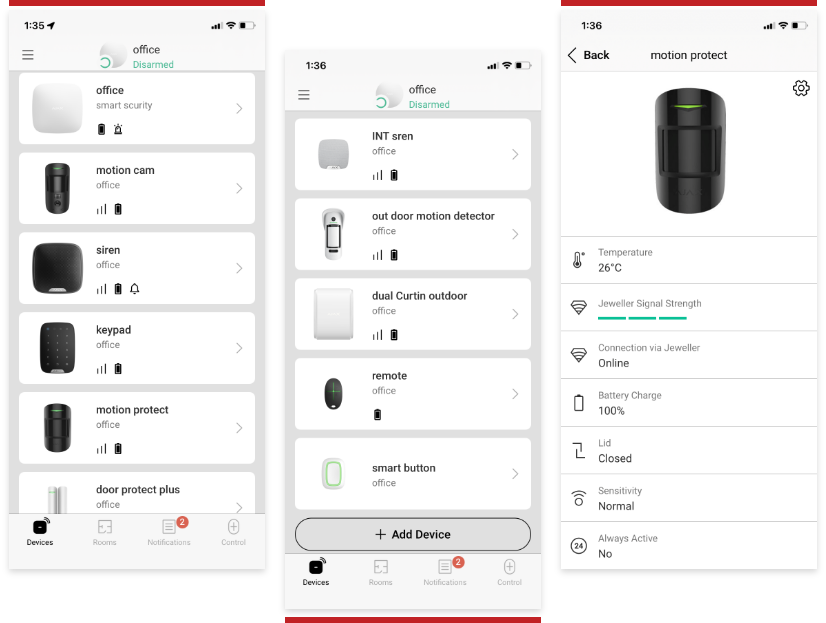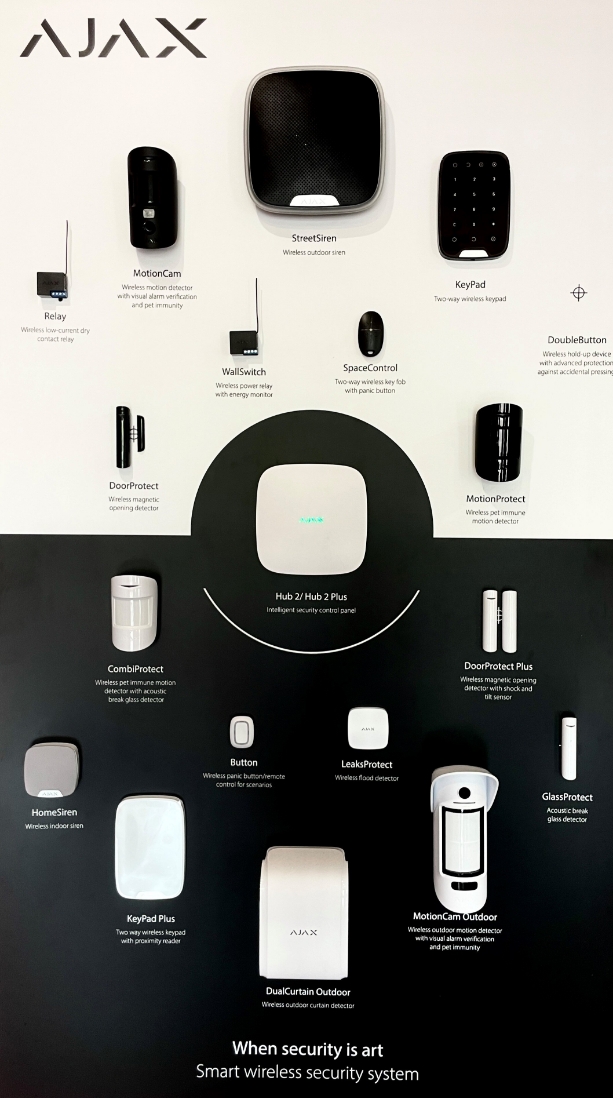 Control Panels
The elegant Hub is the complete control panel of your new security system. The Hub manages all Ajax wireless devices, operates security modes, and in case of a threat, notifies you and your other App users and it can also be monitored back to our Perth 24 hour control room via your internet or a dedicated 4G SIM card. The Hub can be located anywhere in your home or business, next to a GPO/power socket, Yes out of sight.
Battery Life & Communication
The battery life is estimated at over 4 years of operation. The sensor technology will not only sleep when not armed to save battery life, it operates on one of the highest radio frequency in Australia allowing it to excel in difficult situations, the two-way wireless protocol features encryption, authentication and polling to display devices status in real time.
Motion Detectors
Ajax wireless motion sensors detect intruders from the first steps, whether outdoors or indoors with PET immunity. When an attacker enters the field of view of the PIR sensor, the detector analyses the body's thermal radiation, making sure that it is a human, and then activates the alarm. It all happens in less than a second. We even have a camera option built into the motionCam detector that will send you several pictures of the intruder within 9 seconds.
Perimeter Detectors
Ajax wireless motion sensors detect intruders whilst they are still on the outside and you are comfortably asleep or watching TV. When an intruder attackers a window the shock/vibration sensor analyses and triggers the alarm. All of this information is sent to your App and can active in siren mode on your phone, that wakes you up!
Wireless Touch Keypad options
With the App, there is no need for a traditional keypad, however if you would like one installed, no problems. We expect the new version that we have coming into stock shorty to be even more European designed than before.