Modern Security Solutions – Perth Self Monitoring Alarms
Full App control for your old or current alarm system
Perth Self Monitoring Alarms on the 4G Network
Back compatable to your old or current alarm system
DID YOUR ALARM USE TO WORK ON THE NBN?
The 21st century has seen many technological innovations AND WE HAVE A NEW ONE self monitored alarms for Perth residents and business owners VIA THE EXCELLENT SKYCOMMAND APP
What this means YOUR home OR business is that that YOU can take control of YOUR own security and SELF MONITOR YOUR ALARM DIRECT TO YOUR mobile phone.
The features included in this relatively new technology include but are not limited to:
Arm/Disarm the alarm system using the SKY COMMAND when leaving or entering the home or business premises.
Alarm Reset to stop the blue light flashing
Full history regarded who has armed disarmed the alarm system
Allows easy access to tradespeople, cleaners or house sitters
No Phone Costs or Line Rental
Daily reporting from both 4G Sim and Alarm Panel
KLAXON SIREN Instant Notifications straight to your mobile phone
App Pin Entry and Lock
If you value the contents of your home or business and would like to take active steps in taking control and protecting your assets pick up the phone and call us today.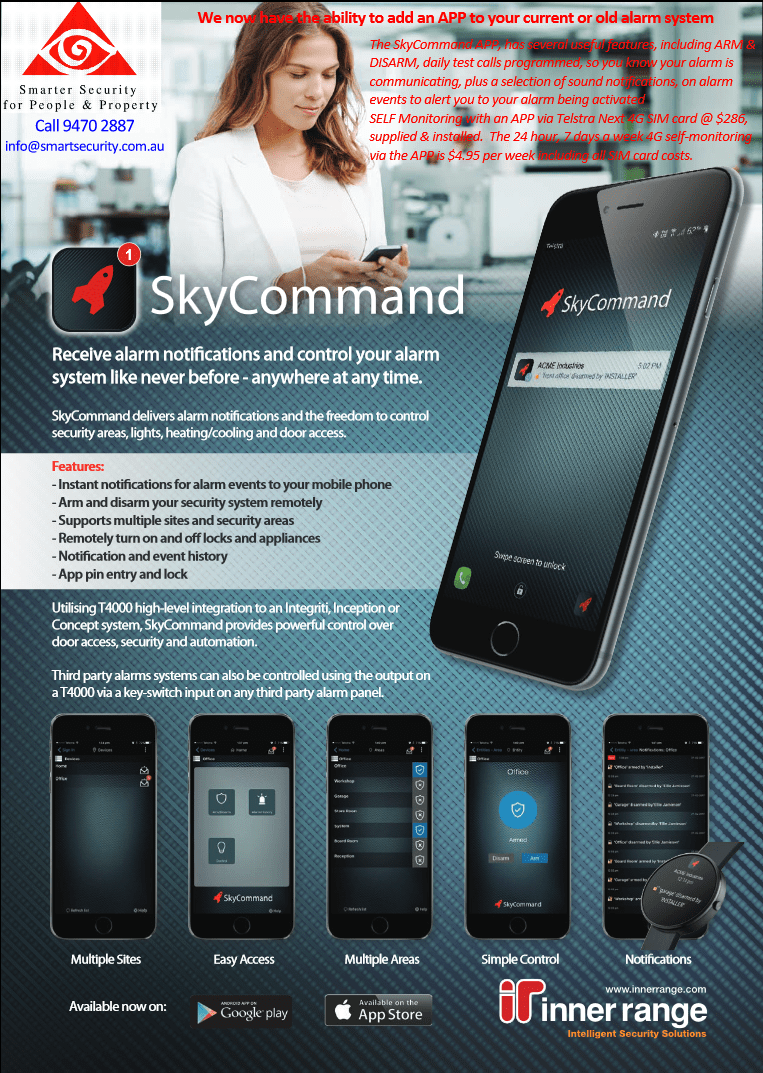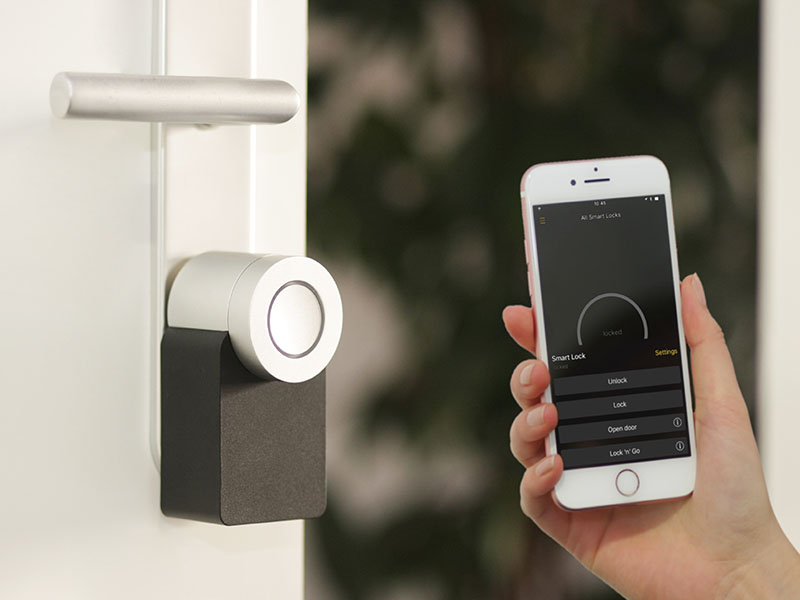 Our Self Monitored Perth Alarm System
The Smart Securityservice team spend a great deal of time and effort sourcing the best security products available on the market. And in our opinion the best back comatable product is the sky command self monitoring alarm system in Perth and across Australia as a whole is SkyCommand.
This particular system ticks all the boxes in regard to ease of use, notifications, compatibility and price. Simply put, this system sits in the class of its own when it comes to self monitoring alarms in Perth.
If you have any question regarding the suitability of this system for your alarm system then please contact us and one of the team will be happy to address any queries you may have.
A Cost-Effective Security System
This self monitoring alarms we offer to our Perth customers actually result in up to 50% lower bills if compared to conventional monitored alarm systems. IT offers a comprehensive security solution at a very cost-effective price point.
If you'd like to find out more about how you can comprehensively manage your own security system and save money at the same time, we invite you get in touch. We provide ongoing support for all the Perth monitored alarms and security systems we offer in our quest to provide our customers with the highest levels of customer service.