About Alarm Monitoring, Why It's Important & How Does it Work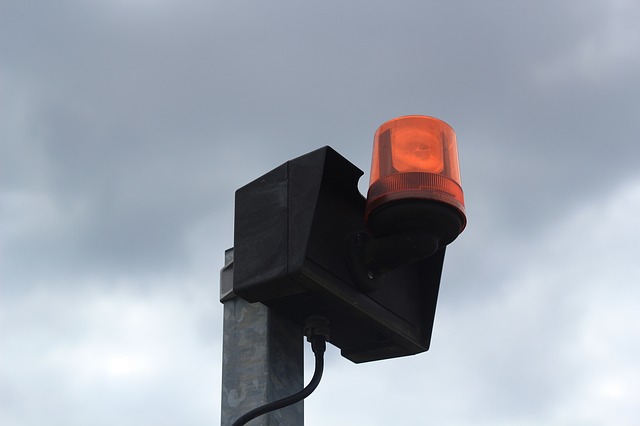 March 27, 2019
Blog
0 Comment
When it comes to choosing a security system, there are plenty of options to consider. Whether it be for the safety and protection of your home or business, it's a good idea to do some research before deciding to have one installed. Arranging a visit with an accredited security advisor is highly recommended so they can help you decide which security system works best for you.
Your security advisor will evaluate your property and highlight its potential security risks. They'll provide you with a list of available security systems as well as discussing any major concerns you might have. In order to find out which products and services fit your needs, the security advisor will ask a series of questions to help determine which security system provides you with the safety and security that you're looking for. These questions are:
Do you want a monitored security system?

How do you want your security system to be installed?

Do you want a wired or wireless security system?

What is the level of protection you are looking for?
Your security advisor will take your answers into consideration and provide you with a recommended security system. Before installation, you will be informed on how the security system works and how they will install it. If you choose to have a monitored security system, then your security advisor will recommend alarm monitoring. In here we'll be discussing what alarm monitoring is, why it's important, and how it works so you can get a better understanding of the level of protection it provides to your home or business.
What is alarm monitoring?
Alarm monitoring is a security system that provides 24/7 monitoring through a control panel. The control panel communicates with other installed devices such as cameras and sensors to detect an intruder or if there's an emergency that needs immediate response. When the alarm is triggered, it sends a signal to the alarm receiving centre (ARC) where they call the proper authorities to respond to your situation right away.
What are the benefits of alarm monitoring?
There are plenty of benefits to using alarm monitoring as your security system. It's one of the most effective ways of reducing security risk to your property while providing you with adequate protection in the event of an emergency. A secure connection with an alarm receiving centre means that your property is always monitored 24/7, no matter where you. The 3 key benefits of alarm monitoring are:
Immediate response –

Authorities will be able to respond to you in dire situations. This can be extremely helpful if you end up being incapacitated due to an accident or emergency situation.



Peace of mind –

 An alarm monitoring system gives you peace of mind. You can be confident that someone is keeping an eye on your property even when you're not around.



Instant notification –

 The alarm activates within seconds once the cameras and sensors detect an emergency. The instant notification is helpful for situations like intrusions or fire.
These benefits are the reason why an alarm monitoring system is the number one choice for many homes and establishments who are looking for an all-around security system. The cost for an alarm monitoring can vary depending on the communication devices selected as well as the overall grade of security it provides. Your security advisor will discuss the costs in full detail so you can choose an option that fits within your budget.
How an alarm monitoring system works
The technical specifics may vary between each security provider, but the basics of how it works is similar to any home security system. A control panel is installed where it controls a number of different sensors like door and window sensors, tamper sensors on the telephone box, motion detectors, and smoke detectors. If any of these sensors are triggered or if the cameras detect a threat, the alarm goes off. The communications device will then send a signal through a mobile device, a connected phone line, or an IP network to notify the alarm receiving centre of the threat. The ARC will process the signal and initiate a proper response. This includes:
Contacting you to know more about the situation.

Contacting the police (if you decide to opt for a police response package)

Contacting nominated keyholders (people you choose to deal with alarm triggers)
The first signal sent by the control panel will send a notification to the ARC and call you to confirm if there is an emergency situation or if the alarm was falsely triggered. If the ARC receives no response from you, they will contact the appropriate authorities to respond to your home or establishment. Some alarm monitoring systems have additional features like a silent alarm that won't alert an intruder in case of break-ins, but the signal will still be sent to the ARC where they will send over police authorities to your address.
Should you opt for police response?
If you choose to include a police response in the package, local police authorities will be contacted in the event that an intrusion is confirmed. When two motion sensors have been triggered in rapid succession (within 30 minutes), the control panel will send a signal to the ARC and notify them that an intruder is inside your property.
This process helps reduce false alarms caused by single motion detectors and human error. Some alarm monitoring systems have a panic alarm that prompts the ARC to send emergency help quickly when a threat to the person or property exists. Your security advisor will recommend a police response to your alarm system depending on the level of risk and individual circumstances your property is exposed to.
Conclusion
Alarm monitoring is a complete security system that provides all-around protection to your home or establishment. It's a cost-effective means of looking after your property without compromising your security and safety. If you wish to have alarm monitoring installed, contact an accredited security system installer. They will recommend the best alarm monitoring package that suits your needs as well as the level of protection you are looking for.