Security Camera Installation Options, Technology, and Myths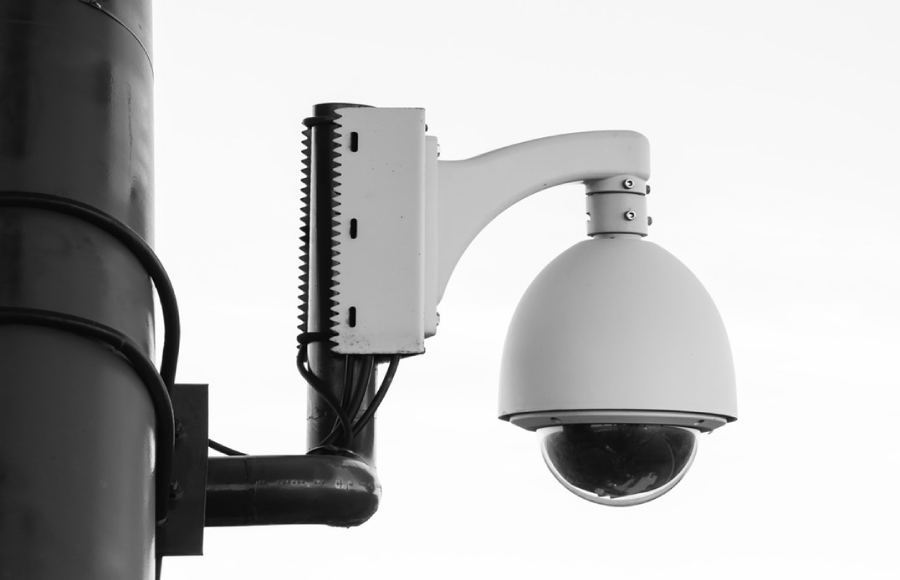 August 7, 2018
Blog
0 Comment
The use of closed-circuit television or CCTV systems has become widespread for many years. Security camera systems are no longer confined within buildings occupied by government or financial institutions. Its use has also been expanded to other sectors that even the neighbourhood deli or your favorite bookstore now has a CCTV system installed inside their stores. Even homeowners now choose to add another layer of protection to ensure that their families and properties are safe. Small wonder, as CCTV systems have been proven to help deter burglars and aid police officers in apprehending criminals.
If your home or business still doesn't have a CCTV system or if you feel like you're due for an upgrade but don't know where or how to start, don't worry. Here is a guide on understanding your options when it comes to buying and installing CCTV systems.
Option 1: The DIY route
You're the type of person who takes pride in your DIY skills. And why not? You have several pieces of furniture sitting at home that you've built yourself and you've had a few successes when it comes to DIY wiring projects at home. Besides, CCTV kits sold online are cheap and can be quickly delivered right to your doorstep.
Cheaper CCTV systems seem like a good idea, but it is not always the best option if you are a homeowner or business owner. First, a number of cheap CCTV cameras and components are of poor quality. You might be successful in installing the devices at home, but consider if you can get hassle-free service and repair when one or several components inevitably breaks down. If you're not careful, you may even inadvertently violate your neighbours' privacy by positioning the camera in a way that would include their property. In addition, home insurance providers often offer lower insurance rates and discounts to homeowners who have CCTV systems installed inside their homes. There is also a chance that home insurance providers would be unwilling to provide lower rates or discounts if you just wired the CCTV system on your own. Cheaper may be more expensive in the long run.
Option 2: Have someone else install the CCTV system for you
This option is convenient and cheap but can present several pitfalls. In general, it is not a good idea to hire a friend who claims to have wired his own CCTV system or someone you found on classified advertisements websites or the sibling of a friend of your neighbour down the street to install your CCTV system. Self-proclaimed "technicians" who do not possess the right skills and training may do more harm than good when it comes to your home security. You may even encounter the same issues DIY enthusiasts face when you hire them.
Option 3: Hire a professional and licensed commercial and home security systems company to install your CCTV system
Hiring properly trained and licensed CCTV systems installers entails a heftier price tag than the other two options listed above, but it can do wonders for your security and your peace of mind. Technicians hired such companies are properly trained, accredited, and go through a stringent vetting process. They also know how to properly position the cameras to cover all vulnerable areas in your property, but would ensure that the angles of your cameras would not breach your neighbour's privacy. Most security systems companies also provide prompt repair and support whenever your unit breaks down.
Now that we have laid out your options for installing CCTV systems, it's time to get down to the technical aspects (without getting too technical) that you should consider when choosing the best CCTV system for your home or business.
One of the most important technical aspects to consider when choosing CCTV systems is the camera's image resolution. Many CCTV cameras sold on the market today are available in a wide range of megapixels. Analog CCTV cameras are great for basic security. But if you want clearer, crisper images and wider coverage, go for CCTV cameras with higher megapixels. Check with your security provider if the company offers high-definition CCTV cameras (720p to 4mp). Ensure that the cameras the company offers are capable of capturing audio and are weatherproof (important for cameras installed outdoors).
Light sensitivity, which is measured in lux (lx), is also one of the most important aspects when choosing CCTV cameras. This is especially crucial if the cameras are going to be installed outdoors. Check with your supplier if the camera is equipped with infrared LED lights that will allow you to capture images even in low or zero light environment.
Consider the capacity of the system's hard drive when shopping for CCTV system providers online. There are a range of cheap hard drives available on the market, but if you need to a high-capacity hard drive if you want to capture and record more hours of high-definition footage. Check if your security system provider offers hard drives with a capacity of at least 1 terabyte.
Some Misconceptions and Facts About CCTV Systems
Myth 1: One of the most prevalent beliefs about CCTV systems is that you can easily install one on your own.
There is some truth to this statement, but you need to have the right knowledge, skills, and experience to make it work properly. Installing a CCTV system is not exactly rocket science, but save yourself from frustration and have it installed by a professional. Security firms have trained technicians who know the best placement for the camera. They can also do the job faster than you can.
Myth 2: CCTV systems are notoriously difficult to operate.
Fortunately, this is not the case these days as security camera systems technology has evolved over the years. Today, you can easily access the surveillance from your television, computer, and smartphone when you're inside your home. You can even access it from your phone or tablet when you're out of town. Below is a quick video of one of many tutorials showing exactly how easy our camera systems are to operate.
Myth 3: Your neighbourhood has always been safe, therefore, installing a CCTV system is only a waste of money.
It's great that you live in a relatively crime-free neighbourhood, but this may not always be the case. It is best to be proactive, and protect your home and family even before burglars or other intruders strike.
Myth 4: Surveillance from a security camera system can only be used as evidence after the occurrence of a crime.
The fact is that the mere presence of a CCTV camera in a home or establishment may help deter intruders from committing crimes.
Myth 5: The sole reason that motivates homeowners and business owners into having a CCTV system installed is for crime prevention or to identify a criminal.
This is true, but installing CCTV cameras also has added benefits. When installed in a workplace, it can be used to motivate employees to be more productive. It can also be used by parents to keep track of their kids at home, as well as the friends they bring with them. Recordings taken by CCTV cameras can also be used as evidence for insurance claims or legal disputes.
Myth 6: These security camera systems are too expensive to install and maintain.
But losing a pricey appliance, gadget, or jewellery can be more costly in the long run than installing a trusty CCTV system. Not to mention the potential threat to your life that a burglar in your home creates. This can be more expensive than being proactive and having a security system installed in your property. If you are worried about it being too pricey, then it's good to know that security system providers have different cost-effective security system options/plans for homeowners or business owners like you.
If you want to know more about how a CCTV system can help keep you, your family or your property safe and secure or you want to know which security camera is perfect for your property, contact Smart Security at 08 9470 2887. Smart Security is Perth's leading security system provider. Visit our showroom at 925 Albany Highway, East Victoria Park for a demonstration on the latest alarm systems and security camera systems we have available.