COMMON ADVANTAGES OF INTERCOM SYSTEMS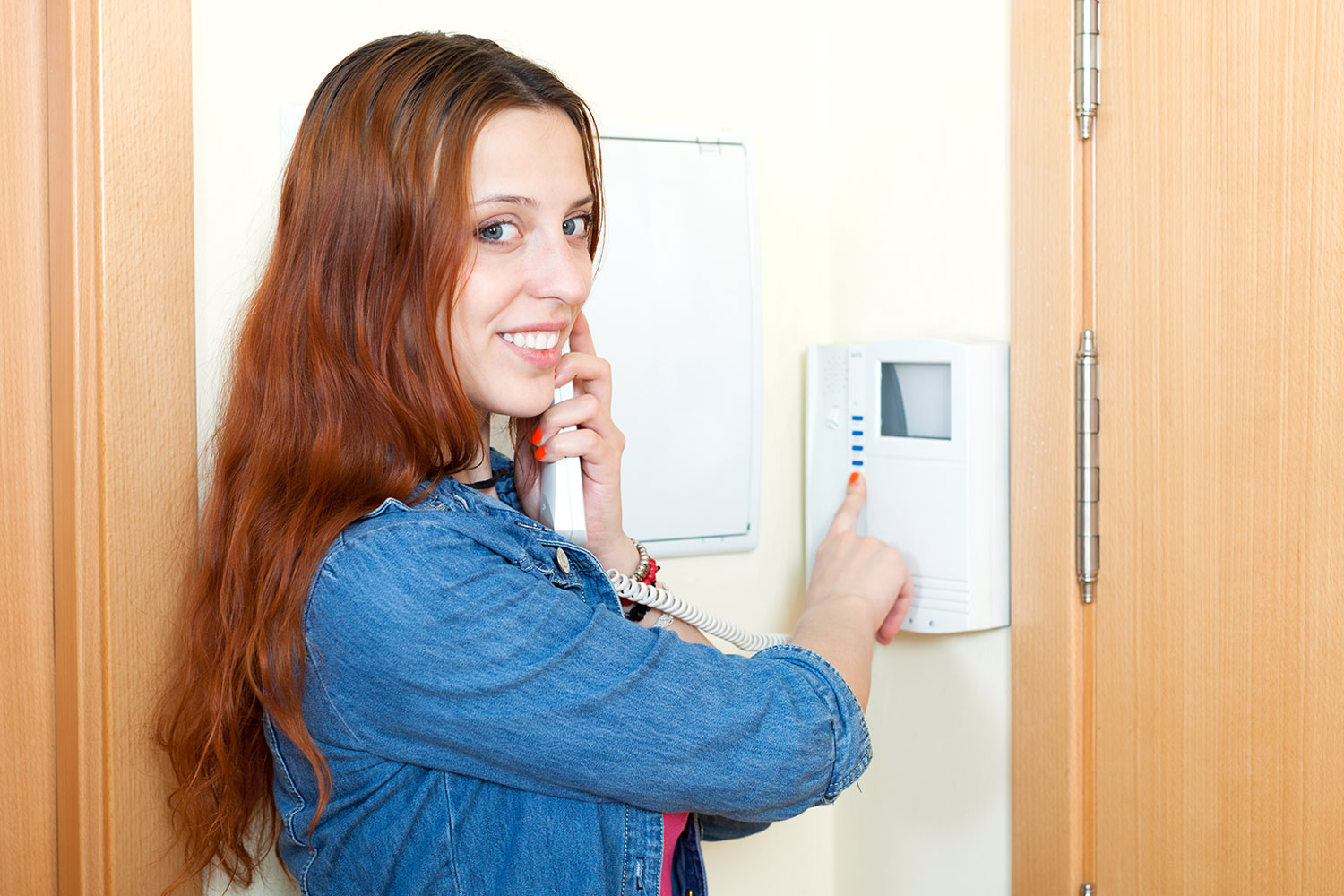 June 24, 2021
Blog
0 Comment
In today's world, we are living in an environment that is fast-paced and has many modern aspects, thanks to advanced technology. Intercom security systems happen to be one of them! Intercom systems have proven that to be a huge advantage for security these days. This system not only allows owners to tighten the security measures of their homes and offices, but also helps deter unwanted intruders and gobblers or unwanted salesmen from entering their environment. 
Intercom systems are available in a wide selection, from simple gadgets to more complex and complicated pieces of equipment. They usually should be installed when you are getting your doorbell installed, yet this does not have to always be the case. Depending on your particular needs and budget, you have the option to install a wired intercom system or a wireless one. Both of these can achieve fulfilling the requirements of security and making it beneficial for you.
ADVANTAGES OF INTERCOM SYSTEMS 
There are many benefits of using an intercom system, which is why they are in such high demand nowadays. Whether you reside in the UK or the US or any other part of the world, choosing to install an intercom device shall be more than the money's worth. Below are a few advantages provided by both wired and wireless intercoms for home and office environments.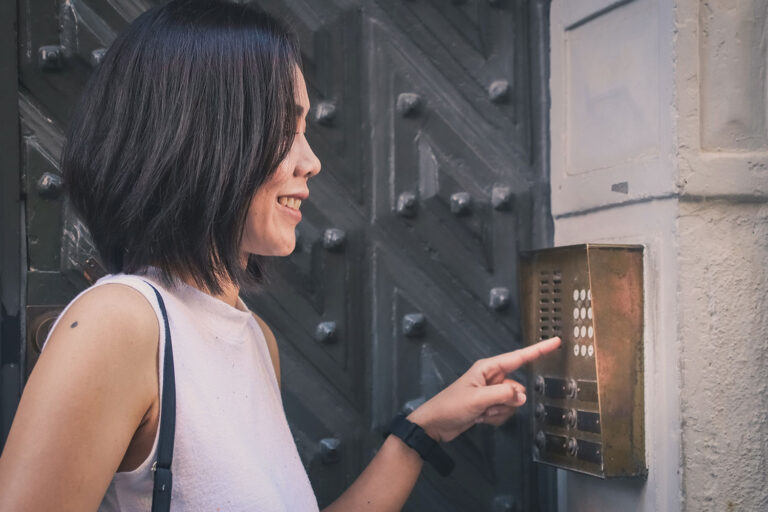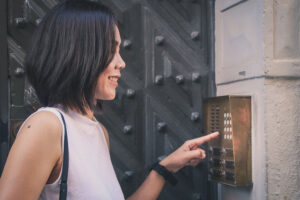 Advanced Security 
Intercom systems take your security straight away to the next level and make it more advanced in its outlook. The system is designed in a particular way that it works to bring in a connection between the outer front door and the home/office interiors through the use of speakers and microphones. Therefore, whenever someone presses your doorbell, you are alerted straight away and you can directly speak to the visitor and ask them to introduce themselves if needed. As it is a two-way communication device, intercoms also allow the visitor to answer back to you. This way, any dangerous incident of forced entry can be avoided. 
A Better Work Environment 
Using this technology allows you to see how this affects the safety of everyone on your premises. Because safety is a major factor for any employee, this can improve how your workers may feel about their office environment. And when they feel more positive and safe about it, it can even help to improve productivity and loyalty to your business. Everybody wins in the process! 
Comfort 
The wireless doorbells along with the wireless intercoms also offer total comfort as you do not need to get up and open the door yourself to see who is there. 
Control Access To Certain Areas 
To avoid giving out multiple key cards to employees, use an intercom system to allow or deny access. It is a simple, yet effective security measure. Only a few employees can get full-time access to all areas. When someone else needs to enter, they can request permission through the intercom. The employees inside can then press a button to open the door. This type of security measure is often used at entry points to restrict access to your office. Parking lots may also use this method to allow only employees and authorized visitors to get in. 
Monitoring children's activities become easier
Intercoms can work to help parents keep an eye on the young children who are playing outside the house. There also can be a telephonic conversation between the parents and the kids through intercoms if needed. The modern-day doorbells also usually come with CCTV cameras which can further help in monitoring the activities of kids, neighbours, and passer byers.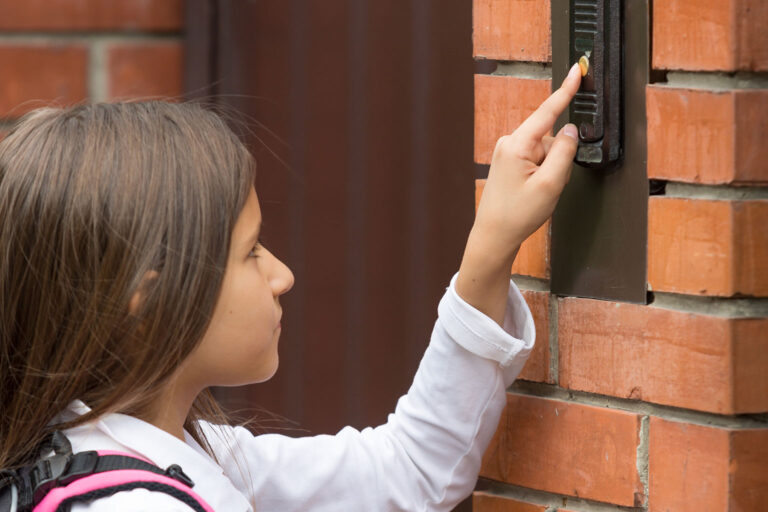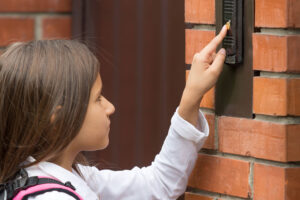 Decreased insurance premiums 
Even though it is becoming more and more challenging to find cheaper insurance covers, having a professionally installed intercom system can result in a better deal for your home or office space. Some insurance service providers understand the importance of an added barrier to burglary, which can mean most of them will be willing to lower your premiums. 
Upgrading Customer Services 
An intercom system for your office also provides value after hours. You can choose to implement a feature where a customer can push an intercom doorbell and instead of it simply ringing in an empty office when everyone has left, it will be redirected to a particular phone number. 
This is ideal for emergencies, for example, if a security company notices something out of the ordinary. But if you close earlier than usual and a client arrives after you have left, you will not lose out on business. In this case, clients do not feel ignored or irritated by the fact that you are not on site. It will also give the appearance that you are onsite even if you are not. Using tech tools like these is how you can show clients that you keep up with current technology and care about attending to their needs at all times. 
Other Benefits 
If you choose to purchase wireless intercom and wireless doorbells, you can also save on costs and escape the hassles of cable wiring. Furthermore, wireless intercom systems also assist you with convenience especially when you have a large household or office space or if simply you need to move from one room to another. Convinced that you need to get an intercom system for your space? To learn more about intercom systems and other ways to help secure your environment, connect with Smart Security today for a consultation!