Common Entry Points for Burglars: How to Secure Them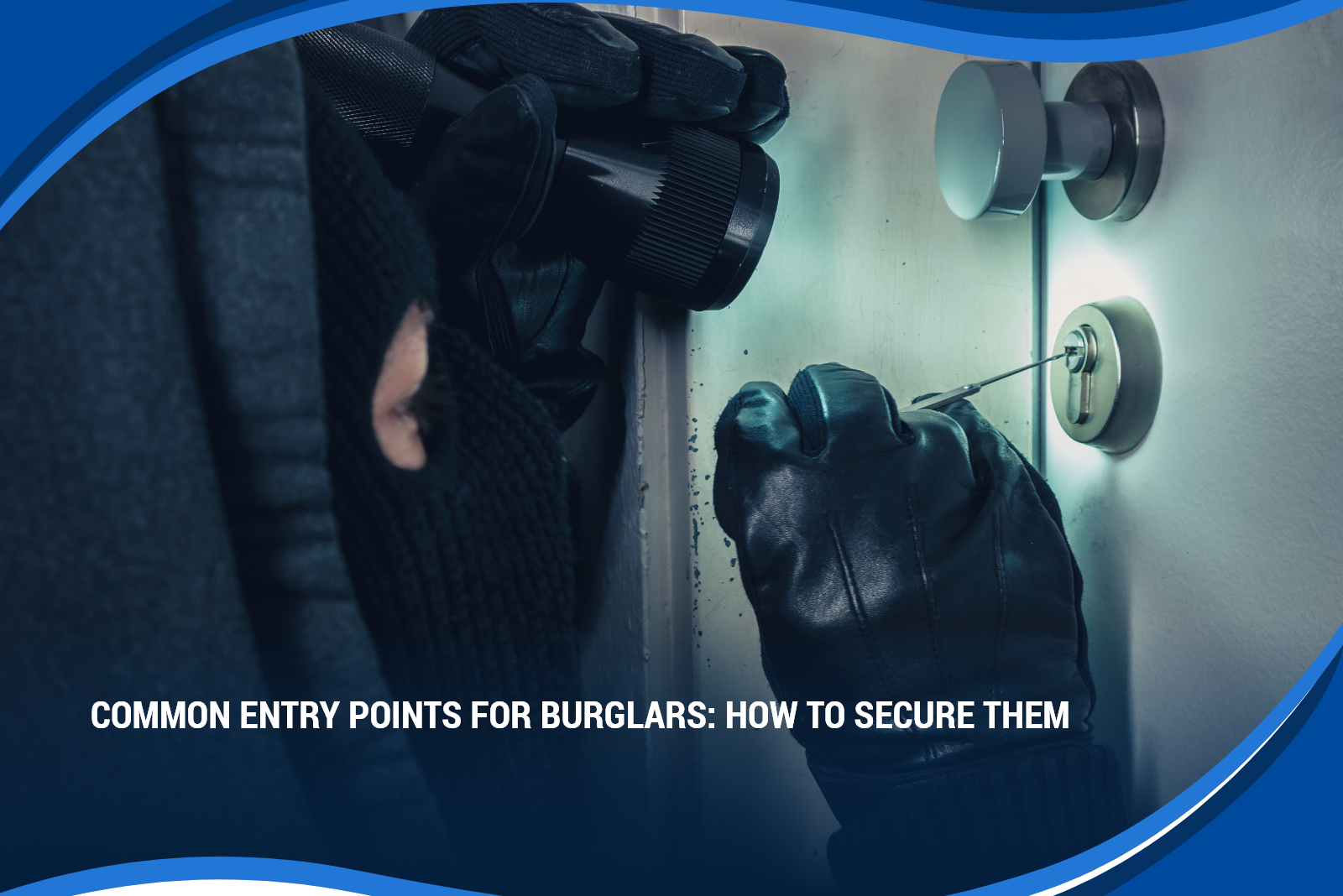 August 28, 2023
Blog
0 Comment
We have all been guilty of letting our guard down and leaving back doors open, even windows slightly ajar to let a summer breeze waft through the house. It is also not uncommon to hide a key to your front door under a plant pot or rock in the garden. Believe it or not, you could be inviting a burglar into your home. Ensuring that these common entry points are safe and secure is vital in deterring burglars and preventing break-ins.
This blog will explain how to secure these most common entry points to your home, from simple upgrades you can do yourself to more complex systems installed by professionals.
Traditional precautions
Most burglars will gain entry to your property through either the sliding door, windows, front or back door. Installing deadbolts as an extra line of defence will stop burglars who often try multiple doors in the hope that one has been left open. Get rid of that hidden key, everyone knows it is hidden beneath your plant pot too. This method of entry will leave no trace so it might take longer for you to realise you have become a victim. It is quite a simple DIY to install a weatherproof non powered lock box on the side of your house.
When it comes to windows, glass is easy to smash. In addition to moving expensive objects from view, investing in a security screen could make the difference between the thief gaining entry or giving up.
As well as removing the cord from the garage release lever to make entry more difficult for burglars, installing a garage shield can reduce the risk of thieves releasing the garage latch.
Modern camera systems are extremely effective in monitoring your doors, windows and garage. The days of grainy images have been replaced by high-definition AI delivered images and videos from units that use machine learning to distinguish between people and vehicles, thus reducing the frequency of false detection alarms. Providing excellent perimeter protection trip wire technology as standard, this new technology will not only help decrease false activation in difficult areas, it also sends notifications or a video of the activation direct to your mobile phones. Plus, with the Starlight feature this will increase the night time vision.
With Cameras such as our new Dahua TiOC 4k Deterrent camera, this will act like a security alarm system. It features a built in siren and strobe lights, 2-way talk feature, customisable voice wav file plus an extra LED spot light for full colour at night when activated. The best part is, you are in control by arming and disarming the camera via your mobile.
What else can you expect from a high-definition camera system?
Multiple units
Images up to 8 megapixels
Infrared nighttime vision
Adaptive units that account for sun glare, low light and rain for consistent image quality
Remote access from mobile devices, anywhere in the world
Remote access and control from TV or laptop
Connections to device and/or control centre
1-16TB memory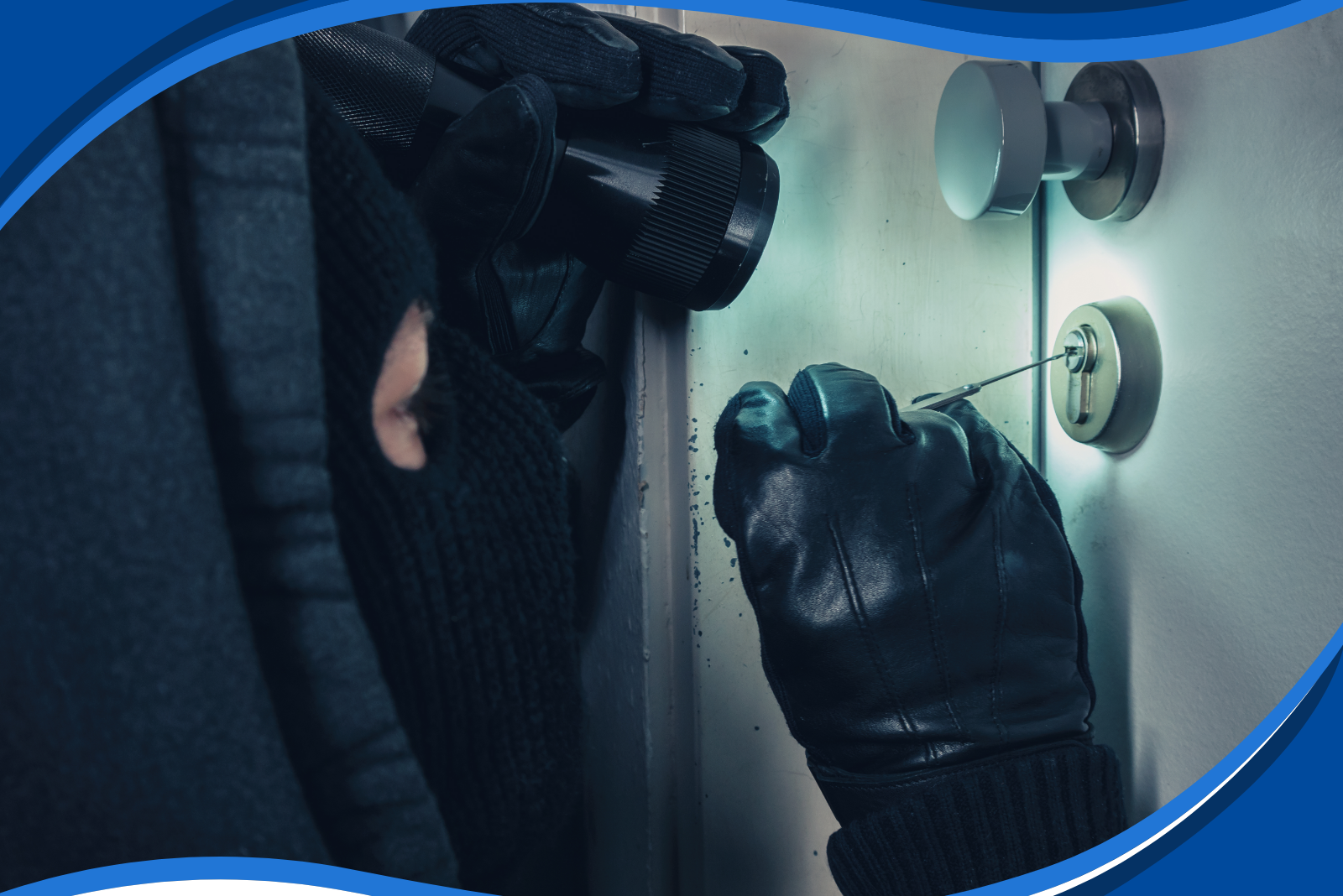 A working alarm system with shock/vibration and motion sensors is essential to the security of any home. It is important to install these shock/vibration sensors on sliding doors, windows, front, back and garage doors to give potential burglars a fright from the audible alarm if an attempted break-in occurs at night whilst they are still on the outside of your home. Plus providing you a secure environment whilst your family is sleeping.
All alarm systems can communicate directly to your mobile device to alert you if someone is prowling around your property, whilst alarm panels connect to your modem or 4G/5G ready, guaranteeing a connection when you really need it.
Our new AJAX System is the most awarded Wireless security system in Europe and each device is connected to your home hub via QR code. A system like this will allow you to monitor battery levels, temperature and get alerts in seconds to your mobile phone.
Hi-Tech
High-tech security systems such as keyless locks not only increase the value of your home but make it more difficult for thieves to gain entry without physically breaking doors or smashing windows. Be content knowing that your doors are locked with a secret code known only by yourself and trusted family members or colleagues. It is also possible to install a temporary code you might need if you have arranged for someone to feed your pets if you're out of town for a few days or perhaps if you suffer from limited mobility and have regular visits from a health professional.
More opportunistic thieves might even attempt to enter your home through a pet flap, but with modern technology, it is also possible to secure these against intruders and other animals. Pet flaps are now equipped with infrared sensors that connect to a chip on your furry friend's collar, allowing entry for them alone.
Let's summarise your security options
Unfortunately, most thieves will enter your home through the sliding door, windows, front or back door, by smashing a window or through your garage. Smart Security is a home security systems specialist in Perth that is able to guide and advise on security shields, the latest camera systems and alarm setups and modern technology that will secure all these common entry points and give you the peace of mind you deserve.