How Much Cloud Storage Do You Need for a Home CCTV System?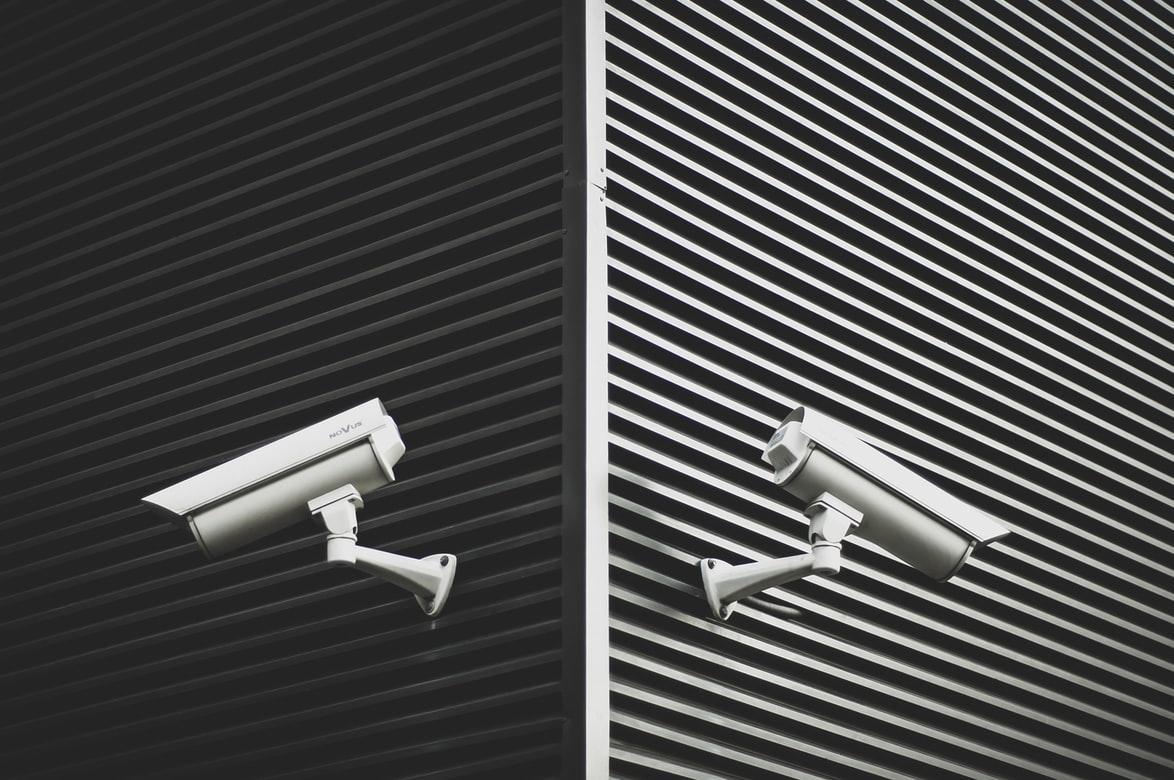 August 19, 2022
Blog
0 Comment
Protecting your property must be your number one priority as a business or homeowner. Installing a CCTV surveillance system is one of the most effective ways to safeguard your home, establishment, and property. If you possess or intend to purchase a home security camera or smart doorbell camera, you must have a safe place to store the footage it records. Therefore, you must make sure that the videos you have will be stored in a safe place once it has been captured by the camera, as the storage impacts how long the footage will last, how secure it will be, how much it will cost, and how easy it will be to retrieve.
In this article, we will be elaborating on how much cloud storage you need for a home CCTV system so you can ensure that all the footage you might need in the future is stored in a safe place!
How does cloud-based CCTV storage function?
Any Internet-connected device can upload data to a remote server for storage. This may then be downloaded and accessed on demand, whenever and wherever. This intelligent data processing method has eliminated the need for manual backups and the requirement to keep track of several memory cards, hard discs, and other storage devices. As CCTV operators are well aware, video recorders require a significant amount of space. 
Additionally, they are expensive to install, maintain, and upgrade. Switching to a cloud server significantly reduces the time needed to manage video recordings. In addition, it might reduce the cost of storing data captured by your camera network. This also promises a level of intuitive scalability. You will no longer be restricted by the slow processing power or small storage capacity of a physical CCTV server or NVR. Other features include remote data access and 24/7 control for administrators. They will be informed of component failures, security issues, and event alerts.
DVRs and NVRs
Typically, CCTV requires an on-site recorder, either a DVR or an NVR, to save footage. Despite their distinctions, the two frequently experience similar issues. Installation and maintenance of NVRs and DVRs can be time-consuming and costly. Especially since firms with many locations will want a recorder at each location, each of which will require maintenance!
Additionally, on-site recorders might be inconvenient and insecure. For instance, recorders frequently delete footage without notice when their storage limit is reached! Due to their physical nature, they are susceptible to theft and fire. Finding and collecting the necessary material from them can be time-consuming and difficult. In other instances, physical access is required to see any film.
When would someone need Cloud CCTV?
Using the Cloud would be essential for retailers and organisations with critical CCTV footage, such as banks, post offices, jewellers, hotels, public spaces, the government and public sector, care facilities, and schools. This solution may assist all enterprises and organisations implement a sophisticated, secure CCTV system, making it suitable. 
The Cloud can also be utilised in high-risk business areas that deal with precious products, money, and operations, such as counters, cashier areas, stockroom facilities, vaults, and safes. Consequently, two cameras may monitor these high-risk zones, with Cloud CCTV recording and storage connected just to these cameras.
Will cloud-based CCTV storage keep my data safe?
It is important to note that cloud-based CCTV storage prioritises security. As previously said, cameras and software in a cloud-based network are regularly updated to increase security and eliminate weaknesses. Again, this is accomplished remotely and automatically, with no on-site maintenance required. Cloud-based IP cameras provide end-to-end encryption for the cameras themselves. In the event that the camera fails or goes offline, you will receive a notice on your linked smartphone. Regarding cloud data management, each user has their own login. A designated company administrator manages access levels.
You may have staff members who wish to monitor exterior cameras but do not wish for them to be visible in a research lab or server room. User access is differentiated per camera and system feature. A comprehensive audit record of all access events on the cloud-based CCTV system cannot be removed or altered. The fact that all video footage is kept remotely provides further security benefits. In outdated systems, camera units and hard drives are susceptible to being damaged, lost, or stolen. Using the cloud, your information is uploaded to a distant server and stored off-site in a secure manner.
How do I get access to the Cloud and view the footage?
Access and monitoring are versatile, secure, and configurable according to your needs. You can access, and playback live video footage at any moment. You may access your password-protected, secure interface via your desktop computer, mobile device, or tablet at any time, from anywhere in the world. We configure access and monitoring according to your specifications. If you employ CCTV at multiple locations, you can configure access as you see fit. Consequently, you can view CCTV footage per site, a combination of sites, or all of your sites.
You can configure access to and monitoring of CCTV footage by camera and area, such as Camera 1 covering cashier tills, Camera 3 covering the stockroom, and Camera 5 covering the entrance. You have complete access control over the Cloud footage. Whether you want to be the only person with access or have managers with varying access levels, we can set up the necessary access control. Suppose you are concerned that other users may inadvertently remove or overwrite video data. In this instance, CCTV Cloud storage includes capabilities you may configure to safeguard your data and prevent such an occurrence.
What are the benefits of cloud-based CCTV?
Provides alternative options
Locally stored video is the primary source of video loss owing to reading mistakes or physical damage to stored footage. Data is regularly stored and backed up on the cloud using redundant server capabilities. As an additional safeguard, some owners save their data in both local storage and a remote cloud server. However, a common concern among corporate managers is whether or not data sent to the cloud is safe from intrusion. Cloud storage eliminates the need for port forwarding and increases the security of your system against attackers.
Accessibility at any time and in any place
Unlike traditional data retrieval methods, which necessitate physical access to the storage facility, remote access to recorded footage requires nothing more than an internet connection and a device capable of streaming the content.
All of your secure location footage will be accessible to you at any time via the internet. This eliminates the need to travel from one location to another to monitor and maintain your organisation's security and proper operation.
Makes your surveillance system responsive
The majority of business owners consider CCTV systems as reactive security systems that store footage. With cloud-based video surveillance, you are actually increasing the functionality of your CCTV system and making it proactive, as opposed to simply recording and allowing you to view the footage later, when it may be too late to intervene.
You are able to select the zones to watch for motion detection. This is true even for ageing legacy systems! Best of all, you may enable rule-based alerting, which notifies you when a particular object is detected. By making your cameras cloud-based, you may transform them into proactive security systems that notify you of situations you deem crucial.
Simple sharing of surveillance video
Standard HDD data retrieval might be time-consuming. Having the data stored in the cloud enables very immediate download and sharing of the photographs, which might be essential for providing evidence.
Obtain upgrades for legacy CCTV systems
By connecting your cameras to the cloud, you can improve even the most fundamental CCTV systems with various new functions, such as video analytics.
Notifications when your security system is not functioning
Some cloud-based CCTV storage system providers can monitor your equipment in real-time and inform you if something is amiss in the event of a breakdown. This is a significant advantage over previous systems, which could take some time to detect a failure.
If you select a cloud service provider, the cloud becomes very scalable; you can modify your cloud plan as needed instead of guessing how much storage you will require with a recorder. Connecting your existing IP and analogue cameras to the cloud is also possible, allowing you to select the most appropriate professional security camera brand.
Why should I store my CCTV footage on the cloud?
As we've already mentioned, cloud-based CCTV storage offers a number of benefits that can enhance security. You may ask what the difference between cloud-based CCTV and more conventional storage methods is. Traditionally, CCTV systems have been constructed with centralised hardware. Local storage servers and a network video recorder are examples (NVR). 
However, these are restricted by the number of cameras that may be recorded simultaneously. Adding additional cameras or increasing their resolution would necessitate changing the recording device. The alternative would be acquiring a second system, which would require two separate login credentials. The scalability of cloud storage is straightforward and adapts to your precise demands. No VPNs (Virtual Private Networks) are necessary to add cameras to your network.
This facilitates the management of many buildings and sites across multiple locations. With cloud CCTV, it does not matter if you are operating one camera or one thousand, even if they are located on different sites. The only vital requirement is an Internet connection. You may manage and handle all of your system's cameras with a single login on a single "pane of glass."
Consider the following circumstance. An intruder has damaged your recorder, or your hard disc has failed. As a result, any data stored on your hard drive will be damaged or completely lost. Not only that, you will have to replace and reinstall any damaged components. Transitioning to the cloud will be advantageous with data collected and stored off-site seamlessly. Avoid weaknesses, damages, and associated expenses.
Conclusion
With the world rapidly migrating to cloud storage as the central solution for storing and sharing data, traditional approaches are becoming obsolete and significantly less practical in the current security environment. Cloud-based CCTV storage gives higher efficiency and control for your security needs and is scalable to fit your or your organisation's needs.
In the coming years, this technology will only become more standardised. Simultaneously, the internet infrastructure and remote storage continue to strengthen in terms of efficiency and security. The fact that you may profit from these new functionalities without upgrading your CCTV hardware is very advantageous.
Do you have enough CCTV Storage? If not, then feel free to visit Smart Security's website to find out more! If you are in search of CCTV cameras in Perth, then this is the team you can entrust with your home or business security!