How To Burglar-Proof Your Home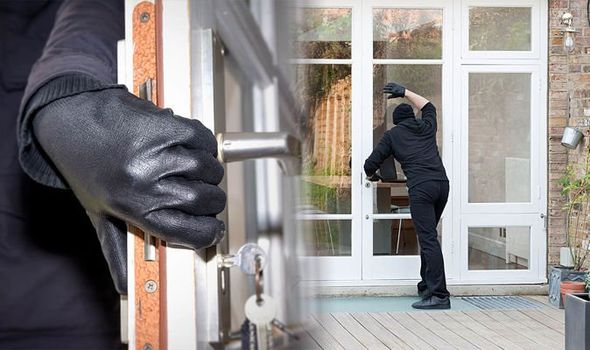 October 25, 2021
Uncategorized
0 Comment
You may have already noticed, but burglary happens almost all year round. Knowing how to burglar-proof your home with enough safety precautions is necessary. Now, there's no need to go all scientist about it, but it's also a requirement that you cover all parts, even beyond the obvious.
While the burglary occurrence rate in Australia had declined from 2004 until 2018, it is still a bit prevalent. Some of them are even smart enough to strike on holidays when your family is out for vacation.
They say you only live once, so wouldn't it be nice to live your life away from danger? Not having to worry when someone might get interested in what you have, nor looking past your shoulders every time you want to go on vacation, would be a fantastic way to live.
If you're looking to get that kind of security, read on as we look through ways you can burglar-proof your home.
9 Tips To Prevent Break-ins On Your Home
There are a lot of ways break-in can be made to your house. Rarely, burglars can go beyond the ways you can imagine. After all, you have the upper hand of knowing the structure inside out. 
Here are some of the best but reasonable precautions you can use to keep thieves out of your home:
1. Secure all the building's doors and windows
The most obvious entry point, not only for burglars but practically anyone, are your doors and windows. Needless to say, they should be the first ones on your list of fortifications. The first thing is, whenever you come in and out of the house, make sure you check and shut them, especially the ones on the first floor.
It's good to develop a habit of closing them properly even when you're home. This will also help erase the difference of whether someone's home or not from an outside perspective. In case you forget, there are door and window sensors, as well as smart locks that can assist you in tracking with automatic mechanism and scheduling.
2. Upgrade your door and window locks
From our initial tip, smart locks and sensors are the way for you not to have to constantly worry if you locked the entryways or not. Other than these upgrades, it's also necessary to keep the present fixtures in good condition. Keep track of your hinges and frames, and use deadbolts and high-quality locks on all these openings.
3. Subscribe to a home security system
Apart from taking action yourself, what else could possibly make you feel safer? That's right, ask for assistance and get a professional! The thing with affording yourself a home security system, especially with the ones from Smart Security, is that one safety device is made part of a whole protocol that makes each other more effective.
Data suggests that houses with home security systems are three times less likely to get broken into. Aside from the locks and sensors you've previously looked into, security cameras are also one of the 24/7 tools to help you against burglars. Depending on the system you choose, you can get sets that alert you whenever there's an attempt to break-in, and even those with providers that inform nearby authorities of a possible case.
If you're a bit sensitive about the budget, there are all sorts of these home security systems that are tailor-made with the needs and the cost. There are also many parts that you can get yourself, as well as DIY projects.
4. Heighten the security on your valuables
Other than your family's safety, we're sure that there are other things in your home that require safekeeping. For instance, you may have jewelry, electronics, and antiques that you should keep away from open and easily scoped places. Burglars often do intensive observation and research before taking on a building, so you should pay attention to where you keep the essential things.
You can affix curtains and blinds in your windows and make sure to close them when you leave. It's also best not to tell anyone you don't trust about the location of your valuables. 
5. Consider using a safe
If you have a couple of things or documents that need safeguarding at home, then you might want to get a safe. There are all sorts and sizes of safes in the market these days. You can even get some that have a warranty and free installation as well.  
6. Install outdoor lights
Burglars like to keep their trade in the dark; that's why most of them attack at night. Putting up some light connections outdoors will therefore deter anyone who would want to attack you. It's also highly recommended for you to use motion-detecting ones so they can catch burglars off-guard and alert you.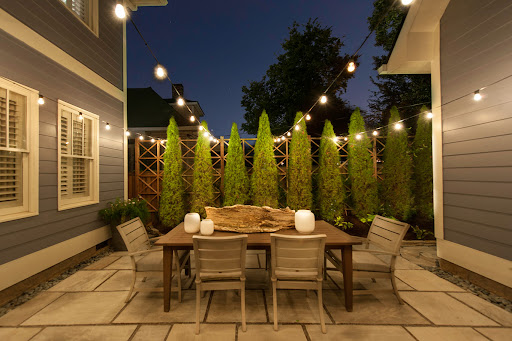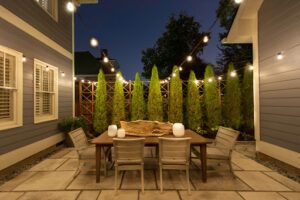 7. Lock your garage
If you leave home quite often and for long periods, you need to make sure that you lock your garage, too. Also, make sure you close the door from your garage to your home for extra protection. Some devices let you check your garage and control its doors while you're away in case you're still skeptical.
8. Be creative with your hide-a-key
A lot of us need to leave a spare key outside the house for emergency purposes. Make sure you don't leave it on obvious spots like the doormat or a pot. Being creative and less evident where you hide it can go a long way for your home protection.
9. Make it look like someone is home
As we mentioned earlier, burglars will get easily tempted when they notice there is no one home. To keep them from seeing, you can have smart lights installed to mimic your presence in the house. You should also ask a neighbor's assistance if you're going away long about things that will make it obvious, like mail and deliveries. 
Conclusion
Our homes are not only hard-earned structures but also a haven for us to rest, so it's a must to know how to burglar-proof your home and go through the steps one by one. By paying enough attention, we can assess how we can fortify our base and protect our sanctuary