How Your Alarm Monitoring System Will be Affected by the NBN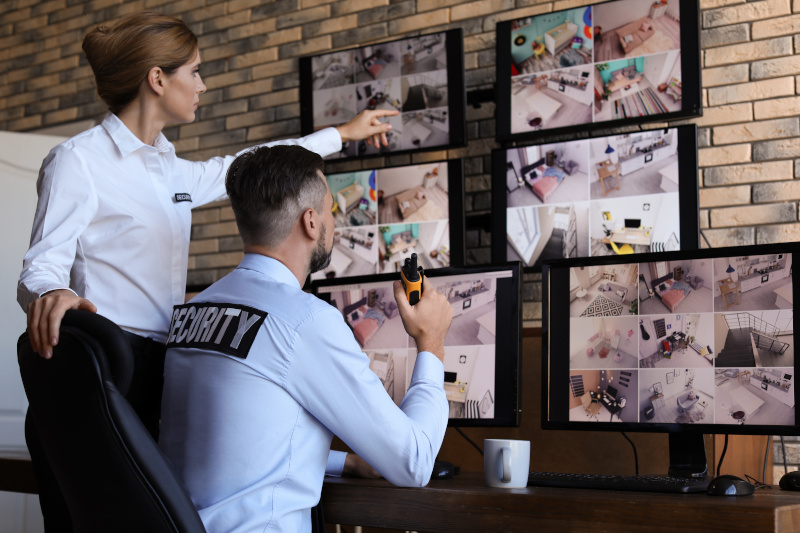 July 1, 2019
Blog
0 Comment
With the rollout of the National Broadband Network (NBN) approaching in 2020, the residents of Australia are thrilled to receive faster and more reliable broadband. The less exciting news however, is that homeowners with alarm monitoring systems are likely to be affected by this transition. Today we'll be taking a look at how the NBN will affect households with alarm monitoring systems installed.
How you can connect to the NBN
Before we get started, it's important to know how you can connect to the NBN. As of the moment, NBN's access network is being constructed across Australia. Once the groundwork is complete, your phone and internet providers will connect to the access network to offer you a faster and more reliable broadband. Once everything is done, you can contact your provider about switching to an NBN-powered plan. You'll be informed when the NBN plan is available in your area.
How the NBN will affect your security system
When you avail an NBN plan from your service provider, your analog telephone line will be disconnected. A new NBN connection box with a high-tech fibre optic cable will be used to provide you internet access and a digital phone line. With the analog telephone line now gone, services such as monitored alarm systems won't work. If you want to continue using your monitoring system, you have to find a way to work around this issue.
One way of solving this is by using the UNI-V port on your NBN connection box. The UNI-V port is a special socket that serves as a direct replacement for your old telephone line where you can connect equipment such as security alarms, fax machines, and the like. But here's the kicker:
The UNI-V port is only available if your NBN connection box uses a fibre-optic cable.

Not all households are going to receive a fibre-optic cable.
It appears that the NBN doesn't have enough fibre-optic cables to supply to every Australian household, meaning that other methods of connecting to the NBN will be used such as fixed wireless and sky muster satellite.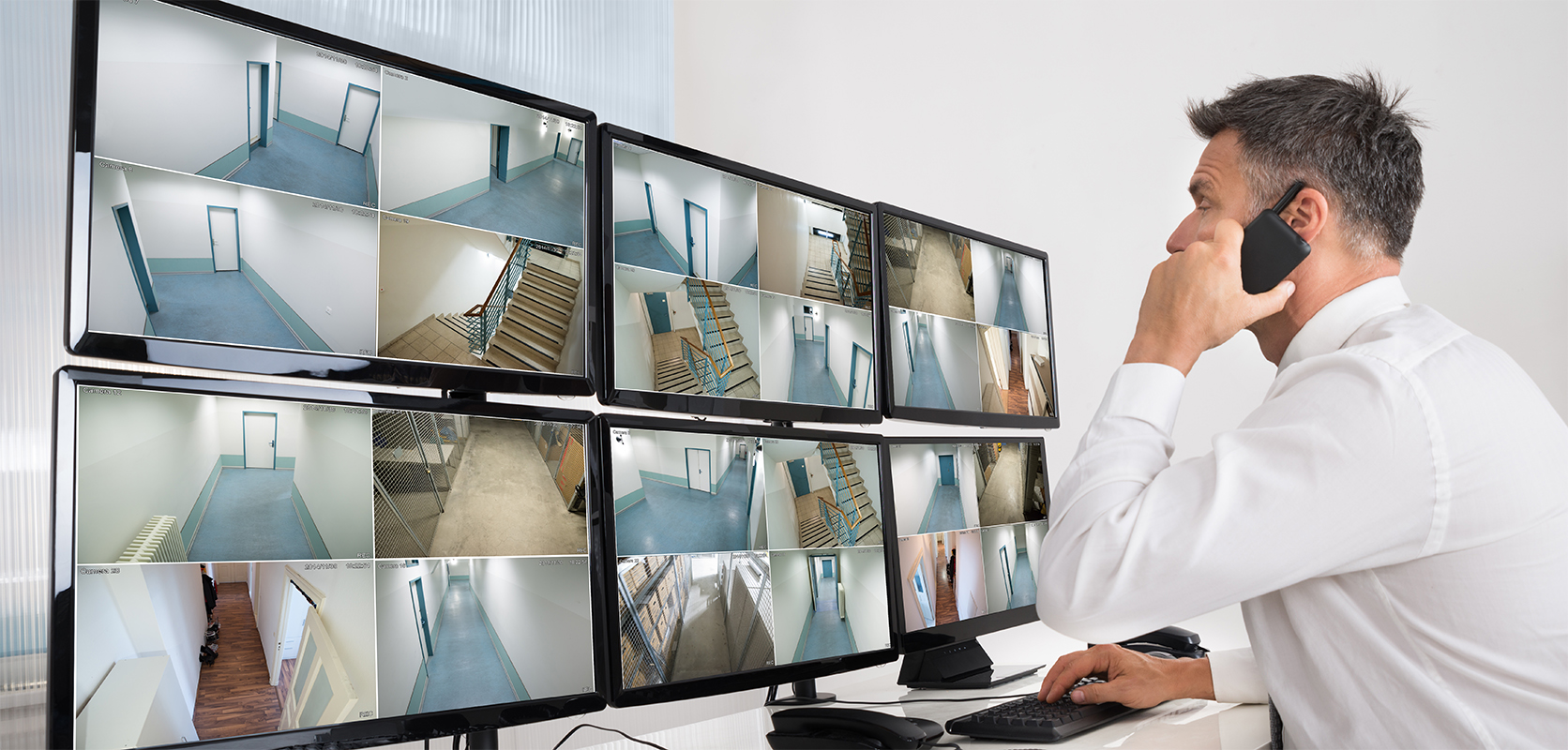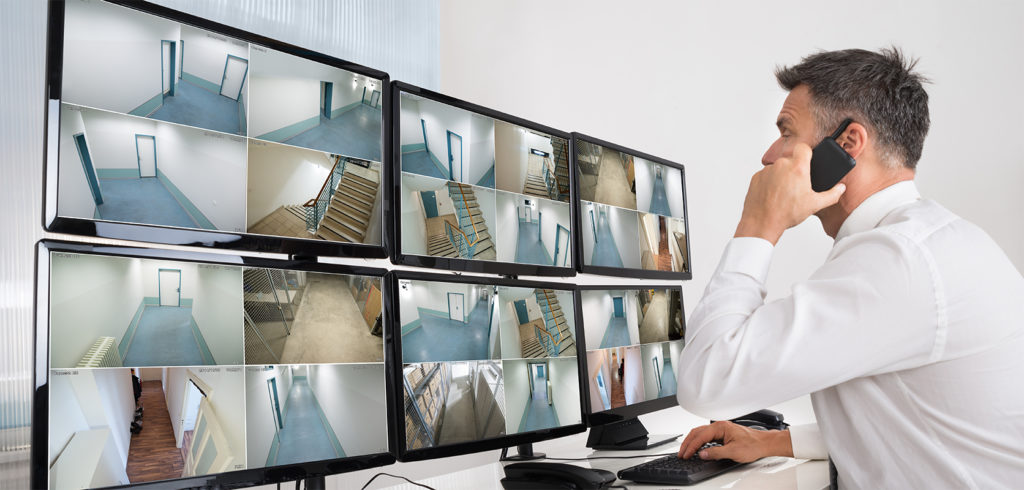 If your home uses these methods instead of a fibre-optic cable, then you're out of luck. There's no UNI-V port for you to connect your alarm monitoring system to the NBN. But don't lose hope as you can still work around this problem by following the steps below:
The solutions
Use a wireless communicator
For homeowners who use professional back-to-base monitoring, using a wireless communicator is your only choice. The wireless communicator will bypass the NBN altogether and use Telstra's mobile data network (GPRS) instead. It's a very secure connection and the data network will be responsible for sending alarm signals to the monitoring station. You can even use it during a power outage since it can utilise the alarm panel's backup battery.
We recommend using the Permaconn PM 24 as a cost-effective solution to keeping your alarm monitoring system connected. It's easy to install and it works with Atlas and Power Secure, allowing you to control it directly with your smartphone. The technician will install the wireless communicator inside your alarm panel and complete the setup. The installation fee costs around $300 while the weekly monitoring fee is around $9 per month.
While you'll be paying a higher weekly fee than the dialer monitoring fee, there are a couple of advantages:
No monthly telephone line rental fees

Free individual phone calls that your alarm makes when contacting the monitoring center. Included in the weekly fee is unlimited number of signals available.
The same thing goes for self-monitored alarm systems. Using a 3G/4G wireless connector ensures that your alarm system will continue to send alerts in the event it get triggered. You can also plug a telephone handset to make phone calls, further adding to its value and versatility. One of the main advantages of using a wireless connector is that intruders will have a hard time disconnecting your alarm system. There are no wires to cut, and you'll have peace of mind knowing that it'll continue to work during a power outage.
Since it replaces your old copper telephone line, you'll continue to receive mobile phone alerts and messages (depending on your alarm monitoring system). If you're a bit tech-savvy, you can supply and install the wireless communicator and test it out. You can always refer to a technician to install it for you if don't know how to install it.
Upgrade your control panel and be your own monitoring control room
If you want to go DIY and have full control over your alarm monitoring system, then you should consider upgrading your control panel. All you need is to add a simple internet module and from there, you can monitor and control your monitoring system anytime, anywhere. The latest alarm systems are capable of sending you high-resolution video clips in case the alarm triggers. Home automation features are also being developed to take self-monitoring systems to the next level.
Keep in mind that in a self-monitored alarm system, you are in control of the situation. There will be no police response in case of a break-in, leaving you vulnerable to other threats. But there are benefits to being your own monitoring control room. There's no false alarm penalties, no monthly fees, and the configuration is flexible.
What it means for households with alarm monitoring systems
The NBN aims to provide a faster and more reliable broadband connection throughout Australia. One major downside though is that homeowners using alarm monitoring systems will be negatively affected. Some of the existing equipment will need to be replaced or upgraded in order to provide continuous home security. Fortunately, there are solutions to keep your alarm monitoring system working and there's still plenty of time to prepare before the NBN completes its rollout in 2020.
If you have any questions about how the NBN will affect your monitoring system, make sure to contact your security provider for further details. Smart Security are alarm monitoring installers in Perth, and are happy to provide any advice, and quotes you need for your monitored alarm systems.