Keeping your business safe with cutting-edge security systems
December 16, 2022
Uncategorized
0 Comment
Here at Smart Security, we specialize in the design and supply of commercial and domestic alarm/camera systems. We have been successfully protecting and watching over Perth for more than two decades. 
The technology of security moves fast and is always growing and improving. We are dedicated to staying on top of the game and are constantly aware of new tech and innovations, both for our clients, and those employed by the criminals who might want to target them. 
This commitment to learning and bettering our services means there is nothing we don't know about security in all its forms. If you need the best protection that Perth has to offer then you've come to the right place.
Protecting your home
In the modern world, it has never been easier to protect the things that we own from being stolen. Conversely, there have never been more expensive devices for unscrupulous types to take away if we don't keep our wits about us.
Deterring would-be thieves from even considering your home as a target is the key. When they see the level of security equipment that you are protected by if you engage the services of Smart Security, they will surely walk away. Leaving you to enjoy life and sleep soundly at night, happy in the knowledge that you and your loved ones are safe.
We achieve this with the installation of systems such as: 
High-definition cameras

Entry keypads

Window shock sensors 

Remote panic alarms

24-hour surveillance
Protecting your workplace
Work locations tend to contain even more expensive, often irreplaceable equipment. On top of that, these locations are generally vacant during the hours of darkness when it's easier to snoop around unseen. On-site infrastructure and sensitive systems are susceptible not only to theft but also to mindless vandalism if not protected.
That's where Smart Security comes in. We can provide your business with a full security solution that reduces your exposure to unnecessary risk and protects everything you've worked so hard for. Our commercial security systems are designed to provide ultimate protection at the most affordable rates possible. 
We offer next-generation security solutions to safeguard any facility of your choosing and give protection and peace of mind to you and your staff. Keeping your business safe with cutting-edge security systems is our aim and the tactics and high-tech devices we employ are truly impressive:
Outer perimeter protection

24-hour alarm/video monitoring

Panic/personal emergency alarms

Secure intercoms 

Personnel access systems

State-of-the-art cameras/recording devices

Rapid response security teams
Our installations team is highly experienced and works efficiently and discreetly. Your game-changing new security system will be operational before you even realise it.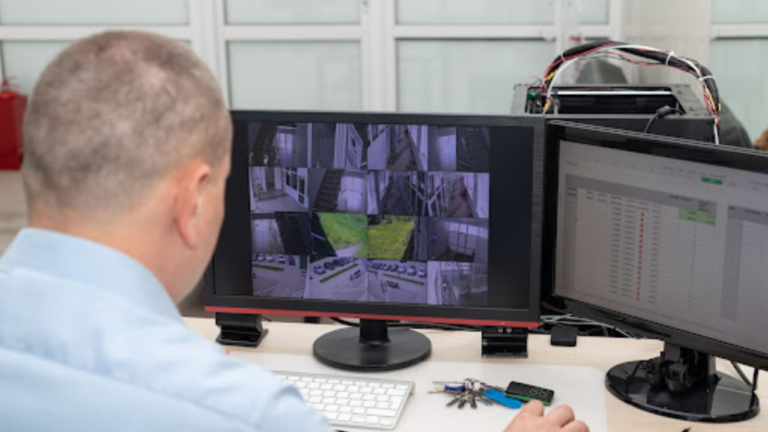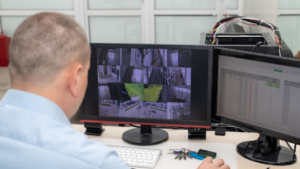 Full range of security options
Basic alarm systems are adequate for many commercial locations and that is something you can discuss in depth with our experienced security advisers. We pride ourselves on integrity and professionalism and they will not try to upsell you a system that is beyond your actual requirements. The team will work with you to design a bespoke security system that perfectly suits your individual needs. You can expect:
Top-of-the-range, high-definition security cameras

Alarms that alert our control room/your mobile devices

Touch-button devices to instantly raise the alarm

DIY systems you can put together/install yourself
At Smart Security, we don't believe that safety and security should be privileges only the rich can afford. We work tirelessly to ensure that our security solutions are as competitively priced as they can possibly be. Our rates for monitoring services are the best you will find on the market and there are no long contracts to sign with hidden clauses or costs.
Lifetime support 
No matter the security system you choose to purchase from us, you can expect a lifetime of support in its use and maintenance. You can ask Smart Security for advice and problem-solving at any time in the future. We are superb at responding rapidly to service and repair requests as we know that people feel exposed without functioning systems. 
Our promise to you 
The finest quality security devices and workmanship

Fast, stress-free installation by experts

Unlimited access to security advisers

Maintenance services, repairs, and upgrades for all business security systems

Rapid response anywhere in Perth
Contact us
Please call 08 9470 2887 and speak to one of our advisers today. Your obligation/cost-free quotation will be with you in minutes and we think you'll be pleasantly surprised. 
Better still, why not visit our security systems showroom? Our knowledgeable staff would love nothing more than to talk security with you. You can view our superb range of security products and see the systems in action for yourself.
The team here at Smart Security have worked incredibly hard for the last 20 years to grow our reputation. We pride ourselves on the quality of our systems and services and guarantee you will not be disappointed you chose us as your security partner.