Maintaining Your Home or Business Security System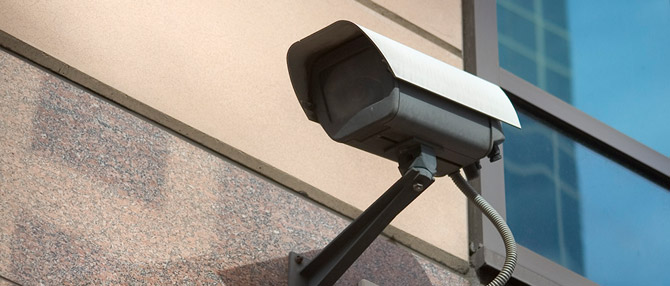 June 13, 2017
Blog
0 Comment
A security system is only effective if it's working properly, making security system maintenance, servicing and repairs essential for all home and business owners who enjoy peace of mind as a result of having a system installed at their residence or place of work.
Whether you have a comprehensive security system that's integrated with smart home automation or a simple system with CCTV cameras that cover the access points to your workshop, ensuring the system you have installed does what it's meant to if someone attempted to gain access is definitely in your best interests. That's why regular servicing and maintenance is so important.
At Smart Security, we understand that your investment in a high-tech home or business security system isn't a one-off product that will provide you with many years of complication-free service and deliver ongoing peace of mind. While you can enjoy ongoing peace of mind with the right security alarm system in Perth, that only happens when your system delivers complication-free service and the best way to ensure that is through periodic servicing and maintenance delivered by a security system specialist. Here are a few more reasons why regular security system servicing and maintenance is a must.
Insurance – Pay Lower Premiums and Avoid Claim Complications
As a result of having a suitable security system installed at your home or workplace (you'll also need to have properly secured entrance points, etc.), you could be paying lower insurance premiums on your policy, which is one of many ways in which a security system will pay for itself over time.
However, while your insurer may be willing to reduce the premiums you pay because your property and possessions are at less risk, if they realised (and they will) that the security alarm and camera system wasn't working and that this could be attributed to lax maintenance on your part, it's very likely that they wouldn't honour your claim. And they would be justified in refusing it, which means that you'd need to cover the damage and loss of property yourself, making the security system you purchased and the insurance premiums you paid to protect your home or workplace worthless.
To ensure you continue to have access to reduced insurance premiums and a service that will cover any damage or loss that may occur in a break-in, whether the perpetrators succeed in breaking in and stealing or not, you need to have your security system checked and serviced periodically. What's more, you should also check it yourself from time to time to make sure that it's working as it should.
Keep Up-to-Date with Advances in Technology
Having your system serviced and maintained on a periodic basis enables you to keep up-to-date and current with technological advances in security system components and products. As any security system ages, not only do its parts and components need to be replaced due to damage or wear and tear, but some components will also become obsolete or incompatible with other components. However, this is a long-term consideration and not something to worry about if you've recently purchased a new security system.
What's more, you'll also be keeping up-to-date by having the opportunity to speak to a security system specialist who can advise you on your current security needs, as your needs will change over time due to technological developments, local crime trends and other factors. We can advise you on all aspects of your home or business security system and how to improve it, as well as:
Troubleshoot your business security system to identify any inadequacies or bugs
Appraise and renew your security codes to update them and make them stronger
Review security alarms and CCTV cameras, along with access and intercom systems
Ensure that all security system hardware continues to meet performance benchmarks
Preventative security system maintenance entails proactively looking for ways to make a security alarm and camera system better. An important aspect of that is keeping up with any technological developments as they occur, along with identifying parts and components that need to be replaced due to damage, wear and tear or incompatibility.
Smart Security Servicing and Repairs
At Smart Security, we build longstanding relationships with our customers throughout Perth and the surrounding areas, so you can rest assured that we have your security system servicing and repair needs covered. Whether you've noticed an issue with your system or you'd like to enjoy the peace of mind that comes with knowing it's working properly, don't hesitate to arrange a time to have one of our experts review it and conduct any repair or maintenance work required.
With our fleet of fully-equipped response vehicles we're able to offer customers 24-hour support if needed (and not only for customers using our 24-hour security system monitoring service), so don't hesitate to call us on 08 9470 2887 for a complete range of security system maintenance and repair services.