Should My Security Systems Be Monitored?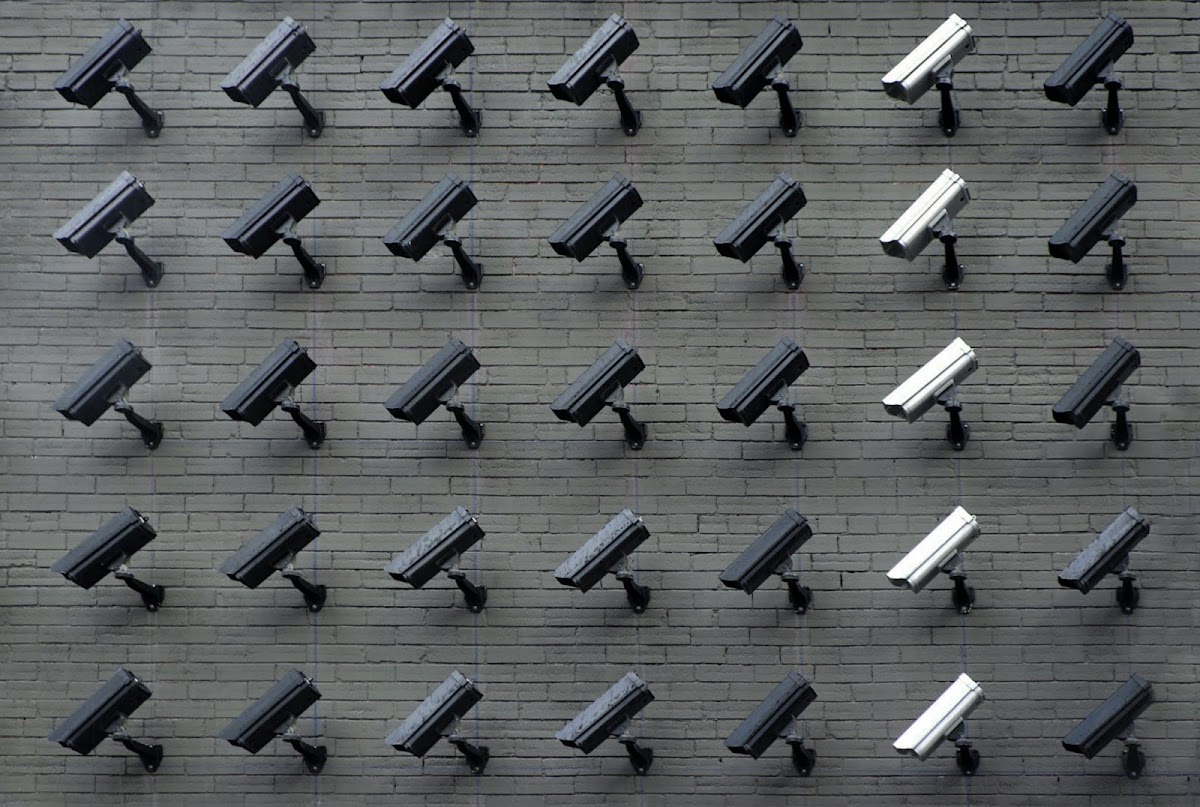 November 22, 2022
Uncategorized
0 Comment
There are many reasons to install a security system, including a new family member, a new residence, or a new neighbourhood. If you're in the market for a home security system, you've likely observed that you have a lot of options to choose from. Between the different types of equipment, placement, and tech requirements, it can take time to find the right one. You will also need to decide whether or not your alarm system will be monitored. A monitored alarm system employs a professional monitoring company to keep a constant eye on your home, as the name suggests.
In this article, we will be discussing whether or not you should have your security system monitored and find out the reasons why you should give it a try.
Should I have my alarm systems monitored?
Monitored security systems are frequently considered the most secure home security option. A monitored home security system is a system that is monitored 24 hours a day, 7 days a week by an outside company that offers monitoring services. A monitored security system entails continuous surveillance of your system, including alarms, CCTV, and sensors, among other components. If activity is detected, the monitored system will immediately notify you, and you can determine whether or not it is a false alarm. Suppose there is no response, or you respond that the alarm was not mistaken. The system will then dispatch a security team and notify the appropriate authorities.
Your home security system serves as the central control panel in a monitored security system. It provides rapid and detailed communication with your security provider's monitoring station. Your primary control panel consists of components including intrusion alarms, door and window sensors, motion detectors, CCTV, etc. If any of these components are triggered by activity, it will automatically send a signal to the monitoring station, which will then notify you by phone, text message, or app that an event has occurred on your property. The monitoring system will alert the appropriate authorities and dispatch the necessary assistance if the activity constitutes an actual emergency.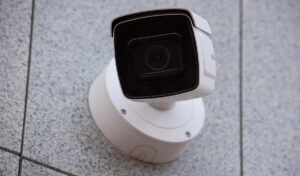 What are the benefits of having a monitored alarm system?
When you choose to have professionals monitor your security system, you will receive a multitude of benefits with regard to your safety. Here is a list of  the advantages that a monitored security system can provide:
For homeowners, professional monitoring services are more convenient. This means that you are responsible for contacting assistance using an unmonitored system in an emergency. In the event of a crisis, such as a fire or a break-in, however, your top priority will be to get yourself and your family to safety. With professional monitoring, the monitoring company will contact emergency services on your behalf, allowing you to concentrate on more important matters.
Optimised Safety and Protection
This is the number one benefit of home security systems. You will be gaining additional protection by employing a professional monitoring service for your system. A home safe can help protect some items, but a security system will scare off burglars and notify the local authorities. When you have an alarm system, potential home invaders will see outdoor cameras, stickers, and yard signs that will deter them. A study found that more than 60 percent of burglars were deterred from a home or construction site if they saw signs of a security system. If you are not at home, professional monitoring services can notify the authorities, even if you are asleep or unreachable.
Home security encompasses far more than concerns about break-ins. If integrated into the setup, a monitored system can also send alerts for fires and other home emergencies. Depending on the system you select, your system can also monitor for potential fire and carbon monoxide leaks in order to notify the local fire department. In the event of a medical emergency, several home security companies can also provide a monitoring service. The professional monitoring company can dispatch the proper responders to a residence when necessary.
Around the Clock Monitoring
Professional monitoring around-the-clock is an additional advantage of a monitored system. No one can remain awake all day and night, checking their phone to see if their home alarm is sounding off. Professional monitoring relieves you of this responsibility. Suppose an alarm is activated in your residence. In this case, the monitoring service will contact you first. It will contact the appropriate authorities on your behalf if you cannot be reached.
Being Able to Utilise Advanced Technology
In the digital age, security alarm technology evolves and improves similarly to other industries. Wireless capability is now universal, allowing users to monitor real-time information on their smartphones via applications that connect to wireless networks. Criminals can be apprehended and indicted with the aid of visual verification techniques that rely on HD CCTV cameras to capture crisp images. A state-of-the-art monitored alarm system will allow a home or a business to future-proof its infrastructure, gaining control and reducing the likelihood of a break-in.
Allows you to Monitor your Home Remotely
A professional monitoring company collaborates with you, the homeowner, to ensure that your residence is always secure. Using a smartphone app, you can constantly monitor your residence. Imagine being on vacation with the ability to monitor your home at any time, any day. You will also be notified whenever your alarm sounds so that you can check it out. You can also choose smart door locks to keep your doors locked or remotely let family members in. You can also check in at any time to ensure a package was delivered or locate an unfamiliar vehicle or person. Then, you can alert the local police department if you notice anything suspicious.
Provide you with Peace of Mind
Whether you are at home or away, you are absolutely sure that you are constantly protected. They can now be integrated with CCTV, smoke detection, and fire alarm systems to protect against any emergency or contingency. Multiple methods incorporated into a unified system will increase security and provide additional assurance. Consider the true cost of peace of mind when considering the additional cost of a monitored system compared to one without monitoring. You can concentrate on what truly matters, knowing that your home and family are protected all day, every day.
Can I monitor my alarm system myself?
There is more to security systems than alarms and sensors; someone must be able hear and respond to the alarms and detectors. Who answers the phone is the primary distinction between a self-monitored and professionally monitored system. A self-monitored system sends a notification to the owner's mobile app when the alarm sounds. Motion detection sensors, medical pendants, smoke detectors, and other security system components such as CCTV may initiate these alerts.
The following action depends on the user. On most self-monitored home systems, a mobile app allows users to speak through cameras, view footage, and contact authorities. However, this typically results in slower response times and less attention than you would receive from a professional monitoring company. You may not receive notifications in a timely manner or be able to respond to them if you are not near your phone or in an area without service. nYou can investigate the site yourself, contact a neighbour to take a look, or call the police from this location. Unless there is a confirmed break-and-enter, it is extremely unlikely that police will respond. Even then, you are responsible for attending the site and actively assessing the situation.
Self-monitoring vs. Professional Monitoring depends on your situation. If you're on a tight budget, self-monitoring may be better. If so, a simple self-monitoring system is a great way to secure your home until you can upgrade. Most self-monitored alarm systems can add professional monitoring with a new module. A self-monitored system may be better than professional monitoring if you live in a high-rise apartment with no easy access and low break-in risk but want peace of mind when you get home at night or want to arm the system while you sleep.
Why Should I Consider Self-Monitoring my Alarm System?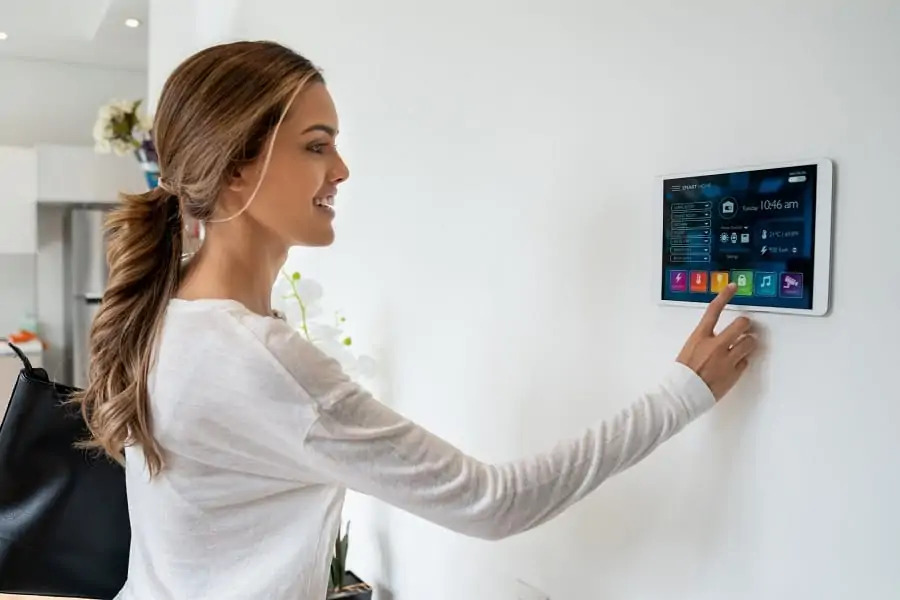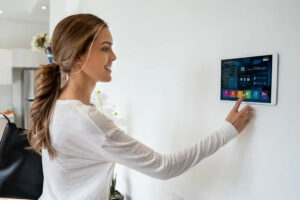 You don't have to pay someone to monitor your system if you do it yourself. Though some costs may be associated with the initial purchase & setup of the hardware, some self-monitoring alarm systems come with a free app with no ongoing fees. Self- Monitoring also lets you connect lights and thermostats to your security app, so you can save energy when you're away as long as the system is armed. Some higher-end alarm systems have a paid version of the app. The paid apps respond a lot faster and have more functionality than the free versions. This is because the annual fee is going towards ongoing upgrades and support of the app.
Self-monitoring systems eliminate the middleman and allow you to evaluate the situation on your own. Therefore, if your children or pets accidentally set off an alarm, you can handle the situation without extra stress or repercussions from a third party. You can program the system to report specific signals while ignoring others. You may wish to receive alarm reports, but not "low battery" or other maintenance signals.
Access to Multiple Devices
Having remote access to your alarm and surveillance systems is ideal. Some cameras can now notify you of motion within their field of view. This can be very useful for identifying the intruder before they attempt to break in. Some cameras are equipped with a siren and flashing lights to deter the occurrence. These signals can notify your smartphone application. If they persist in breaking and entering, the alarm inside the property will activate a deafening siren and alert you as a second backup. The alarm system sirens are much louder than the camera's deterrent siren.
Bottom Line
Whether you live in an apartment, condo, or a large house, having a monitored security system increases the safety of your home. Self-monitored and professionally monitored alarm systems are excellent ways to secure your home, and each has its benefits and drawbacks. While self-monitored alarm systems cost less with ongoing fees and give you direct control, professional monitoring systems can still give you remote access and, for a minimal price per month, give you greater peace of mind by having a full team backing you up during an event.
If you or a loved one are in need of alarm service monitoring in Perth, then Smart Security is the team you need to get in touch with! At Smart Security, we've been assisting homeowners, and business owners to protect their properties with highly sophisticated security enhancements for the better part of two decades, so you can rest assured that we have the expertise necessary to install a system that meets your specific needs. We provide professional monitoring as well as self-monitoring systems.