The benefits of integrating alarm monitoring with home automation systems
March 10, 2023
Uncategorized
0 Comment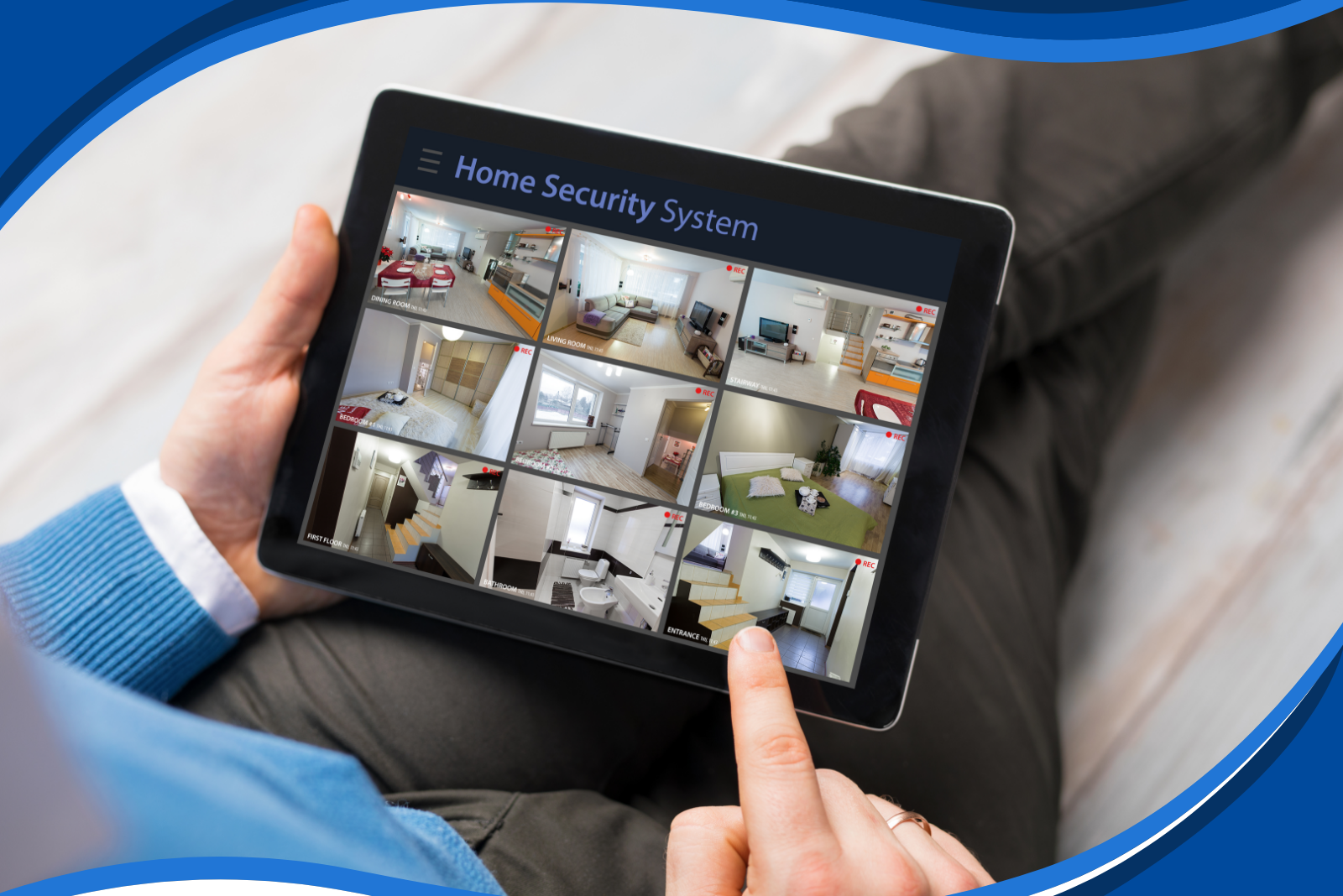 There is no higher priority than keeping your property and loved ones safe. With recent improvements in technology, this goal has never been more effortless. Modern-day systems are more efficient, convenient, and easier to monitor than ever before. Whatever your concerns are, there will be a security set-up that you can integrate with a home automation system. This means that you can monitor your home from near enough anywhere in the world.
What exactly is a home automation system?
Home automation systems are household essentials that are ever-growing in popularity. They are designed to manage everything in your house from the touch of a button and take you one more step into the future. Using Wi-Fi, it can link every piece of technology in your home so that you can manage it on one interface. This might include lights, televisions, computers, dishwashers, and much more. This is why it is super beneficial to integrate your security monitoring with home automation systems. For example, you will be able to look at your security cameras from the other side of the planet or check the carbon monoxide levels from your office. These are just two reasons why home automation and security systems should always go hand-in-hand.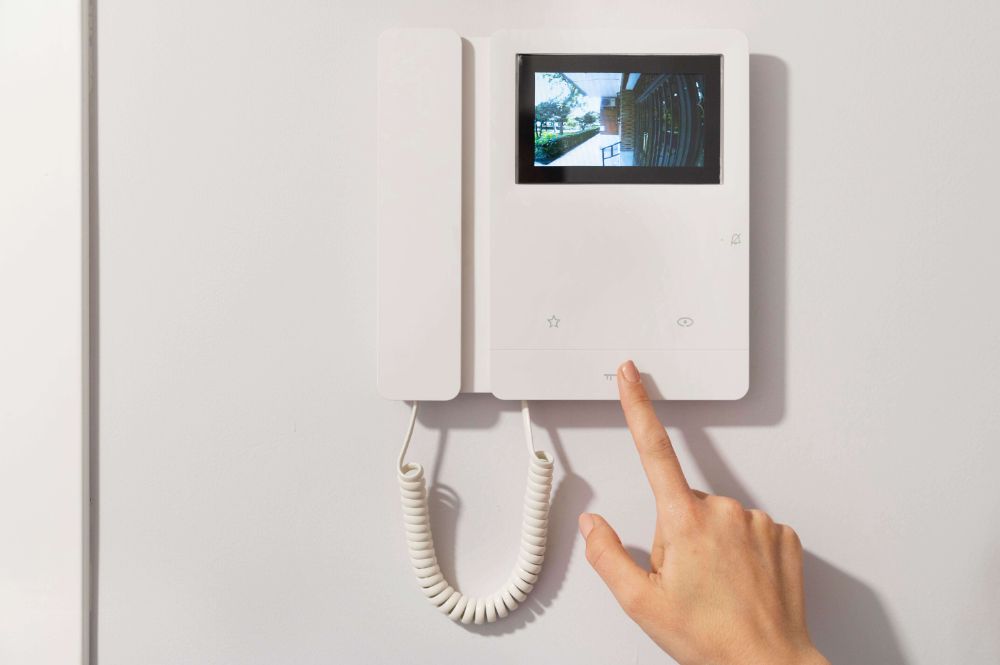 Types of security that you can now link up with home automation systems
Video doorbells

– With a video doorbell, you can see whoever is at your door in real-time when they ring it. Video doorbells also have motion detection sensors and will record activity for you to check later on.

Smart cameras

– You can link up your camera to an app on your phone to monitor them when you are out of the house. You can also set them to alert you whenever the motion detectors have been set off. 

Smart lights

– This tool will allow you to control the lights in your house. If you are out of town, you can even program your lights to turn on and off throughout the day and night to ward off unwanted guests.

Smart smoke and carbon monoxide detectors

– If these alarms are set off, your phone and the emergency services can be alerted immediately without needing someone to make a phone call. You can also monitor carbon monoxide levels and run tests to make sure they are both in working order. 

Smart sockets and switches

– There is no more need to worry that you have left something on when you leave the house for a holiday or even a night out. With smart sockets and switches, you can switch off every plug socket in your home with the touch of a button. 

Smart locks

– These irradicate the need for keys and mean that your doors will open automatically to anyone who has a copy of the digital key on their phone. They can also work great if you need to let someone into your house when you are away by texting them a copy so they can get in. 
Some of the key benefits 
Controlling household functions

– This means that as well as monitoring your house, you can control everything. If you want to put the upstairs light on when you're out late, all you need to do is go on your phone. With this feature, you can also avoid electrical fires or make sure those hair straighteners are definitely switched off. 

Remote household surveillance

– You can monitor what happens in and around your house when you are not there. You can also choose to record surveillance anytime you are away from your device. As well as this being a great deterrent and security feature, you might find any teenagers who share your home are much more respectful with this sort of technology installed. 

Efficient security alerts –

When there is something potentially worth worrying about, you will receive a notification to your device, and it can also be set to send directly to security or emergency services. This eliminates unnecessary waiting time during an emergency.

Insurance discounts

– Having systems like this in place could potentially reduce the amount you pay on your insurance policy. Insurance companies love to see that you are taking extra measures to keep your home safe.

Increase property value

– If you have these features built into your home, it can dramatically increase the property value while making it much more desirable on the market. 

Save money on bills

– With being able to control your plug sockets, lights, and thermostat from your phone, you can manage your energy usage and keep those bills at an all-time low. 
Where do you start?
If you're not up to date with all of this fantastic technology, it can be a tricky market to navigate. However, if you are looking to integrate your alarm monitoring with an automated home system, we have some great recommendations. There are two main products that we would go with, and those are Bosch and Honeywell smart security systems. 
If you don't currently have video surveillance or a security system, we would recommend buying a complete package from one of these brands. They are the best on the market and super easy to use. 
You can also arrange for someone to come and install the system for you or opt to do it yourself. If you're relatively handy with technology, it isn't too difficult to install it the way you want it. There are plenty of great DIY packages on the market.
There are also options to have them installed during the construction of a new property so that the security features will forever be a part of the property. This is one way to add value and keep your insurance premium down for sure. 
And now, to answer that burning question that has probably been in your head since you started reading this article. No, they are surprisingly fair-priced! Due to such high demand for smart security systems, the prices have dropped significantly over the last ten years. This is great news as it means more people can keep their homes safer than ever without breaking the bank.
Final thoughts
We hope you have enjoyed reading this and now better understand why home automation and security systems should always go hand-in-hand. The future is now here with home security systems, and it is time to jump on board.
 If you want to know more about the options available for you, then don't hesitate to get in touch with one of our experienced team at Smart Security. With over twenty years of experience, we are one of the leading alarm security systems specialists in Perth and Australia. We have an ever-growing team of skilled technicians who know all there is to know about the latest security systems. So, whether you want to install smart security into your home for the first time or upgrade the system you already have, we are sure to be able to help you out. Keeping your property and loved ones safe is a top priority, and we can make that happen.