Vacation Home Security: Ensuring Safety While You're Away
June 16, 2023
Uncategorized
0 Comment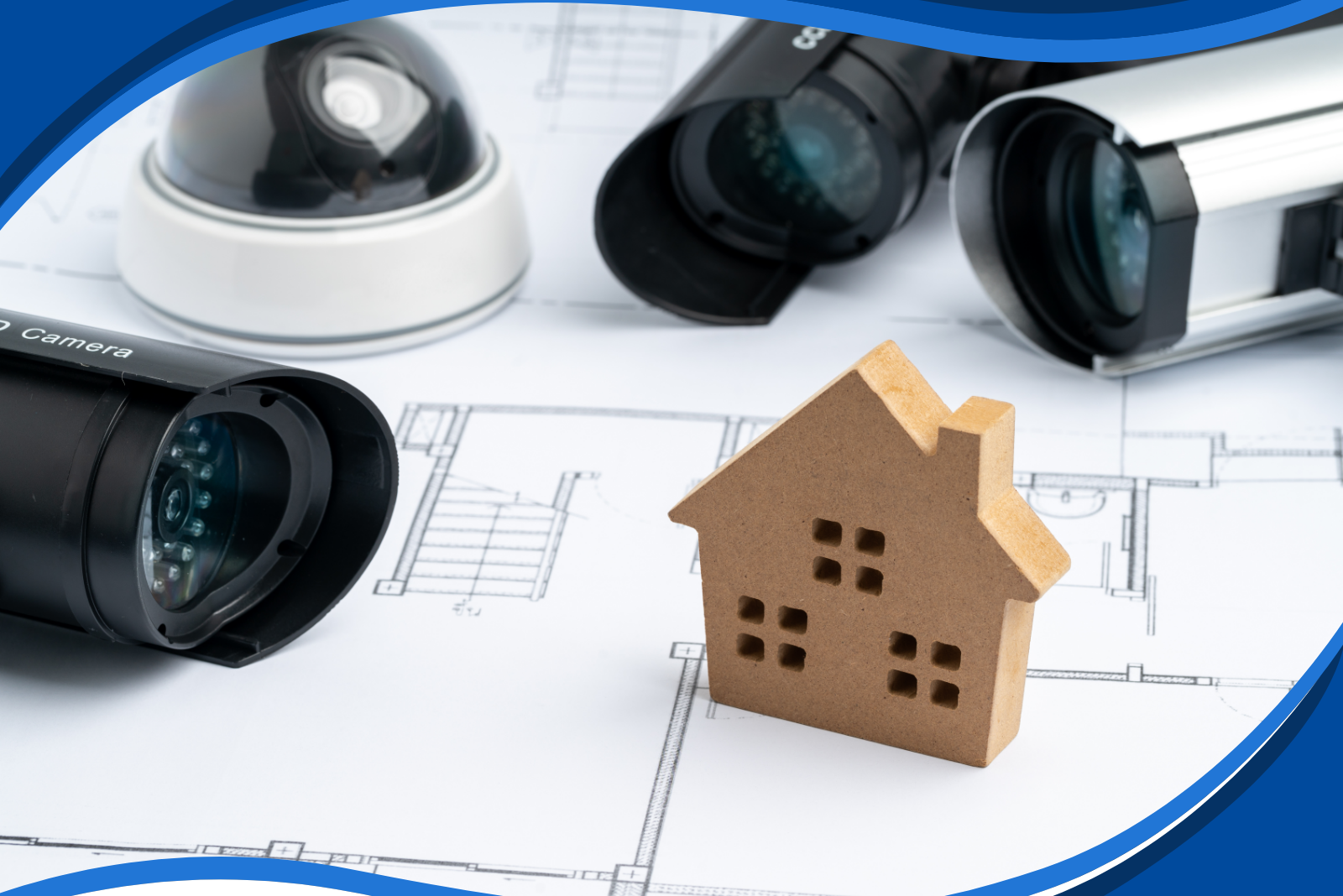 When we look at the number of ways to protect your home while on vacation, there are wealth of tactics, from fundamental to less significant ones you can employ as part of your overall strategy. Each adds a layer of protection in its own way, whether by making your property less enticing for would-be thieves or by carefully monitoring it should the worst happen.
Here at Smart Security, we asked our resident experts for any tips when it comes to their favourite ways to protect your home while on vacation. Here is what they recommend:
Security System
Purchase the best security system you can afford and consider the cost the price you pay for total peace of mind. Modern, high-tech security systems like those offered at Smart Security represent a total network, covering every conceivable event occurring in any area of your home. If you can go one step further and use a security company to monitor your system 24/7 then you really can breathe easily, knowing you have done all you can to protect yourself and your home.
Lights
Outside your home should have no areas left in darkness, providing safe hiding spots for potential intruders. Choose motion-acivated lights for secluded areas and timer-activated ones for exterior doors as lights left on perpetually while the owners are absent are a dead giveaway nobody is home.
Cameras
Working in parallel with your exterior lights are your security cameras, connected to your security system and preferably monitored by your chosen company and/or from your smart device. Again, ensure no part of the exterior is neglected or out of view, particularly the rear doors and windows. It is also a great idea to have cameras inside the property looking at the other side of each entry point just in case.
Video Doorbell
Video doorbells are a fantastic, highly popular way to monitor whoever comes to your door and interact with them if you wish, giving the impression of being at home even if you are thousands of kilometres away.
Sensors
Sensors are superb at alerting you if there is unexpected movement or activity in your home. Some essential ones include those that monitor:
Movement
Foot-pressure
Doors or windows opening
Glass-breaking
Smoke or carbon monoxide
The presence of unexpected water
Ask friends to call by
Friends you trust might be prepared to visit your house while you're away, moving any accumulated post and other signs of inactivity like opening and closing curtains and blinds. Their presence and movement will also deter anybody who happens to be watching the house.
Don't announce your trip
As tempting as it can be to tell people you're going on vacation, it makes little sense to do so. The fewer people who are aware your house is empty, the better, and that goes for posting photographs of your legs by a gorgeous beach too! Resist the temptation to brag and post them on return if you must.
Suspend deliveries
Suspend any newspaper or magazine subscriptions for the duration of your trip, and try not to order anything online that may be delivered during your absence. If you will be away longer than about a week, the post office can also pause your regular mail deliveries.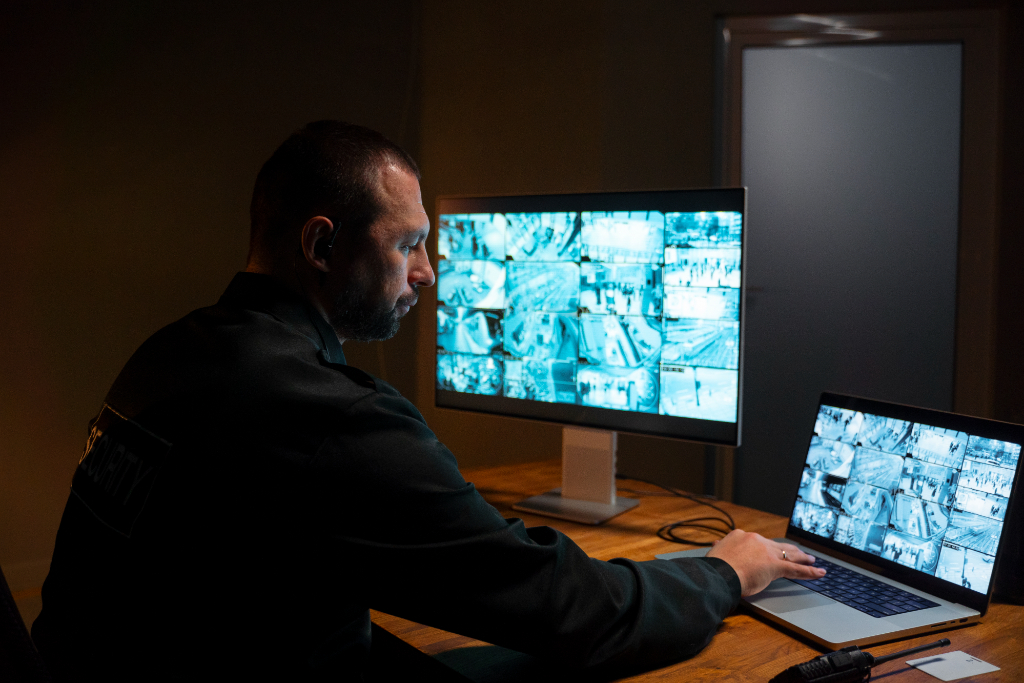 Notify your security company
Contact your alarm monitoring company and tell them the details of where you're going/when you will be back. Information is crucial to their efficacy and your property being empty is something they should be made aware of.
Inform trusted neighbours
Modern living doesn't always mean we have much of a relationship with our neighbours, but if you do, and feel confident in trusting them, let them know you are going away and give them a spare key in case of emergencies.
Other threats
There are some threats to your home and its contents not perpetrated by individuals targeting your property. Here are the main ones and some steps you can take to mitigate the risks:
Flood
Whether the result of extreme natural conditions or leaks and burst pipes, water is one of the most damaging elements your home can face. Take some simple steps and precautions to lessen the chances of succumbing to a flood, including:
Environmental water sensors.
Detectors that sense water are now readily available on the market, and some can connect to your home security system, alerting you if there is an issue.
Turn off the water
Locate the water main supplying your property and shut it off completely if there is no reason for the house to have running water while you are away. Pipes are much less likely to leak or burst this way.
Clear gutters and drains
Clogged gutters and drains can rapidly cause water to back up into your house when under pressure from severe downpours. Keep them clear and allow maximum flow away from your property at all times.
Fire
Fires spread notoriously quickly, and, even when people are in the house, can still escalate too rapidly to be controlled. If a fire breaks out while nobody is home, the chances of it being discovered in time are further reduced. Prevent fires where possible and give yourself the best chance of them being spotted early if not:
Unplug everything
Your security strategy should include the timed activation of certain devices and lights, so those should be left plugged in, as should essentials like fridges and freezers. Do a systematic sweep of the property before leaving and unplug any non-essential electrical devices.
Smoke detectors
Check all your smoke detector batteries and replace them if necessary, if possible purchase ones which can be connected to the wider home security system. In case of fire, there is no better way to improve your chances of it being discovered and extinguished before it's too late.
Additional tactics
Leave a car in the driveway
Keep valuables out of sight
Remove GPS devices from vehicles left at travel hubs
Use timers to randomly activate electronic devices and lights
Use security signs and stickers
Contact us
If you think the time has come to speak to the finest home security systems specialist in Perth, please get in touch with our dedicated team today. We can guide you towards the perfect security products and strategies for your exact circumstances or when you need advice on ways to protect your home while on vacation.