What is an intercom system?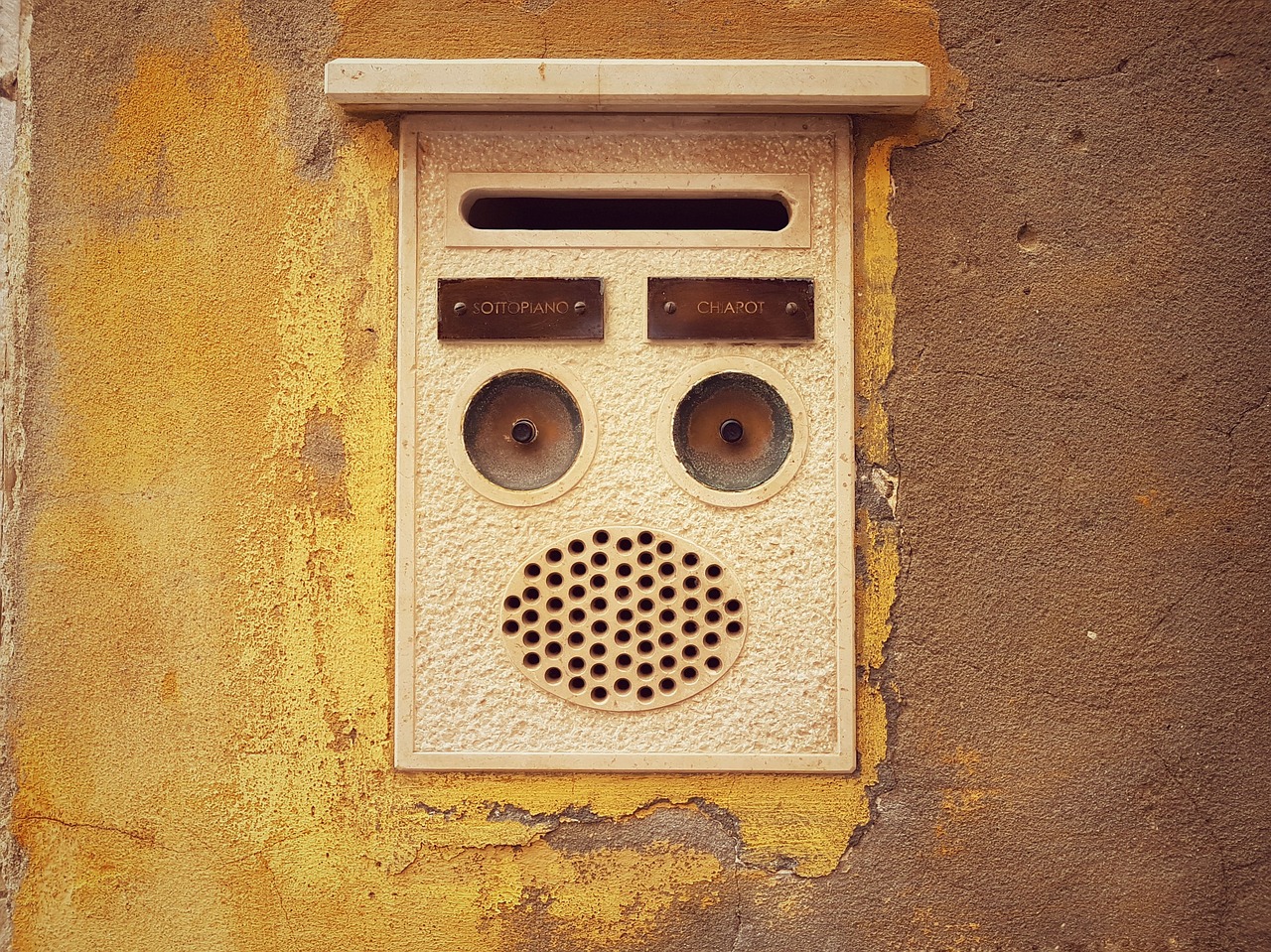 November 4, 2019
Blog
0 Comment
An intercom system is an electronic device that enables two-way communication via audio/video transmission. Over the years, the use of intercom systems have been outgrown by digital telephone systems and cellular communication. But this doesn't mean intercom systems don't have a place in today's world. There are plenty of applications for intercom systems such as facilitating communication inside a building and enhancing security by protecting entrance/exit points.
Conventional intercom systems traditionally use analogue components, but modern ones use a Cat 5 cable for exchanging data through the internet protocol architecture. Take a look at some of the different types of intercom systems below:
Wired intercoms
Wired intercoms are the standard intercom of choice because it provides increased privacy and eliminates any possibilities of interference. Cat 5/6 or 2-wire shielded wires are often used for these types of systems. Wired systems work best for a video system because there's less interference when using analogue connections, thus ensuring a clear and consistent video output.
Wireless intercoms
Wireless intercoms offer plenty of advantages over their wired counterparts. First off is that it's easier to install and secondly, there are complicated wires to work with. There are a plethora of two-way wireless communication devices out there such as outdoor callboxes, handheld radios, and even desktop devices. This type of intercom system offers convenience and portability all in one, but can be susceptible to interference from other wireless devices.
Video intercom systems
Video intercoms typically feature a unit that has speakers and cameras installed at a door entrance. An internal unit features a TFT monitor that displays what the camera sees. This type of intercom system can prove useful when verifying a person's identity before granting access inside an entry point. Most video intercoms are wired to reduce the risk of interference.
Two-way radios
While two-way radios aren't generally considered as an intercom system, these devices can communicate with base station intercoms. This gives you the flexibility of communicating over long distances while benefiting from a fixed intercom.
Apartment/flat intercoms
Apartment/flat intercoms feature a unit at the entrance door. Each apartment can come with a multitude of units that enable them to speak to the door and perhaps see the visitor as well. For example, a visitor can push the desired button for the apartment they want to speak to, and the tenant will respond and push a button to open the door.
Have your intercom system installed today
Many companies and business establishments use intercom systems to make communication much easier. The ability to send messages quickly inside a building is what makes intercom systems an effective communications device. Not only that, but intercoms can also enhance your security by integrating it with other devices such as surveillance cameras.
Intercom systems are making a comeback and have resurfaced as a modern hub of audio and video communication. With Smart Security, you can enjoy the benefits of using intercoms systems at a competitive price point. Contact us today and we'll gladly recommend an intercom system that best suits your applications.