Why a Professionally Monitored Security System is Your Best Option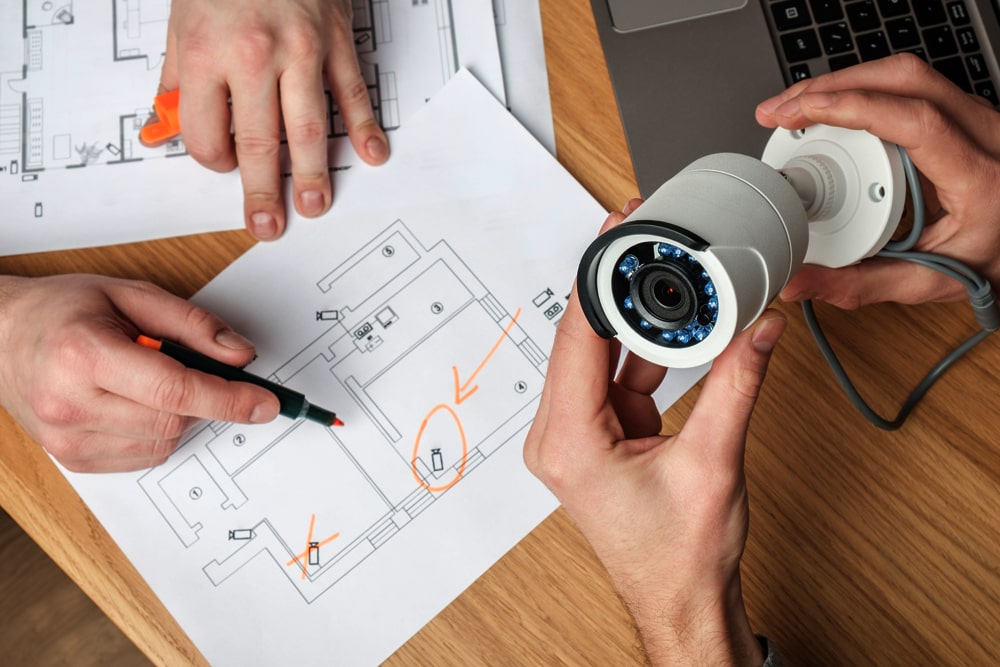 November 26, 2020
Blog
0 Comment
One of the most important considerations when having security installed in your home is the need for professional monitoring. To keep things simple, professional monitoring is a service that is capable of summoning the right authorities in the event of a security breach. Many homeowners opt for professional monitoring as an added safety net, knowing that the police or the fire department can respond at any time can definitely bring that much-needed peace of mind, especially if they're away from their properties for long periods.
In this article, we'll be going over a couple of reasons why professional monitoring is your best option in terms of protecting your home, your assets, and your family.
How professional monitoring works
Let's first discuss how a professional monitoring service works. You've got a traditional security system with all the components and devices like the cameras, motion detectors, smoke detectors, and door/windows sensors. The control panel is what governs these devices and is responsible for sending alerts to your phone and to the monitoring centre when an alarm is triggered.
If you have a professionally monitored security system installed, the monitoring centre essentially 'monitors' the control panel 24/7 for any security breaches. Once an alarm has been activated, the monitoring centre will then attempt to contact you or your nominated contact list to verify if a security breach has occurred.
To deactivate the alarm, you will need to answer the call and provide a code number or word to let the monitoring centre know that everything is under control. If you or any of your nominated contact list doesn't pick up the call, the monitoring company will send out the appropriate authorities within minutes based on the alarm that has been activated.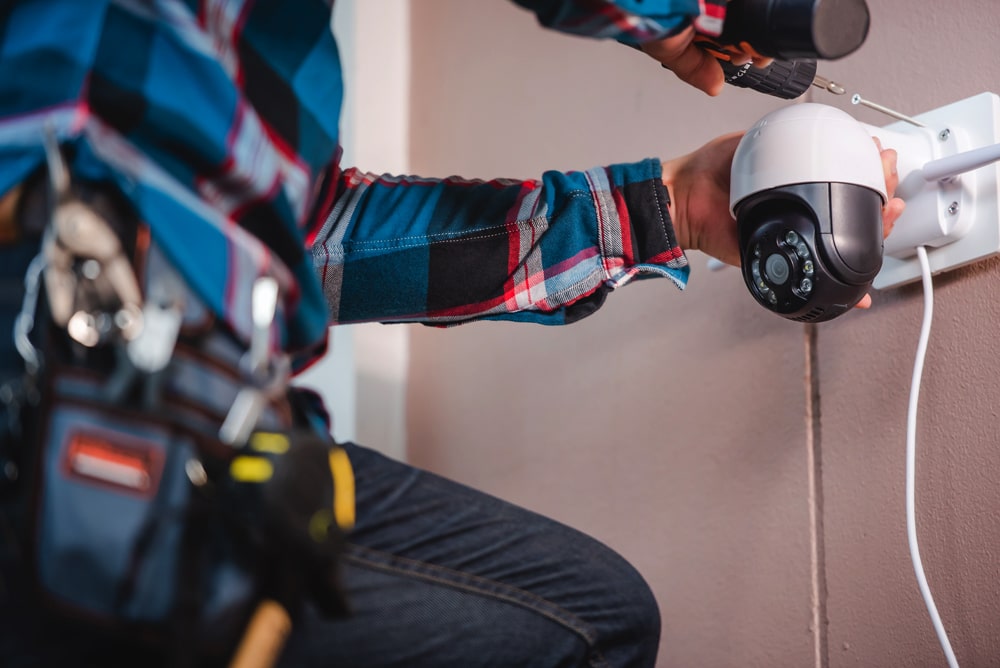 Why homeowners subscribe to professional monitoring services
There are a couple of reasons why homeowners are choosing to pay for professional monitoring services. For example, say you're out on a holiday when you receive an alert notification from the control panel. With a self-monitored security system, it's basically up to you on how you will respond to the alarm trigger. This may include checking in on the security cameras to get a clearer picture of the situation or calling a neighbour to check up on your property.
This can potentially leave gaps in your home security if you don't respond quickly enough. Things get a bit more complicated when you fail to view the alert notifications on time, which means you need to have your smartphone with you at all times when using a self-monitored security system.
With professional monitoring, you not only get instant alert notifications, but also a direct phone call from the monitoring centre itself. This means that regardless of whether or not you have your phone with you, the monitoring centre will respond to the alarm trigger and contact the police or the fire department to respond to your property.
Reacting quickly to a security breach can make a huge difference in terms of capturing crucial evidence (i.e. the burglar's clothing/car plate number or the source of the fire). While professional monitoring may not completely stop or deter a crime, it does provide valuable peace of mind, something that you may grow to appreciate especially if you're a busy professional or you live an active lifestyle.
Professional monitoring is also effective when it comes to fire emergencies. According to the Department of Fire and Emergency Services, a small flame can turn into a huge fire in just under 5 minutes. Having a monitored security system ensures that the flame doesn't turn into a devastating fire which can save not only your home but even someone else's life.
Things to consider when opting for a professionally monitored alarm system
While there are plenty of benefits to a professional monitoring service, there are a couple of things you need to consider. If you don't respond to any calls made by the monitoring centre and the local authorities show up to a false alarm, you may end up getting fined. This is why you want to contact the local police department first or find out the rules/regulations within your area regarding professionally monitored security systems.
Also, not every monitoring company offers the same rate and contract length for their monitoring services. We suggest doing your research to find the best rates and contract flexibility you need for professional monitoring.
Lastly, if you're concerned about how much you're spending on professional alarm monitoring, make sure to contact your insurance broker. Many companies offer discounts for monitored security systems which is a great way to keep costs down and land you even better deals along the way.
There's a reason why many security experts recommend professionally monitored security systems and it's for safety, security, and peace of mind. If you're still using a self-monitored security system and would like to upgrade to professional monitoring, contact Smart Security today and we'll gladly attend to your needs.