Why Installing Intercom Systems is the Best Way to Secure your Home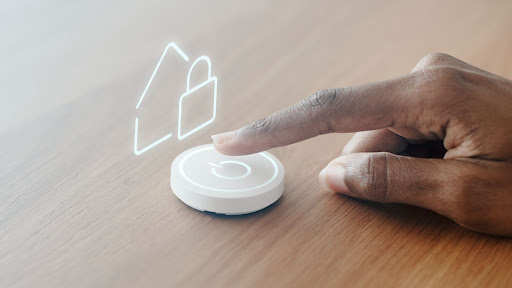 September 28, 2021
Uncategorized
0 Comment
Is it worth it to invest in an intercom system for home security? The simple answer is yes. A home security system provides peace of mind as well as security for your loved ones and valuables. Intercom systems, on the other hand, offer extra means to communicate on a daily basis as well as in an emergency. 
Intercoms for home security  
Security intercom systems can be used in schools, hospitals, offices, and other places for effective communication. Moreover, they can be applied to complement secure facility access. 
If you're searching for a means to improve the degree of security in your home, an intercom system should be your next step. 
Benefits of installing intercoms for home security 
With that, here are the main reasons that should persuade you to install a security intercom system in your home. 
Peace of Mind
As a homeowner, keeping everyone and everything inside your home should be one of your top priorities. However, you can only do so much. You shouldn't stay up all night watching the door in case of possible intruders because that's what home security systems are for. So, installing one for your home or property will definitely help you worry less about your family's safety and security. In return, you can sleep peacefully at night. 
Child monitoring
In relation to peace of mind, an intercom system will provide you with an extra pair of eyes and ears to keep tabs on your children anytime. The video feature allows you to see what is going on in your house and check in on your kids. Moreover, you can let the system access your phone's notifications so that you will be alerted of any urgent matters.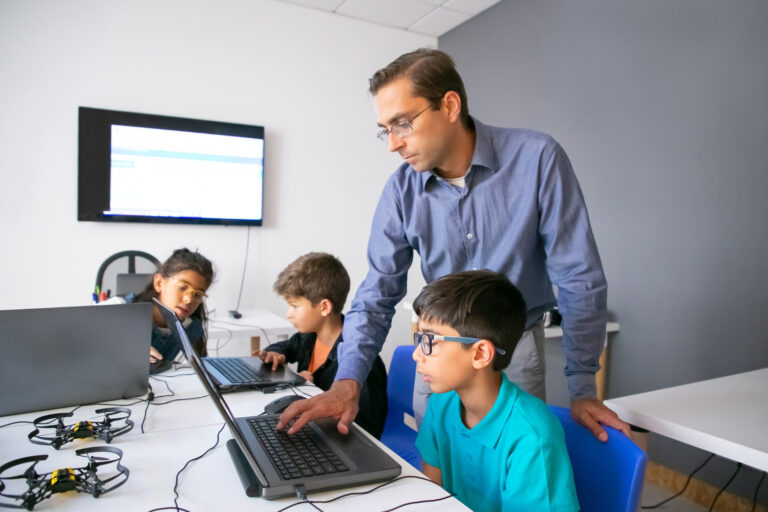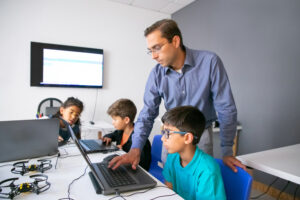 You can also set your intercom speakers in strategic areas around your home so everyone inside can hear your message at once. This feature will help you communicate with your kids and make sure they are okay when you aren't home.  
Remote access 
The amount of ease that an intercom system can provide is incredible. These systems have features that give access to your smartphone. So when you have an intercom installed, you don't have to get up to answer the door to home. In other words, you can automatically control your entrances or exits. Before deciding whether or not to open the door, you may even chat with them first using the audio feature.
Since you can mount these systems in reception areas, gates, etc., you'll know who and when people walk in. This is also useful if you have a business as you'll remain updated on who is in the office while you're away. 
Crime deterrence 
Attackers steal more than your things; they also take your feeling of security away. Moreover, the first line of protection against burglars is to secure the exterior of your house.
Anyone wishing to enter a building must first identify themselves via an intercom system. This alone is a strong shield against uninvited guests. Moreover, you also get to see people who would attempt to break in and further identify them. Besides, the chances of criminals entering your property will lessen once they spot a security camera. 
Home insurance 
Insurance coverage is becoming very costly these days. The good news is, security intercom systems can help out with this too. If insurance providers identify your intercom as a home security component, you may be rewarded with decreased premiums.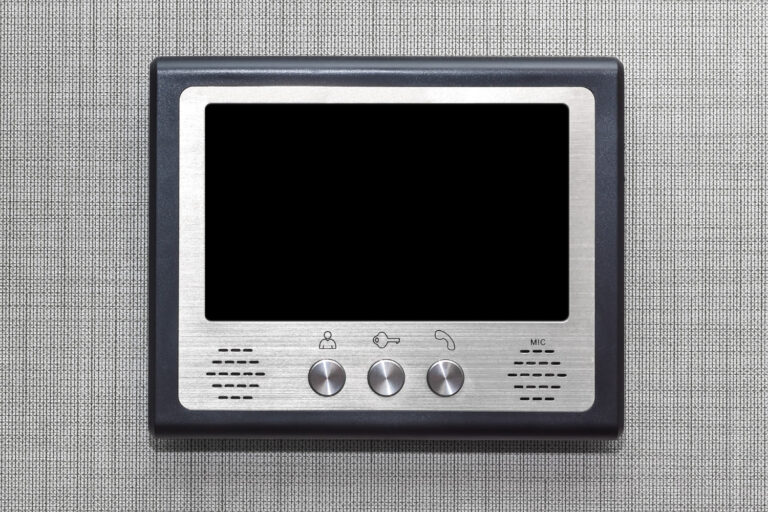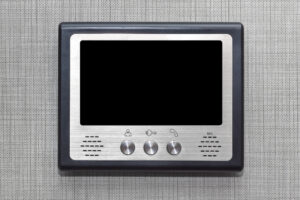 Added property value 
Nowadays, people search for safe and secure homes. Not only will security intercom systems help you keep your home protected, but they will also increase its resale value. If you invest in measures that improve the security of your house today, you will most likely be able to sell it for a better price later.
Choosing the right security intercom system 
Many different types of security systems for homes and businesses are available on the market. Moreover, there are numerous factors to consider when selecting the right one, such as their audio, video, and access features. You must opt for a system that offers high-quality images, footage, and audio. 
You should also highly consider its wiring systems and how you can access them remotely.
1.Hardwired intercom systems: This type of intercoms are most likely installed along with the construction of your home.   
2. Wireless: On the other hand, wireless intercoms require radio frequencies to function. Moreover, they are less challenging to             use  and set up than hardwired varieties.
3. Mobile connection: Meanwhile, this type of intercom allows you to connect to your phone via an app.
4. Carrier-Current: A carrier-current intercom is generally incorporated into your home's electrical system.
5. Automatic gate entry intercom unit: Lastly, automatic gate entry systems allow you to lock and open gates and doors remotely.
Specifically, you must watch out for the following when choosing a security intercom system from your home:
Visibility range:

You would want a camera that covers your property well. This way, you wouldn't have any unmonitored angles and corners of your home.

Memory:

Look for an intercom security system that can store hundreds of footage and images.

Notifying features:

Being notified when someone comes in or rings the doorbell is also an excellent feature to have.

Can be integrated with your existing security equipment: 

 Many intercom systems are simple to incorporate with current security systems in your home. As a result, you will save money by not having to revamp your system entirely.