Your Complete and Comprehensive Guide to Home Security Systems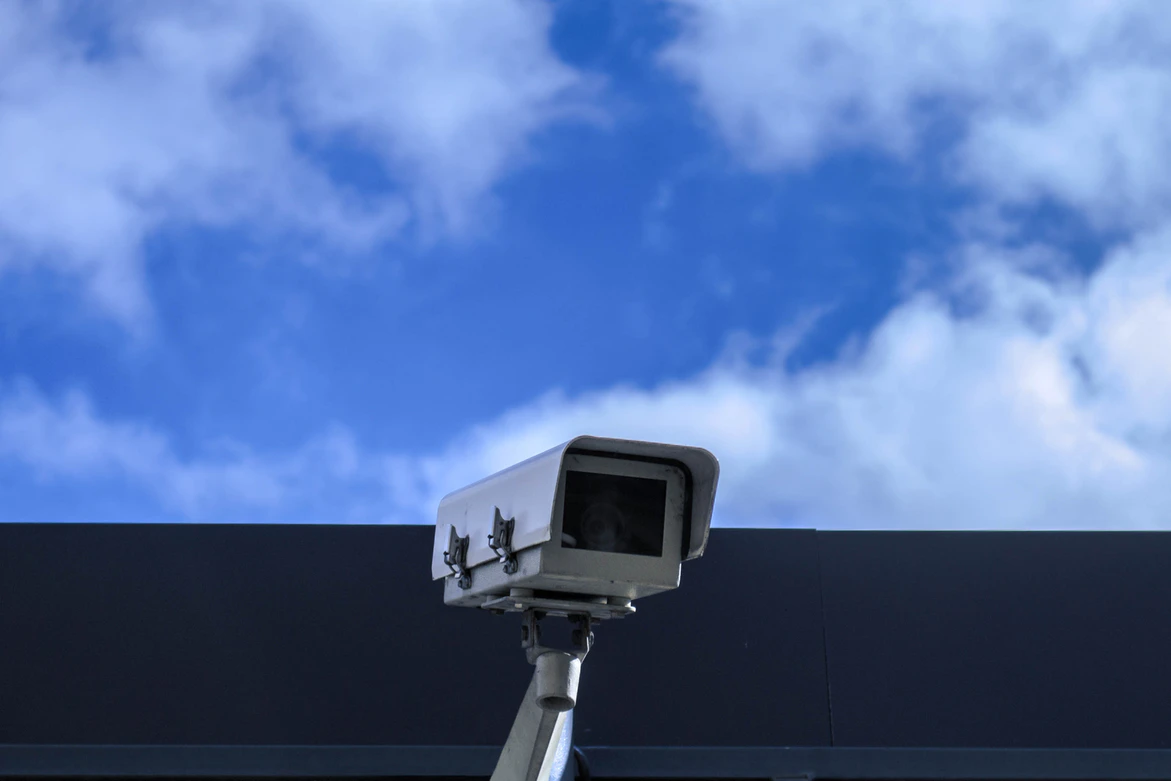 July 25, 2022
Blog
0 Comment
If you wish to eliminate all potential threats to your home, you should be aware that installing a home security system is the best way to safeguard it from theft and property damage. There are numerous factors to consider when purchasing a new home security system, so it's best to do a little research before you go shopping for one. 
However, there are numerous available systems on the market, making it hard to choose the one that suits your home the best- and that's where we come in! In this article, we bring you our complete and comprehensive guide to home security systems and what criteria you should consider when choosing the right one.
What are home security systems?
The name "security system" defines itself very clearly. It is essentially a method of protecting anything through a network of interconnected systems and sensors. A home security system consists of a collection of electrical sensing devices or any outside activity. This could be doors or windows opening, glass shattering, or even just movements inside or outside the property. When the sensors detect these behaviours, the control panel receives a signal that activates the alarm. 
Consider the control panel as the nerve centre of your security system. Touchpads can be used to arm and deactivate your system. The control panel will interact and communicate directly with the sensors and cameras. When an intruder enters your home, the security system will raise the alarm, and if you have professional monitoring, the emergency response centre will be notified.
The various components of a security system may include:
Home security cameras are installed both inside and outside the residence to maintain a constant vigil. Numerous cameras record continually and alert the homeowner whenever motion is detected. Sometimes the mere existence of a camera is sufficient to discourage a criminal. Modern cameras enable either continuous or motion-activated recording. Regardless, they frequently record videos and give real-time notifications.
Motion sensors can be placed in a home's main entryway or hallway on the ground floor so they can detect motion and warn us when your security system is armed. Some motion sensors are pet-sensitive, so they do not always activate when your dog passes.
Entry sensors, also known as contact sensors, consist of two components: one for the window or door and another for the frame. These sensors utilise magnets to determine whether one of these openings is open or closed. If the sensor detects an open door or window, it notifies us. It is recommended to install entry sensors on ground-floor windows or doors. The majority are battery-powered, and many feature adhesive backings for simple installation.
Glass break sensors are another reliable system. Intruders occasionally break windows to avoid activating the entry sensors. However, a glass break sensor detects the sound of glass breaking and sends us a cellphone warning.
Sirens exist in home security systems both as standalone devices and as components of other devices. Sirens frequently emit multiple alarms simultaneously in order to deter intruders and inform your neighbours.
To arm or disarm a security system, we often enter a code on a keypad that is installed on the wall or placed on a flat surface.
Since we already have keys for our automobiles, why not use them for our home security system? Thanks to key fobs, your security system may be disarmed or armed without using a keypad. These are ideal for when you don't want to get out of bed to ensure all your doors are locked and secured.
In the event of an emergency, pressing a panic button will quickly alert the appropriate authorities, such as the police, hospital staff, or even firefighters. Many control panels contain an integrated panic button that sends a signal to the monitoring centre by landline, Wi-Fi, or cellular.
Video doorbells provide a first line of protection against package thieves and intruders. Numerous doorbell cameras allow you to watch and communicate with friends and guests on your front porch from nearly anywhere. The easy-to-install video doorbells will replace your current doorbell. The devices are equipped with a small camera that records activities and captures still images that can be seen and shared. And of course, it operates like a doorbell, too.
Smart Carbon Monoxide detectors are life-saving devices that transmit alarms and messages to your mobile device in real-time. Thus, you will never enter a residence with a CO leak and risk a potentially catastrophic conclusion. These gadgets, like smart smoke alarms, are pre-configured and ready to use. Plug it in and follow the simple setup instructions provided in the companion app. When CO is detected, the alarm will ring, and you will receive an immediate alert (s).
How do home security systems work?
The primary function of a home security system is to protect your property and your family. A burglary, home invasion, fire, flood, or other environmental calamities may cause damage. The majority of home security systems have the power to detect all of these. These systems employ a collection of sensors that communicate via radio waves or wires to a central hub, which then connects with the outside world via a cellphone connection or, on occasion, a landline. The hub is typically a wall-mounted touch screen or a tiny unit on a counter or cabinet.
The sensors are carefully positioned around your residence at entrance points such as doors and windows on the first level and in corridors and high-traffic areas. They detect when a door or window is opened or closed and when someone enters or exits your home. When the system is armed, it notifies the hub when a sensor is activated. The hub then sounds an audible alarm, gives you a notification (by phone call, text message, or mobile app notification), and, if you have professional monitoring, can alert a monitoring centre.
With professional monitoring, qualified security firm personnel watch your system's signals and seek to notify you and the appropriate authorities if a potential threat is found. All professionally installed security systems require up to three years of professional monitoring contracts. Most do-it-yourself options offer the option to use professional monitoring without a long-term commitment. Today, the vast majority of home security systems are wireless and do not require a landline or wiring for installation.
What is professional monitoring?
It is not sufficient to possess a home alarm system. Someone must oversee it, monitor for alerts, and request assistance when necessary. This is where professional monitoring comes in. Monitoring is the process of observing a home alarm. Assume that alarm sensors are activated in response to a break-in, smoke or carbon monoxide in residence, or other forms of hazards. In this instance, the residents and their circle of trusted friends must be notified immediately, and emergency personnel must be dispatched to the residence immediately. Rarely are alarm systems directly connected to emergency services dispatch centres.
Instead, an alert is transmitted to the monitoring centre of the alarm firm, which evaluates if emergency services must be dispatched. When the monitoring centre receives an alarm, they will often call the number(s) on file. If the call is answered, the contact centre staff will request a "safe word" or password to verify that the individual is not under duress. The monitoring centre will contact the appropriate fire/police/medical assistance dispatch centre if the call goes unanswered or the safe word is not delivered. The monitoring method you choose is crucial. It must complement your lifestyle and protect you and your loved ones.
What are the types of home security systems?
There are several primary types of home security systems:
With

DIY home security systems

, the user assembles the components and most usually monitors the system via its mobile app. Nevertheless, some DIY systems are capable of professional monitoring, thus, the categories are not mutually exclusive.
A

professional home security system

might refer to one of two factors. First, professional installation can indicate that a technician has installed the item. Or it can refer to a system with professional monitoring, in which a team of people responds to contact centre warnings. Again, some professionally monitored systems can also be self-monitored or installed by the homeowner, so these classifications are not binary.
A

wired security system

is hooked into the home's existing electrical infrastructure.
On the other hand,

a wireless security system

relies on batteries, Wi-Fi, and cellular backup to connect to the app and monitoring centre, if applicable. Wireless security systems are easier to install than wired ones, but the battery must be replaced or recharged.
Smart security systems

connect to the internet and allow the user to view live footage from a mobile app, receive alarm messages, and control the system remotely.
Unlike smart systems,

local alarm systems

are not internet-connected, so there are no remote controls, monitoring, or notifications. Instead, you will only be able to hear an alarm if you are close enough to listen to it. Local alarm systems can still be monitored professionally via cellular or landline backup.
What are the Pros and Cons of owning a home security system?
Now that we know what a home security system is and how it works let's take a look at some of the primary advantages and disadvantages of getting a security system.
Benefits of a home security system:
Through professional monitoring, you may rest assured that the police or other emergency personnel will be contacted when you are not home.
The mere presence of a security system can dissuade intruders. Even a sign and window stickers indicating that you have a security system can be enough to deter criminals.
A home security system can warn you of these hazards if you frequently forget to close the back window or accidentally leave the front door unlocked. 
Through smartphone applications, entry sensors can indicate whether or not our home is secure from a remote location. Notifications alert you if a person or motion is spotted, allowing you to check in on your home while you are away and ensure everything is in order.
Numerous house insurance providers offer discounts for purchasing a security system, putting more money in your wallet.
Live Streaming is not only used to broadcast crimes, it's also a terrific way to see what's happening while you're away, whether your cats are being mischievous or your teenage nephew is having a "little gathering". With live streaming, you can always be at home, regardless of our location.
Downsides of a Home Security System:
The average cost of equipment for home security systems is approximately $400. Obviously, there is a great deal of variation here, as the vast majority of minimum systems consist solely of sensors, although some systems contain 15 or more components.
If we add 24-hour professional monitoring or cellular backup to our security system, you'll be setting aside some funds to pay for your monthly costs. These range from approximately $10 to well over $60.
On occasion, many dispatchers have received false alarms that have resulted in police intervention. These are humiliating and a waste of time for everyone.
This is more of a personal issue, however, some people report forgetting to arm their security systems before leaving the house, rendering the entire system useless. We do not experience this issue, but we can see how it could render a system unnecessary.
How to choose the right home security system?
Selecting an alarm system for your home isn't as straightforward as picking the first one you see or the cheapest one. There are several variables to consider when selecting a home security system, from the manner of installation to the equipment. If you need assistance with home security system installation, feel free to contact us and we will be more than happy to help!
At Smart Security, we specialise in designing and supplying commercial and domestic alarm and camera systems. We have been helping businesses and homeowners in Western Australia to protect their properties for more than 20 years. Whether you are looking for high-quality security alarm equipment that you can use to monitor your business premises or home on a 24/7 basis, or you are interested in one of our home security alarm systems for Perth residential properties, please do not hesitate to get in touch with us to discuss your requirements.