Safeguarding Your Home with the Latest CCTV Systems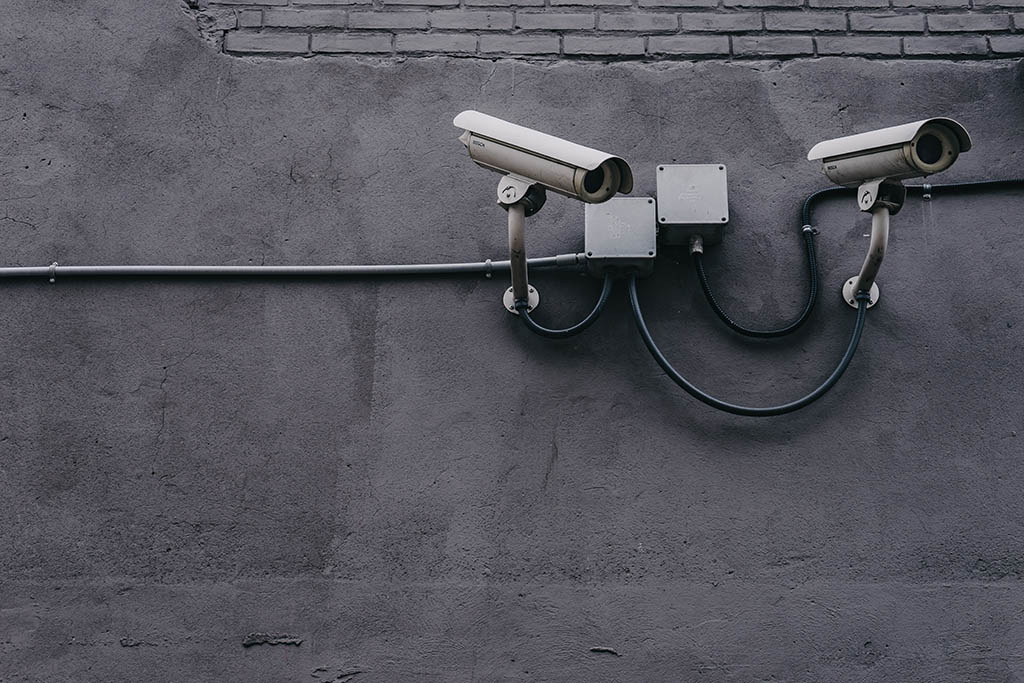 August 13, 2018
Blog
0 Comment
According to the yearly crime statistics released by the Western Australian Police Force*, offences against property and against persons are some of the most prevalent crimes in the state. Viewers and readers are bombarded every day with endless news about physical assaults and other violent crimes. Burglaries, break-ins, vandalism, theft, and other such offences are nonviolent but no less traumatic. It's no surprise then that many homeowners fear for their own and their families' safety, as well as the security of their properties.
These crimes—whether violent or nonviolent—may have also kept you up at night. The possibility that one of these crimes might happen to you or someone you know might have intruded upon your thoughts while you're at work, at a party, or even on vacation, leaving you anxious and stressed out. But thanks to innovations in modern technology, you can now secure your home and your family without breaking the bank.
Among the latest innovations available for homeowners right now, none have attained peak popularity as CCTV cameras have. But how and why did CCTV systems become one of the most popular security solutions for modern homeowners?
Check out the VIP Vision NVR, our latest camera technology provided to you by Smart Security.
CCTV cameras and its components are cost-effective security camera solutions for homeowners in Perth. The beauty of modern CCTV cameras and components is that you can get one (or a couple or even more) for a few dollars or more depending on how advanced you want them to be. If you want a complete CCTV system and you're willing to spend more to have it professionally installed, you can get it for a few thousand dollars more from Perth's leading CCTV systems providers. Moreover, the presence of security cameras used in combination with alarms and locks can even reduce your insurance premiums. The reasoning behind this is that insurers will view your home as more secure as burglars, vandals, and other undesirables will steer clear of your home once they discover the presence of surveillance cameras, alarms, and locks.
Surveillance cameras are an effective deterrent for burglars and other criminals. While there's no alternative for police presence or locks that could not be broken into, the presence of security cameras has been proven to make trespassers, thieves, and other criminals pause and reconsider if the property worth the risk of breaking into. CCTV cameras are especially helpful deterrents for burglars and trespassers when you're not at home (whether you're at work or on vacation) or when your property is located in a high-risk neighbourhood. But security cameras alone will deter would-be criminals. Security experts advice that CCTV surveillance systems should be used in conjunction with alarm systems, deadbolts, and sensors to make them several times more effective in dissuading intruders from breaking into your home.
CCTV surveillance systems help homeowners monitor activities inside and outside their homes even when they're at work or on a holiday overseas. Apart from deterring potential criminals, security cameras can also help you keep track of your children or the friends they have invited over to your home. If you have entrusted your children to a nanny, security cameras are a good way to be on top of every situation. This can also be true if you don't have children but have pets at home instead. CCTV cameras installed in the perimeter of your home can also help you and your neighbours capture footage of emergencies (fire, vehicular accidents) or criminal activities in your area.
In instances when the mere presence of CCTV cameras would not or could not deter criminals from entering your home, you can always submit the footage to the police officers for suspect identification and prevent mistaken identity. In recent years, CCTV footages have also been used to identify not only suspects but also used to look for potential witnesses and clues about the motive of the suspect. In addition, the footage can be used to verify not only the timeline of the crime but also the accuracy of the statements of the victim, the witness, and the suspect.
Even if you have a state-of-the-art CCTV system, it should not be the be-all and end-all of your home security system. Having a security camera installed inside and in your home's perimeter is useless if you have a flimsy lock in your door or if you don't have a good security alarm. So what can you do to beef up your home's security system in conjunction with a video surveillance system?
Your first line of defense when securing your home from intruders is to install strong deadbolts and locks in your doors and windows. These locks should be strong enough that they will not be easily tampered and will not be easily destroyed once the door is kicked in. If your house is protected by a high fence with a gate or you have a garage, make sure that these vulnerable parts of your property are secured with locks, too.
Talk to your security solutions provider and explore how you can beef up the security in your house. A good Perth security company offers a wide range of products and services designed and geared towards residential property owners. These security solutions can include your typical CCTV surveillance cameras and components, burglar alarms, movement detectors, and more. Professional technicians can also custom design your home's security system to fit your requirements, as well as provide maintenance and repair when one equipment plays up.
Installing high-tech locks, CCTV cameras, and burglar alarms are useless if you and your family do not use them regularly. The process of using the security system can sometimes be inconvenient, that is why burglars and trespassers are counting on you to forget or neglect the security system. Though it might seem tedious, remind yourself and your family to use the security system regularly to prevent intruders from breaking into your home.
What's Next?
You can always install a DIY CCTV camera and its components on your own to save money, but nothing beats the expertise of someone who has been installing security products for many years. With more than 20 years' experience in the security business, Smart Security has become the leading provider of the latest security cameras, alarms, and other security solutions in Perth and the surrounding areas. Visit us at our East Victoria Park showroom or call us at 08 9470 2887 to learn more about how we can make your home a safe haven for you and your family.